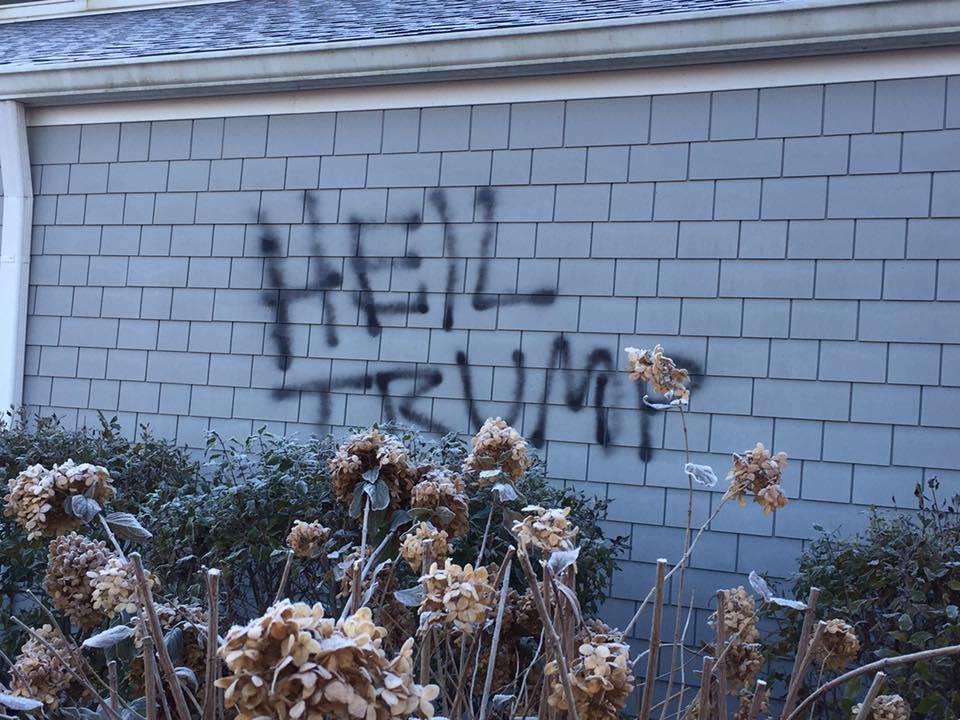 "Heil Trump," swastika, gay slur spray painted on Indiana church
BROWN COUNTY, Ind. – Deputies in Indiana are investigating after a episcopal church was vandalized over the weekend, reports CBS affiliate WTTV.
St. David's Episcopal Church Rev. Rev. Kelsey Hutto discovered the graffiti early Sunday. Spray painted in black on the outside of the church were a swastika, the words "Heil Trump" and a gay slur. The Episcopal Church blesses gay marriages and ordains gay priests.
Hutto told the Indianapolis Star that she was disheartened after finding the graffiti on the walls, but has a positive message for the members of her church.
"Well, we must be doing something right," Hutto said. "We stated one time that doing the right thing was not always the popular thing. We were targeted for a reason, and in our mind it was for a good reason."
The church posted a message on Facebook, saying in part that its members "will continue to live out our beliefs and acceptance of all people and respecting the dignity of every human being."
Thanks for reading CBS NEWS.
Create your free account or log in
for more features.