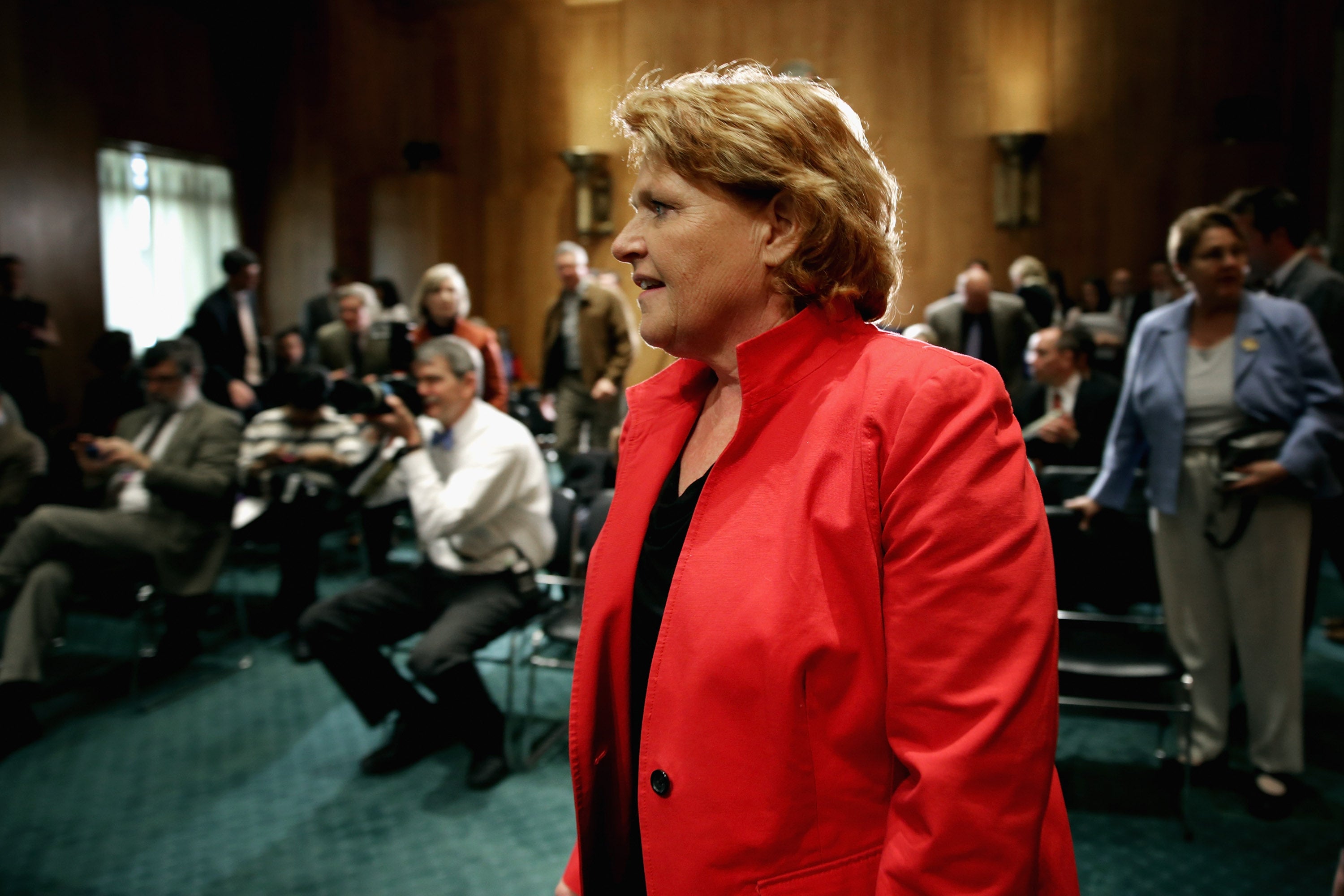 Heidi Heitkamp is first Democrat to support Mike Pompeo for secretary of state
North Dakota Democratic Sen. Heidi Heitkamp became the first Democrat to announce she'll support Mike Pompeo's nomination to be secretary of state, ensuring his confirmation if all Republicans besides Kentucky Sen. Rand Paul vote to confirm him.
"Pompeo demonstrated during this nomination process and during our meeting in March that he is committed to empowering the diplomats at the State Department so they can do their jobs in advancing American interests," Heitkamp said in a statement Thursday. "At a time of peril around the world, we need to exhaust all diplomatic options before sending the brave men and women of the armed forces into dangerous situations that could escalate out of control.
She went on to say, "If he's confirmed, I'll hold Mr. Pompeo accountable to make sure he advances our country's leadership in the world and supports our embassies – including by filling critical jobs that have been vacant, like for the U.S. Ambassador to South Korea. We need to seek a diplomatic solution in North Korea and we need to make sure that any discussions support the goals of the U.S."
President Trump tweeted a plug for his nominee Thursday: "Mike Pompeo is outstanding. First in his class at West Point. A top student at Harvard Law School. A success at whatever he has done. We need the Senate to approve Mike ASAP. He will be a great Secretary of State!"
Heitkamp met with Pompeo on March 22 to discuss his nomination and the State Department's approach to foreign policy. If the rest of the Republicans support Pompeo, he'll squeak through his floor vote with Heitkamp's support, but a handful of votes remain undecided. The Senate Foreign Relations Committee will vote on Pompeo's nomination Monday, and with the opposition of two Democrats, Sens. Tim Kaine and Jeanne Shaheen, as well as that of GOP Sen. Rand Paul, his nomination is on track to be sent to the full Senate without the approval of the committee. This would mark the first time this has occurred for a nominee to be secretary of state since 1925, when the committee votes on nominees were made public.
CBS News' John Nolen contributed to this report
Thanks for reading CBS NEWS.
Create your free account or log in
for more features.