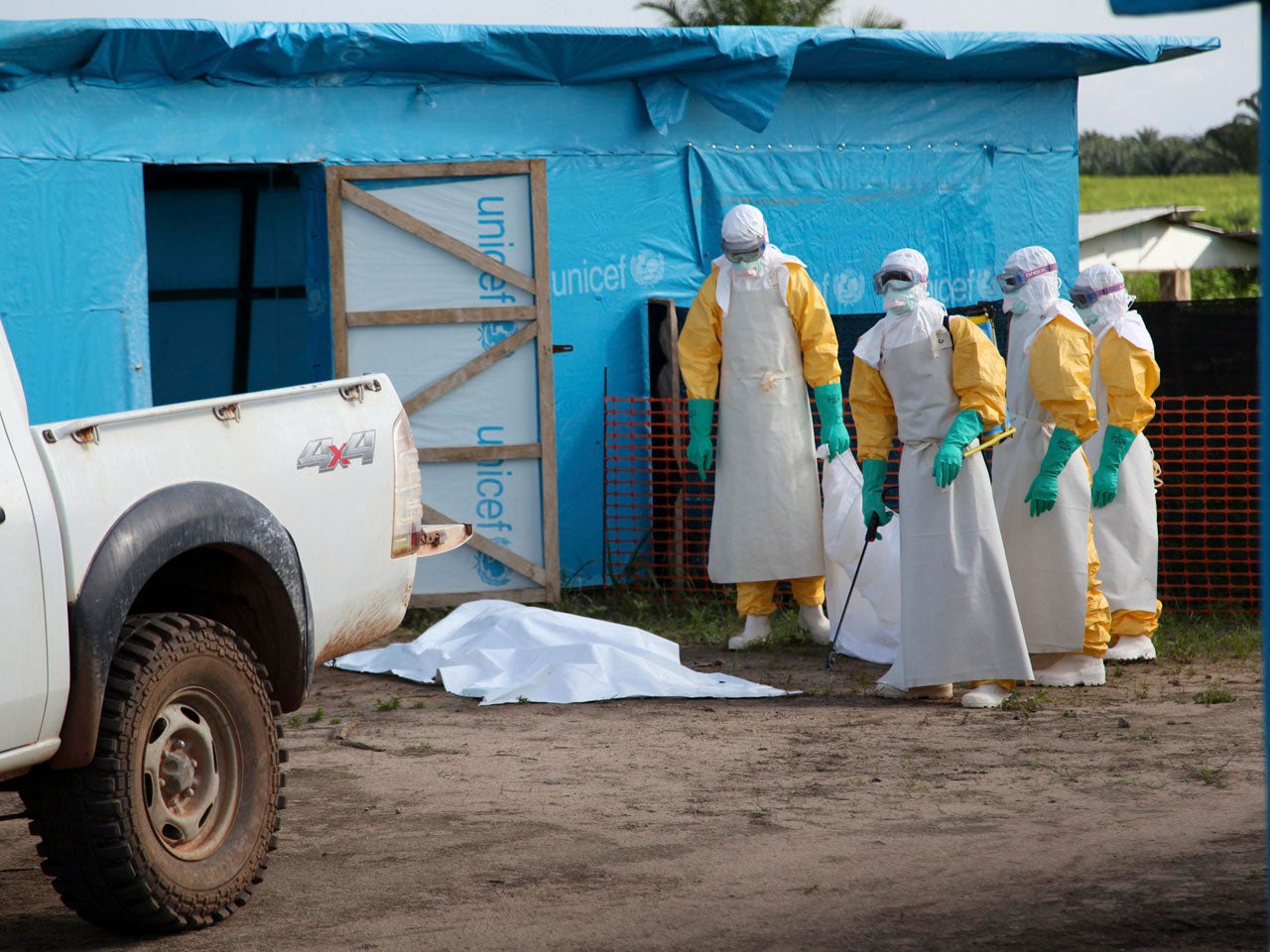 Health workers battle trust issues, attacks in Ebola outbreak
In the countries where the Ebola outbreak is at its worst, health workers and clinics have come under attack from panicked residents who mistakenly blame foreign doctors and nurses for bringing the virus to remote communities.
In some cases, family members have even removed sick Ebola patients from hospitals.
As news of the disease first spread in Guinea, people quickly blamed the health care workers who showed up to help because Ebola had never been there before. In April, just a few months after the outbreak was first discovered, a Doctors Without Borders clinic was attacked.
A spokesman for Doctors Without Borders said at the time: "We understand very well that people are afraid because it is a new disease here, but these are not favorable working conditions so we are suspending our activities."
Although Doctors Without Borders (MSF) is still at work in Guinea, the group still occasionally comes under attack there. The Red Cross has also recently reported an attack on its aid workers there.
The New York Times reports MSF classifies "12 villages in Guinea as 'red,' meaning they might harbor Ebola but were inaccessible for safety reasons." The Los Angeles Times reports the number of hostile villages battling the disease might be as high as 20.
In a press release last week, MSF acknowledged the concerns about visiting local villages, saying "There continues to be significant fear surrounding Ebola amongst local communities. ... MSF is working with local authorities and elders to try to ensure safe access to these areas in order to obtain a clearer picture of whether people are still being infected and dying of the virus."
In Liberia, the aid organization Samaritan's Purse, which had hosted the American doctor who fell ill with the disease and is currently being treated in Atlanta, said it was forced to shut down operations after attacks on its workers.
The mistrust of central government and help from outside runs deep in this part of West Africa. All three countries are relatively fresh off decades of either brutal civil war or iron-fisted dictatorships.
To battle the reams of misinformation and cultural roadblocks to stopping the disease's spread, health workers have begun an aggressive public information campaign. The campaign also has spawned a popular catchy dance tune from three Liberian musicians that has reportedly been on heavy rotation on the radio of the region.
The track, called "Ebola in Town," was released in late May, and implores listeners: "don't touch your friend."
The song warns that the disease kills quickly, and even carries a message against eating bush meat, which has been blamed for the disease's outbreak in the region.
Thanks for reading CBS NEWS.
Create your free account or log in
for more features.