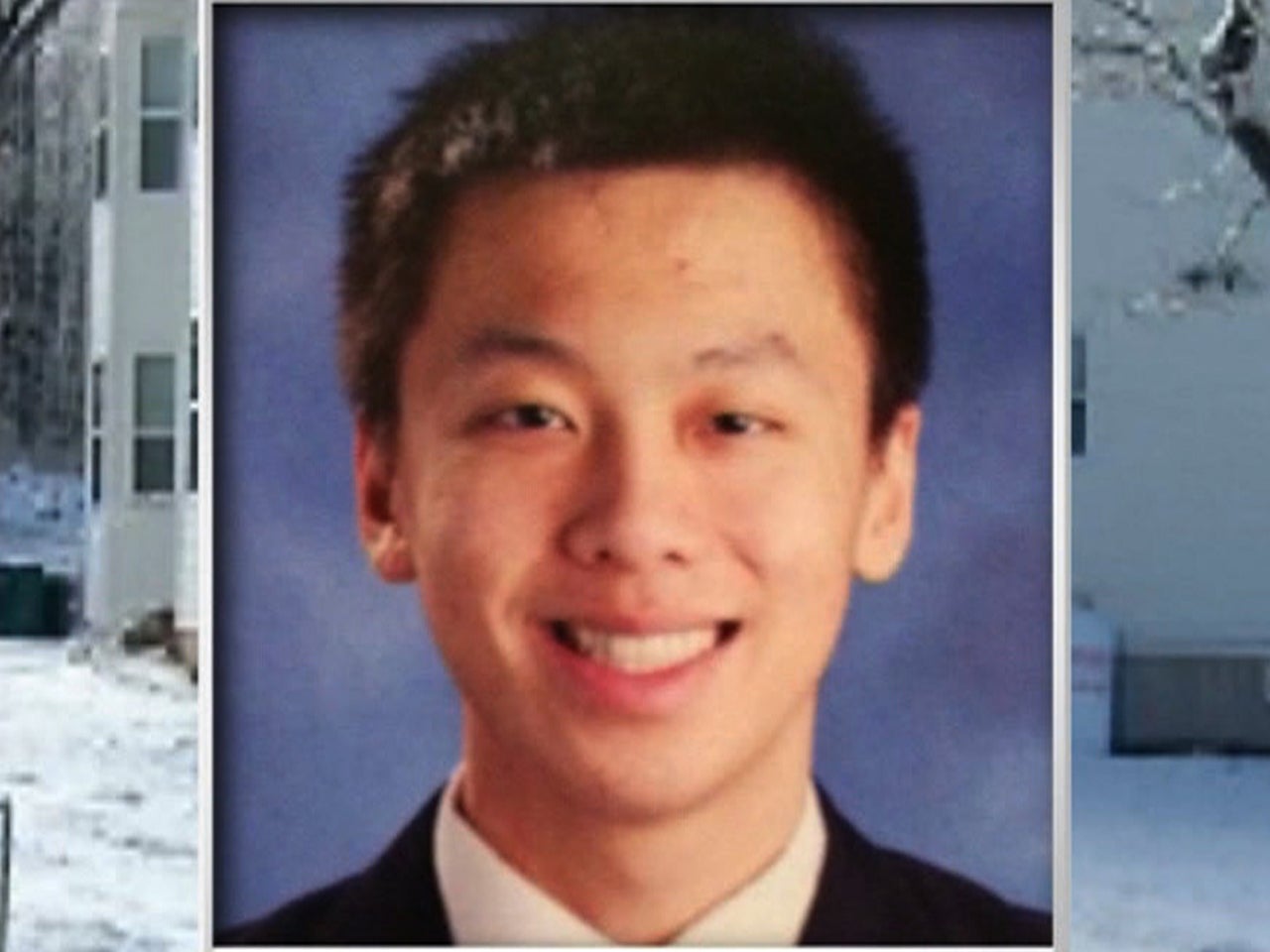 Hazing eyed in death probe of Baruch College freshman
Police in Pennsylvania are investigating the weekend death of a college freshman. Chen "Michael" Deng, 19, could be the latest student to die as a result of hazing. He was a freshman at Baruch College in New York and a pledge with the Pi Delta Psi fraternity.
Deng had traveled to northeast Pennsylvania with 30 other members and pledges for a weekend event.
Friend Angus Cheng said, "He was really strong, and, you know, it's just hard to believe it."
Police believe Deng was injured early Sunday morning during an initiation game called "glass ceiling." Pledges are blindfolded and forced to navigate a course, while others try and tackle them. Investigators say hours passed before Deng was taken to a local hospital. A day later, he died of his injuries.
Tracy Maxwell, founder of HazingPrevention.org, said, "Typically, colleges and universities don't know that hazing is going on until something serious like this happens. The first thing that requires is to understand what the problem is. Is this happening on our campus? How much is it happening? When is it happening?"
In a statement, a spokesman for Baruch College said that it "had no knowledge of this event" and that "Pi Delta Psi did not request permission nor were they approved by Baruch on this matter."
In the past five years, hazing has been blamed for at least 16 deaths nationwide.
At Florida A&M, 12 people were charged with manslaughter in the 2011 death of Robert Champion, who was beaten to death in a marching band hazing ritual. At Northern Illinois, 38 people were named in a lawsuit after freshman David Bogenberger died of alcohol poisoning last year. Like Deng, the 19-year-old was also pledging for a fraternity.
Maxwell said, "Students typically know which organizations haze, how serious the hazing is. There's a lot you can do to kind of do your homework to chose wisely when you're choosing an organization."

A police investigation has been launched into the actions of Deng's fraternity brothers on the night he was injured, including why they did not call 911. As Deng's classmates remember his life, his fraternity now faces questions about why it was tragically cut short.
Thanks for reading CBS NEWS.
Create your free account or log in
for more features.