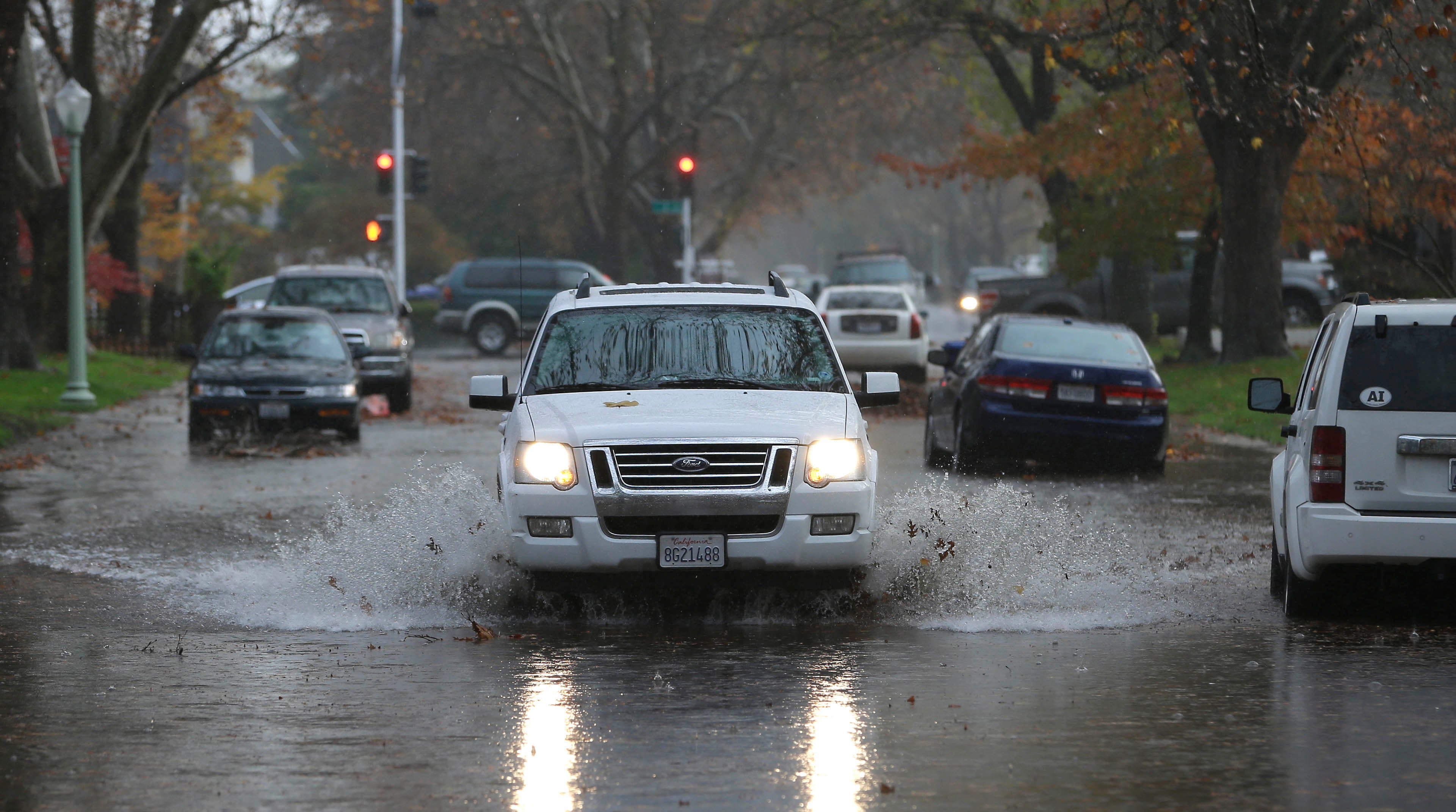 Hazardous storm heads toward California's Bay area
SAN FRANCISCO - The National Weather Service has issued a high wind and flash flood warning in preparation for a strong storm headed to the San Francisco Bay Area.
The storm is expected to arrive Wednesday and pelt the region through Thursday.
The National Weather Service in Monterey, California, said Monday that this storm is "expected to be one of the strongest storms in terms of wind and rain intensity" since storms in October 2009 and January 2008 respectively.
Heavy rainfall is expected, especially in the North Bay.
Overall, the heaviest rainfall totals are expected from western Washington to Northern California, with numerous 3-to 5-inch rainfall totals expected. This includes much of the San Francisco Bay Area and Sacramento, the weather service reports.
The amount of rain is expected to overwhelm waterways and roadway drainage systems, possibly leading to flash flooding.
Mark Ghilarducci, the director of the California Governor's Office of Emergency Services, issued a warning that the storm will present a risk of flash flooding and debris slides in certain areas.
"This year was also a significant fire season for Northern and Southern California and burned areas are especially at risk for debris slides. Even regions that don't experience regular seasonal flooding could see flash flooding during this intense storm system, which could be the largest to date of this year's rainy season," he said in a statement.
Bay Area winds easily gusting past 50 miles per hour in urban areas and 70-80 miles per hour in the local mountains were forecast, CBS San Francisco reported.
Authorities are warning motorists to avoid driving through standing water; stay clear of outside roadway lanes, especially at night; keep headlights on at all times; and drive slowly to prevent hydroplaning. People should also have emergency contacts available and a stock a small emergency kit that can sustain each person for three days.
Thanks for reading CBS NEWS.
Create your free account or log in
for more features.