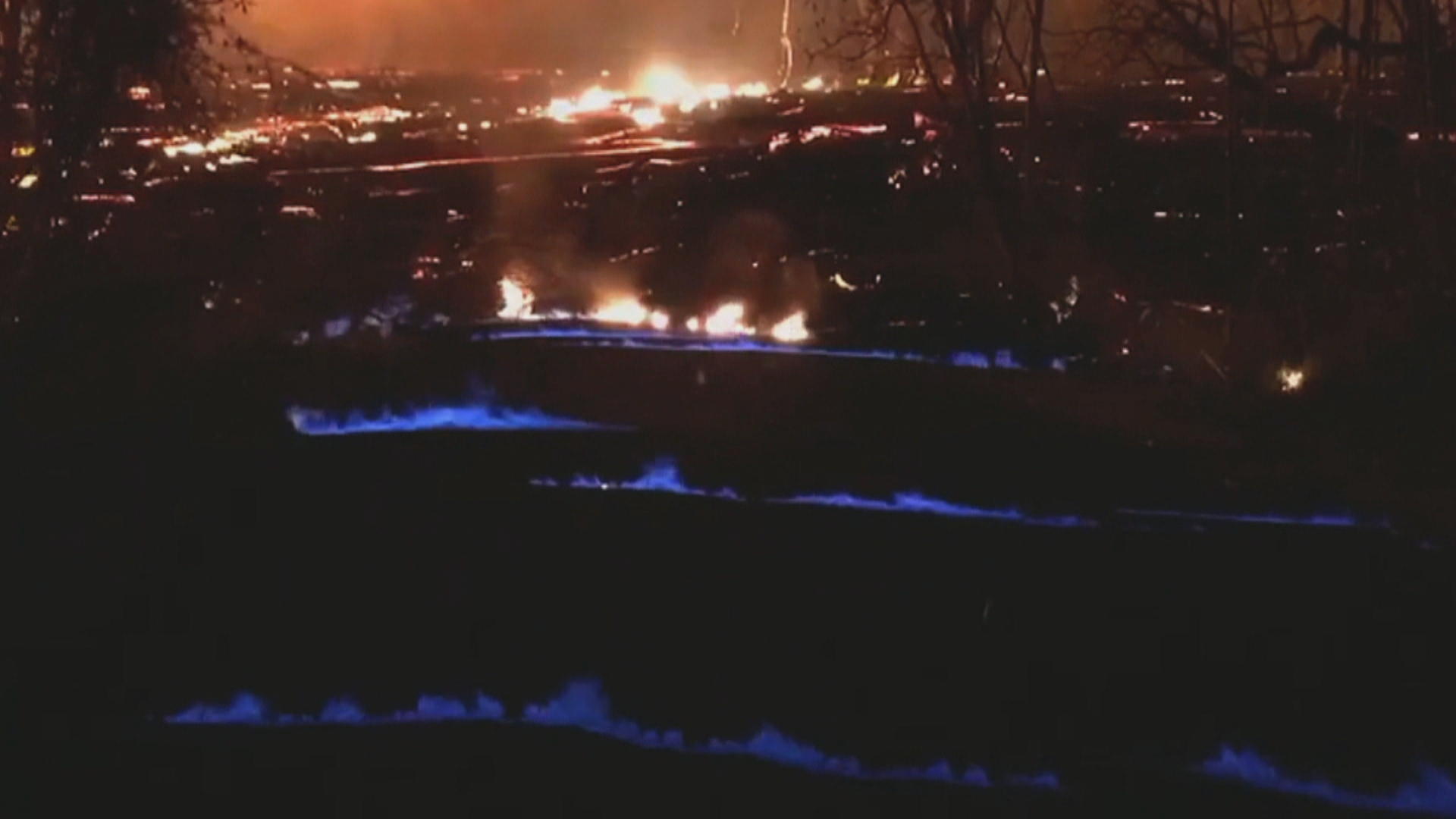 Hawaii volcano's blue flames trigger fears of explosions
Blue flames burning in the lava from Hawaii's Kilauea volcano are raising new fears of explosions. Emergency officials say if fissures open west of Pahoa, lava could block the one remaining open highway. If that happens, about 1,000 people would have to be helicoptered to safety, reports CBS News' Mark Strassmann.
Residents are also eyeing another disturbing development. After three weeks of gawking at images of bright red lava bursting skyward, the Big Island's focus has shifted to something blue and worrisome: blue flames that indicate the presence of methane gas. Methane gas is a result of the lava burning plants and trees. Scientists say it can trigger explosions if ignited while trapped underground.

"It's the first time, maybe the second time I've seen the blue flames thing. It's very dramatic, very eerie," geophysicist Jim Kauahikaua said.
For now, Kilauea seems to have spared a threatened geothermal power plant. But in communities like Leilani Estates, fountains of nearby lava threaten more homes and there are also spots where officials worry about widening cracks.

"The first thing that came to my mind was, are we ever going to be able to go home," said homeowner Shantel Pacarro.

Pacarro discovered a massive crack is now running through her backyard and under her house when a neighbor showed her a video of her property.
"For me, I explained to my children, home is when we are all together. That's our home. So we can always rebuild. As long as we have each other that's the most important thing," Pacarro said.
There are four fissures bursting with lava in evacuated Leilani Estates. It's like a scene from the dawn of time, when the world was being born, and then remade over and over.
A GoFundMe page has been set up for Pacarro and her family.
Thanks for reading CBS NEWS.
Create your free account or log in
for more features.