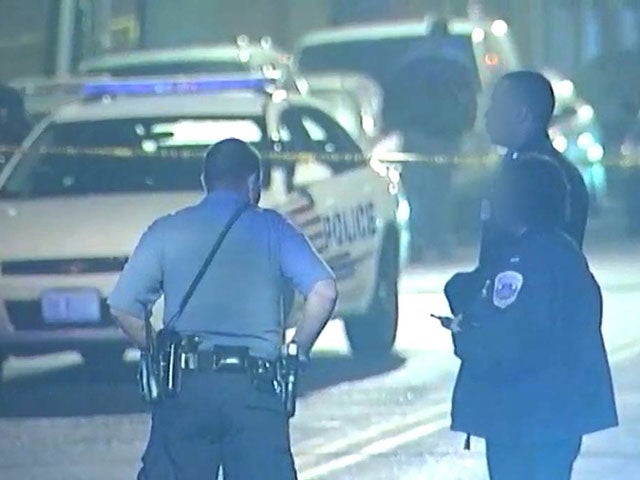 Have D.C. police been mishandling sexual assault cases?
(CBS) - Human Rights Watch Senior Researcher Sara Darehshori has documented human rights abuses in Darfur, Serbia and Iraq - but she says that the most resistance she's ever received to one of her reports was when she began researching how police handled sexual assault cases in the nation's capital, Washington, D.C.
"We do not expect this kind of aggressive push-back in the U.S.," says Darehshori. "We often get it from various dictators in response to our reports, but not here."
Human Rights Watch (HRW) issued the report, titled "Capitol Offense," on January 24, and on the same day, D.C's Metropolitan Police Department (MPD) released a statement asserting that the report was "based on a flawed methodology" and made "sweeping allegations that are not backed by facts." Specifically, the MPD took issue with HRW's finding that the department failed to investigate 170 cases of sexual assault between 2008-2012.

This wasn't the first time that the D.C. police had been taken to task over how they investigated sexual assault and treated victims. In 2008, D.C. attorney Bruce Spiva filed a lawsuit on behalf of a young Howard University student who believed she was drugged and raped at a party, but who claimed police dismissed her claims and the hospitals she visited refused to give her a rape kit. Spiva says that a judge sided with the police, finding not on the merits of the case but that the department was "protected by an immunity defense." The case against the hospitals is ongoing.
Since the suit, the MPD made policy and training changes to how they interview and investigate sexual assault. According to Darehshori's HRW report, those changes were inadequate; however, according to the MPD, it was Dareshori's methods of research that were inadequate. For more than a year, Police Chief Cathy Lanier and Darehshori exchanged sharply worded letters, accusing each other alternately of stonewalling, misrepresentation and poor practice.

To try and settle the dispute, D.C. City Councilmember Tommy Wells enlisted the law firm of Crowell & Morning to review the HRW report and offer recommendations for improvement. On June 26, the firm released its findings.

"The report raised a really important issue," says Jody Goodman, one of the attorneys who examined the report on behalf of the city. "But because of flaws in the report, we concluded that the horrific picture it portrays is not accurate."
In a statement, Chief Lanier said that the department is "pleased that after an extensive independent review, representatives from Crowell & Moring have reinforced our conclusions about the HRW report."
The recommendations offered by Crowell & Moring's team included increased training for officers in the sexual assault unit, external oversight of the unit, and an improved process for handling complaints by victims who feel they were mistreated by police.
Councilman Wells and Councilman Phil Mendelsohn have proposed legislation that would, among other things, allow sexual assault victims to have an advocate present while being interviewed by law enforcement, and bar hospitals from charging victims for rape kits. Wells' chief of staff told Crimesider that they expect to hold a hearing on the matter this fall.
Darehshori says that she stands behind her reporting and is happy to withstand scrutiny if it leads to better treatment of victims and more thorough investigations of reported sexual assaults. Still, she calls the proposed legislation "weak" and is concerned the MPD will dig in their heels about meaningful reform.
"If there's no external oversight we might be in the same position a few years from now - lots of shiny new policies but no real changes."
Thanks for reading CBS NEWS.
Create your free account or log in
for more features.