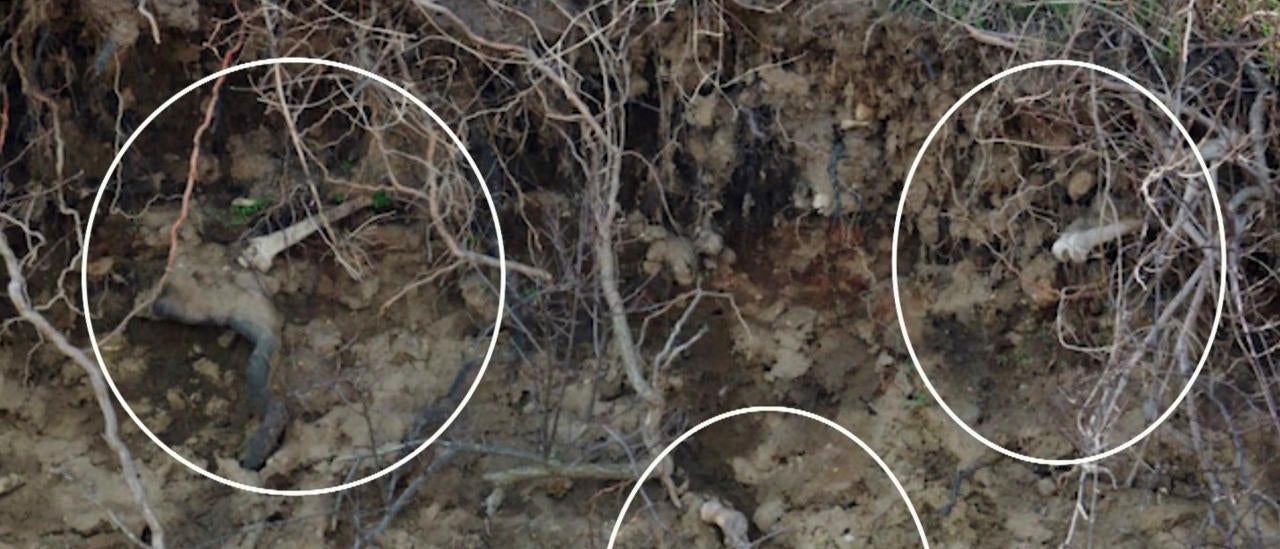 Erosion at New York's Hart Island graveyard unearths human bones
NEW YORK -- Hart Island, a massive burial ground near the Bronx borough of New York City, is eroding, unearthing human bones along the shoreline, CBS New York station WCBS-TV reports. Advocates said the city hasn't done anything – until now.
"Skeletal remains are literally just coming out of the earth," Melinda Hunt of the Hart Island Project told WCBS.
On Monday, 174 exposed bones were recovered from the Hart Island cemetery. It's a giant potter's field on an island where the East River meets the Long Island Sound.
More than a million unclaimed New Yorkers with no family or no money are buried there, including many infants.
But years of storms have eroded the island's shores, unearthing graves.
"Entire skeletons are sort of falling out of the hill onto the beach, and then they're washed away with the tide," Hunt said.
Hunt has been monitoring the situation since the 1990s, demanding that the city's Department of Corrections, which runs the island, do something.
"They know that it's happening because I learned about it from the correction officers, who referred to this area as 'bones beach,'" she said.
Hart Island is only open to visitors by appointment months in advance. Last week, Hunt and a photographer captured pictures from a boat, showing bones scattered among the rocks.
Suddenly this week, officials fast-tracked the process.
Video from WCBS-TV's helicopter shows red flags marking spots where archaeologists have found human remains. Once identified, the remains will be reburied by Rikers Island prisoners.
"Why in the world would an agency that's managing our jails have anything to do with this island?" city Councilmember Mark Levine asked.
Levine wants to transfer control of the island to the city Department of Parks and Recreation, so families could freely visit graves of loved ones without an armed guard.
"It's simply wrong that people who are neglected in life, who were marginalized in life in the city, are now getting the same treatment in this burial ground," he said.
Late Tuesday, the Corrections Department told WCBS-TV it will begin monthly inspections and will also fast-track reconstruction of the shoreline to stabilize the graves.
The Federal Emergency Management Agency gave the city $13 million to use toward repairs on the island, which are expected to start in 2019.
Thanks for reading CBS NEWS.
Create your free account or log in
for more features.