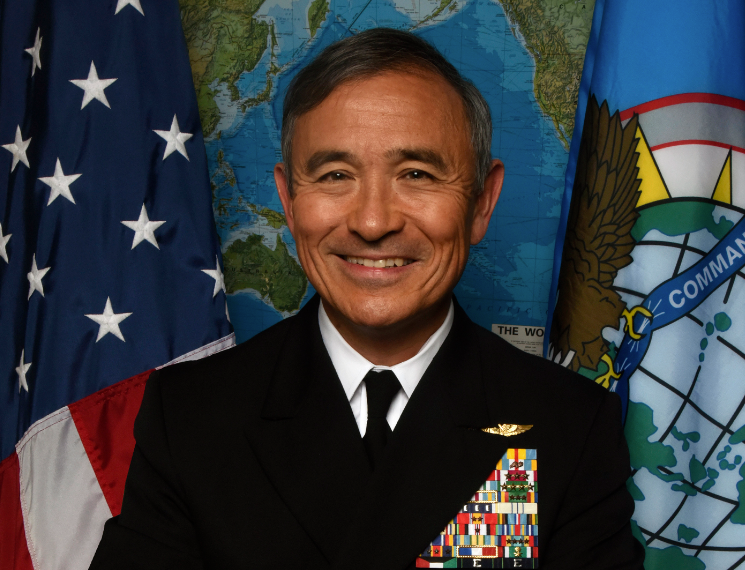 Harry Harris likely to be nominated U.S. ambassador to South Korea, rather than Australia
Adm. Harry Harris, the outgoing commander of U.S. forces in the Pacific, who was President Trump's pick to be U.S. ambassador to Australia, will instead likely be nominated U.S. ambassador to South Korea instead, CBS News David Martin and Jacqueline Alemany report. An official familiar with the plan says this move will likely happen but the president has not yet signed off on it.
Secretary of State-designate Mike Pompeo's office has been pushing the country switch. The reasoning behind this is that Harris, considered to be a top-notch diplomatic candidate, is better suited to the most critical position open right now, given plans for talks involving Korea.
In March, soon after it was announced that President Trump and North Korean leader Kim Jong Un would meet, Harris warned Congress that we "can't be overly optimistic on outcomes. We'll just have to see where it goes if and when we have the summit."He also told the Senate Armed Services Committee that the North "remains our most urgent security threat in the region."
He also told the committee that he had no plans for a "bloody nose strategy," a limited strike on the North. "We have no bloody nose strategy. I don't know what that is," he told Virginia Democrat, Tim Kaine.
"If we do anything along the kinetic spectrum of conflict, we have to be ready to do the whole thing," Harris said.
Harris is the highest-ranking Japanese American in the U.S. military, and the first Asian American to reach the rank of admiral in the U.S. Navy. In addition to leading the Pacific Command, he has also served as commander of the Pacific Fleet, the Sixth Fleet and was assistant to the chairman of the Joint Chiefs of Staff. He was born in Japan in 1956 to a military family, and he was raised in Tennessee and Florida.
Thanks for reading CBS NEWS.
Create your free account or log in
for more features.