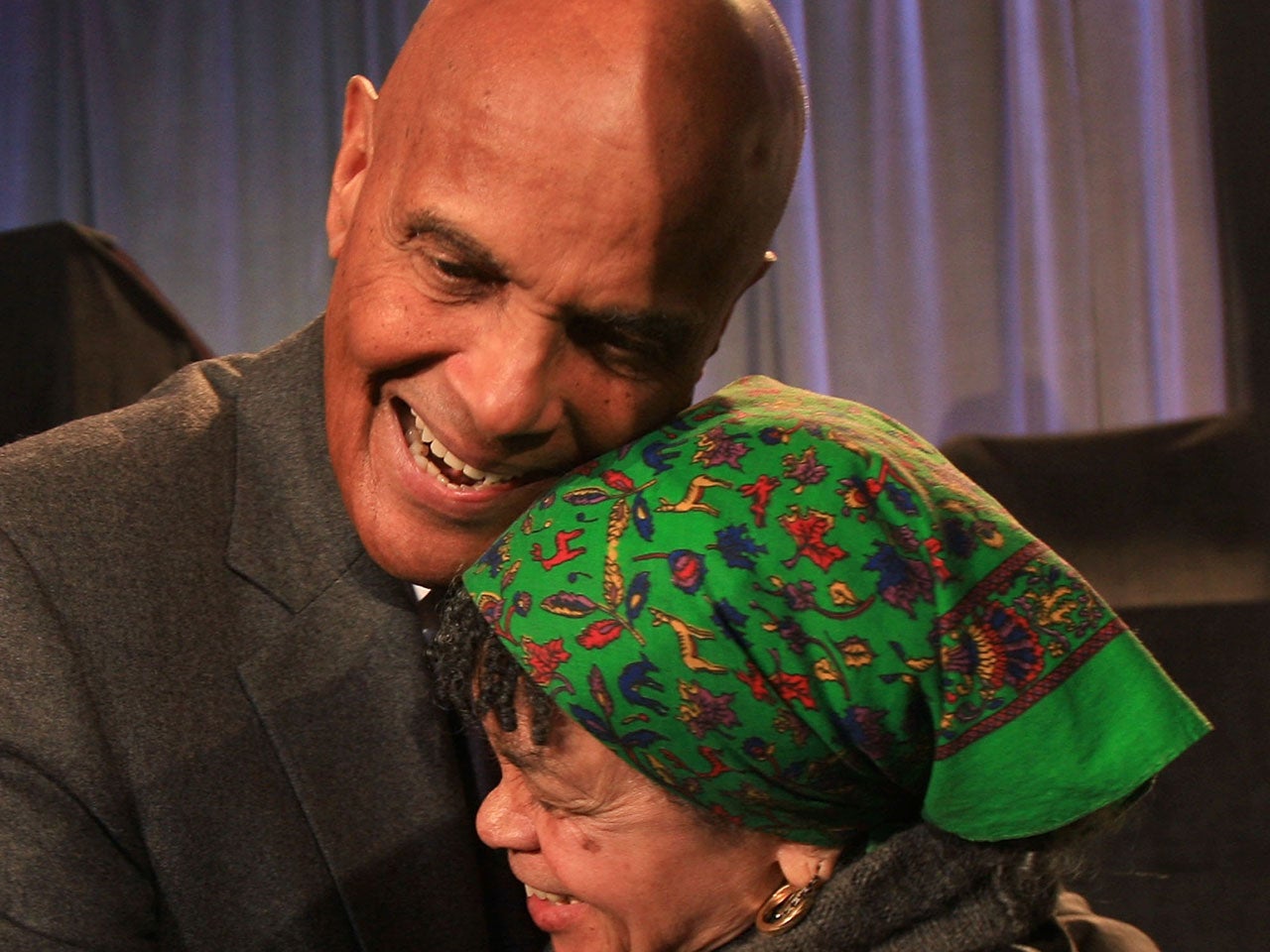 Harry Belafonte: I wasn't sleeping during interview
(CBS) A clip of Harry Belafonte with his eyes closed while morning anchors from KBAK-TV in Bakersfield, Calif. try to talk to him has people wondering if the singer and actor actually snoozed through his interview. But, spokespeople for Belafonte claim he was just meditating and that audio problems on the station's end caused him to miss his cue.
Belafonte's spokesperson Ken Sunshine issued a statement to USA Today, saying the "The Banana Boat Song" singer's earpiece malfunctioned.
"After weeks of literally hundreds of interviews promoting his HBO documentary, memoir and CD, Mr. Belafonte had an early morning satellite TV tour this past Friday," Sunshine explained to USA Today. "True to form, there was a technical glitch in the feed to a local station in Bakersfield, Calif. His earpiece wasn't working, so he decided to take the time to mediate before the rest of his Day-O."
"Mr. Belafonte is 84 years young, but sharper and more awake than most who have been interviewing him. Maybe the world would be a better place if more people took a moment to meditate," Sunshine added.
In the clip, the anchors call out to Belafonte to wake up after the remote camera on him is turned on. "This is your wake up call Harry," anchor Layla Santiago says while laughing. Belafonte's eyes remain closed.

"He's meditating, he's taking a little nap," she added, before singing the famous "Day-O" line. Santiago did say that she thought Belafonte couldn't hear them.
Thanks for reading CBS NEWS.
Create your free account or log in
for more features.