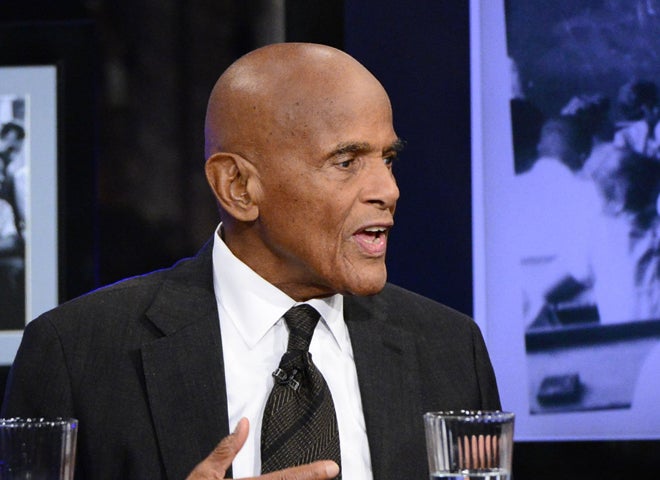 Harry Belafonte explains the story behind "Calypso"
Singer Harry Belafonte's 1956 album "Calypso" is such a classic it's now been inducted into the Library of Congress' National Recording Registry. On Wednesday it was one of 25 audio recordings marked for preservation as a representative of America's artistic, cultural and historic treasures. But Belafonte says he never expected it to become such a runaway success.
Belafonte talked to CBS News' Vladimir Duthiers about the honor and what "Calypso" means to him.
"I did it as part of what would become a larger display of the music of various cultures around the world," he explained. "I had had a deep interest in Africa and a deep interest in Latin America, but I got only to 'Calypso' and then the world stopped. I woke up one day and everyone was singing 'Day-O.'"
It became the first LP to sell a million copies.
The irony that "Banana Boat Song," which depicts the daily struggle of Jamaican laborers, became a cheery, crowd-pleasing hit is not lost on Belafonte. The song has special meaning for him.
"Most of my family in the Caribbean, in Jamaica, were plant workers and harvesting bananas and sugarcane and all the crops," he said. "That was our mainstay and as a kid everybody sang the 'Banana Boat.' Singing was a big part of the culture. It helped with the tediousness of working in the sun all day long."
Belafonte was born in New York City, but his parents were immigrants from the Caribbean. Belafonte told CBS "Sunday Morning" in 2012 that his family was so poor that his mother sent him and his brother to live for years in her home country of Jamaica, which inspired the Caribbean influence on Belafonte's music.
He says with fame came responsibility.
"I wasn't quite prepared for its impact and I sang the song of the laborer coming out of Jamaica," he said. "I wrote a couple songs myself. The first thought was not so much the intensity of the success of the material but I understood the power of it. It's a lot of people listening, but when I saw the power of it, the big question of it for me was, 'What do you do with this platform?'"
The success of "Calypso" came amidst the Jim Crow era, and Belafonte became a civil rights activist. He met Dr. Martin Luther King Jr. on King's historic visit to New York in the early 1950s and the two became close friends. Belafonte worked with King during the civil rights movement, helping organize the 1963 March on Washington.
Thanks for reading CBS NEWS.
Create your free account or log in
for more features.