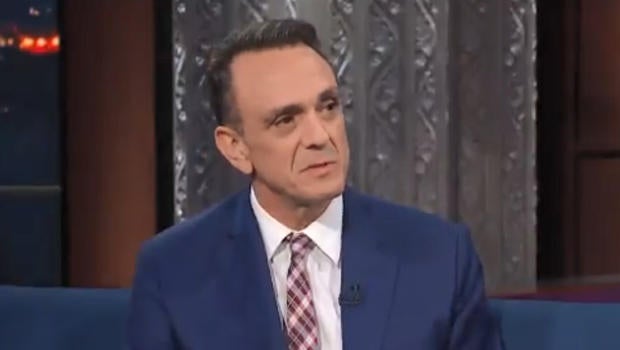 Hank Azaria: I'd "be willing" to quit voicing Apu on "The Simpsons"
Hank Azaria, who voices the character of Apu Nahasapeemapetilon on "The Simpsons," says he's "perfectly willing" to "step aside" from continuing in the role in light of controversy swirling around it.
Apu is an immigrant Indian character who runs a convenience store on the program.
Azaria and "The Simpsons" have been criticized for portraying Apu in a stereotypical way.
On "The Late Show with Stephen Colbert" Tuesday night, Azaria said he's "given this a lot of thought. Really a lot of thought. And … my eyes have been opened. And I think the most important thing is we have to listen to South Asian people, Indian people in this country, when they talk about what they feel and how they think about this character, and what their American experience of it has been."
Azaria called on "The Simpsons" to use South Asian and Indian writers, and "not in a token way, but genuinely informing whatever new direction this character may take including how it is voiced or not voiced."
"I'm perfectly willing and happy to step aside or help transition it into something new," Azaria continued. "I really hope that's what 'The Simpsons' does. It not only makes sense but it just feels like the right thing to do, to me."
He said the idea that anyone is being bullied based on Apu "really makes me sad."
Thanks for reading CBS NEWS.
Create your free account or log in
for more features.