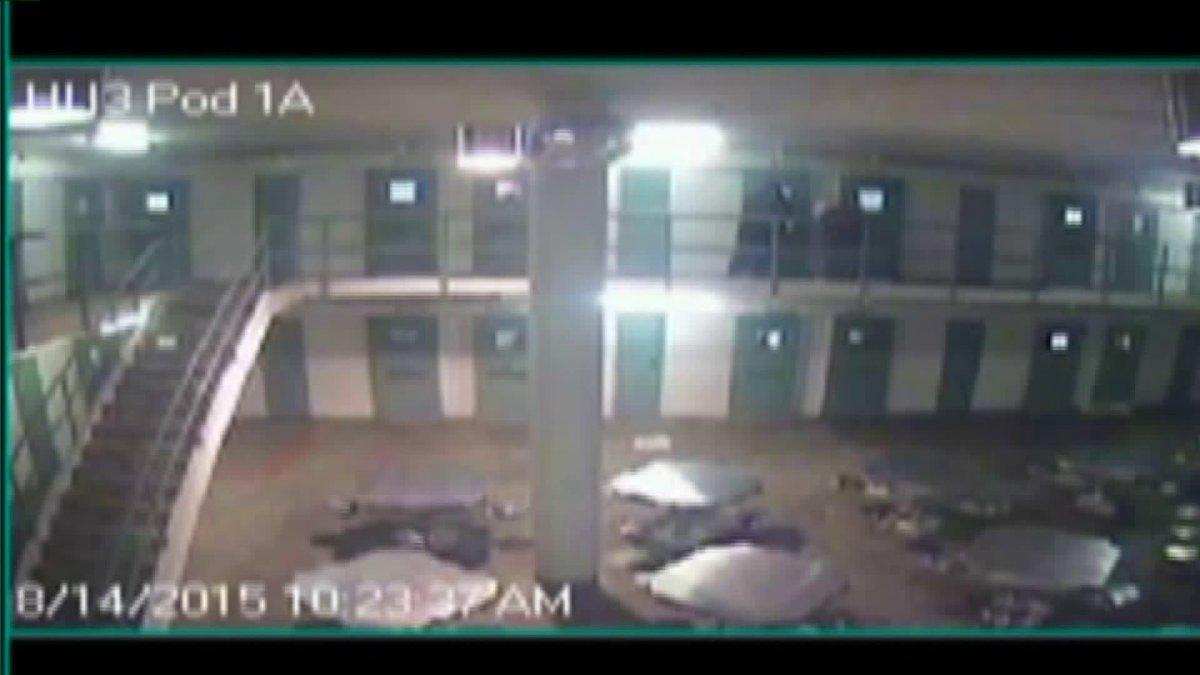 Justice Department launches civil rights investigation of Virginia jail
PORTSMOUTH, Va. – The U.S. Justice Department has opened an investigation into conditions at the Hampton Roads Regional Jail, the agency announced Monday.
The Justice Department's Civil Rights Division and the U.S. Attorney's Office for the Eastern District of Virginia are looking into whether the jail violates inmates' constitutional rights to medical and mental health care, and whether the jail isolates inmates with mental health disorders or denies them services, according to a Justice Department press release.
Jail officials have denied any wrongdoing and have said they would welcome any probe.
Virginia Attorney General Mark Herring requested that the Department of Justice investigate after two inmates in need of medical attention died in separate incidents in 2015 and 2016, CBS affiliate WTKR reports. The two were among 18 inmates who have died at the jail since 2012. The causes of death have ranged from internal bleeding to heart problems to a suicide.
On August 19, 2015, 24-year-old Jamycheal Mitchell's body was found inside the Hampton Roads Regional Jail. He had been arrested in April of that year for stealing $5 worth of food from a convenience store. Mitchell's family sued after a medical examiner concluded he likely experienced cardiac arrhythmia related to wasting syndrome, a disorder characterized by extreme weight loss.
Mitchell has been diagnosed years earlier with paranoid schizophrenia, but jail officials had said no beds were available at the state mental health facility, Crimesider reported.
In another more recent case, after 60-year-old inmate Henry Stewart died in early August 2016, his family said they recovered an emergency grievance form Stewart had written indicating he had repeatedly begged for medical help.
In September, the jail's superintendent and assistant superintendent both announced that they were retiring. The jail's personnel committee voted to appoint Norfolk Sheriff Bob McCabe as interim superintendent.
McCabe told CBS affiliate WTKR in September that between 70 and 80 percent of the jail's population needed some type of medical treatment. He has since announced plans to reform the jail's medical treatment procedures and policies.
"This is an important development that should help provide some answers about the troubling recent deaths at the jail, as well as a broader picture of how medical and mental health care have been provided and what changes have been made under the jail's new leadership," Herring said in a statement released to the station. "The public needs to know what has been going on in this facility and whether people's constitutional rights are being protected."
The Justice Department says it has not yet reached any conclusions.
Thanks for reading CBS NEWS.
Create your free account or log in
for more features.