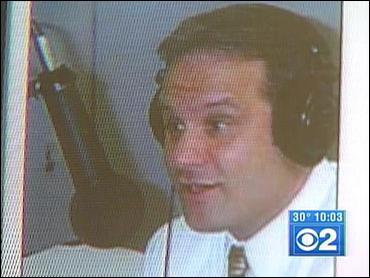 Hal Turner, Right-Wing Blogger, Going to Prison for Threatening Federal Judges
NEW YORK (CBS/WCBS/AP) Hal Turner, a right-wing New Jersey blogger, has been sentenced to 33 months in prison for making death threats against three federal judges in Illinois in a 2009 handgun ruling.
Prosecutors say Turner crossed a line when he declared that all three judges who dismissed lawsuits that challenged a handgun ban "deserved to be killed."
Turner, who was convicted in August, was sentenced Tuesday in Brooklyn federal court on charges stemming from a 7th U.S. Circuit Court of Appeals ruling in Chicago.
According to The Chicago Tribune, Turner was angry after Judges Richard Posner, Frank Easterbrook and William Bauer upheld a lower court ruling dismissing challenges to Chicago's ban on handguns - a ban which was later struck down by the U.S. Supreme Court.
Turner, who initially claimed he was a paid FBI informant trying to flush out neo-Nazis with his comments, protested the decision with inflammatory remarks posted on his Web site.
Prosecutors say he wrote the judges involved "deserved to be killed" and posted photographs, phone numbers, work addresses and room numbers of the judges, as well as a photo and map of the Dirksen U.S. Courthouse, says The Chicago Tribune.
In his postings, the 45-year-old North Bergen, N.J. man also referenced the 2005 slaying of the husband and mother of U.S. District Judge Joan Lefkow, reports The Chicago Tribune.
"Apparently, the 7th U.S. Circuit court didn't take the hint after those killings," Turner wrote. "It appears another lesson is needed."
The Tribune also reported that Turner similarly threatened three other judges by posting courthouse information in 2005 after they reversed a ruling in favor of white supremacist Matthew Hale.
Upon Turner's release from prison in that case, the judge ordered that he serve six months in home confinement, reports The Chicago Tribune.
Turner had claimed his tirades were protected by the constitutional right to free speech.
The case was moved to Brooklyn based on a change-of-venue ruling. Two previous trials ended with hung juries.
Thanks for reading CBS NEWS.
Create your free account or log in
for more features.