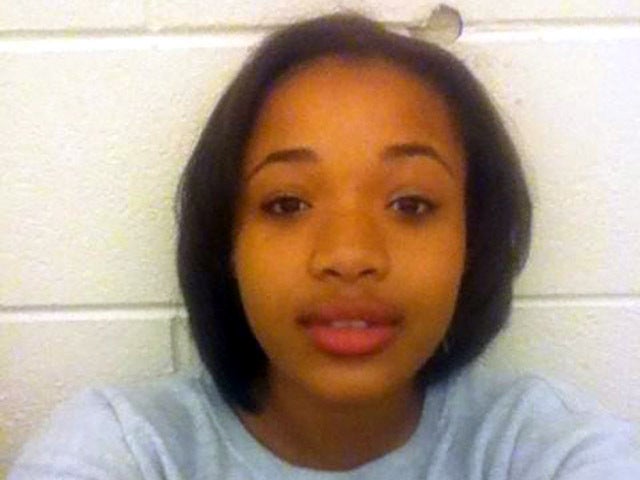 Hadiya Pendleton Update: Charges could be filed today in case of slain Chicago teen, official says
(CBS) CHICAGO - Charges in the gun murder of 15-year-old honor student Hadiya Pendleton could be filed tonight, CBS Chicago reports.

Hadiya, who had performed with her school band at President Barack Obama's inauguration festivities - was shot and killed on Jan. 29 in Vivian Gordon Harsh Park in Chicago, as she and about a dozen schoolmates were sheltering themselves from the rain under a canopy.
Police arrested two suspects - ages 18 and 20 - on Sunday, and have been conducting lineups, the station reports.
Police Supt. Garry McCarthy said Monday that charges in the case could come as soon as Monday evening, and Cook County State's Attorney Anita Alvarez said charges could be filed in the next day or two, CBS Chicago says.
According to news reports, Hadiya's parents are scheduled to join First Lady Michelle Obama at the State of the Union address Tuesday. The first lady attended the girl's funeral on Saturday.
The victim's family is not getting their hopes up about the case until charges are formally filed, Shatira Wilks, Hadiya's cousin, told reporters Sunday.
"It is comforting to know that one less killer is off the streets possibly," she said.
Mayor Rahm Emanuel called Hadiya's mother on Sunday to inform her of Sunday's arrest.
Police Supt. McCarthy has said that, although none of the students who were with Hadiya at the time of the shooting were involved in gangs - and neither was Hadiya - the shooting itself has gang overtones. Police have said they believe the shooter mistook someone in the crowd for a rival gang member and opened fire.
Hadiya was killed and two boys were wounded.
Thanks for reading CBS NEWS.
Create your free account or log in
for more features.