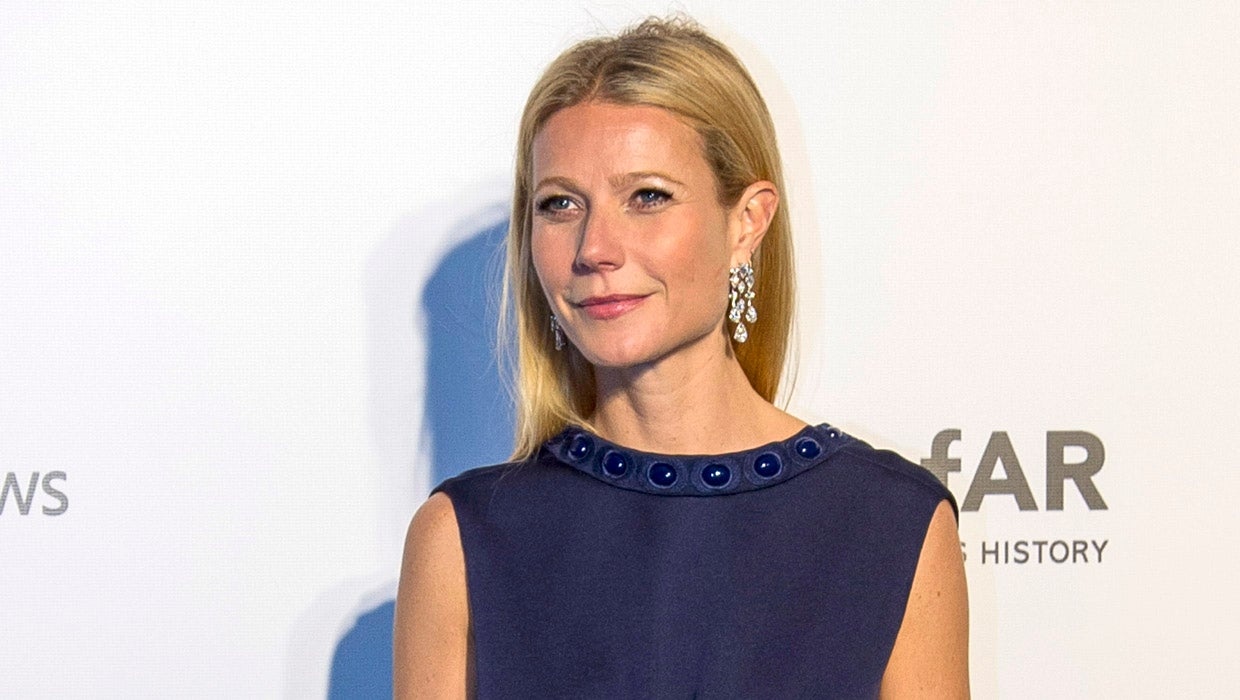 Gwyneth Paltrow gives emotional testimony in accused stalker's trial
LOS ANGELES -- Gwyneth Paltrow testified Monday in the trial of a man accused of stalking her, saying he sent her upsetting letters discussing his intention to marry her, her death, pornography and unsolicited gifts.
Dante Soiu is accused of stalking the Oscar-winning actress for 17 years, but the case focuses on the most recent batch of 66 messages he's sent her between 2009 and 2015.
Paltrow was the first witness called and authenticated 48 of the letters, many of which contain religious messages and statements referencing Paltrow's death.
The actress broke down briefly Monday afternoon when a prosecutor asked Paltrow about whether she feared for her children's safety as a result of Soiu's missives.
"Yes," Paltrow responded tearfully. She quickly regained her composure and explained why she was so rattled by Soiu.
"I'm scared because the communications completely defy logic," she said. "I've been dealing with his for 17 years with the communications from this man."
In one of the recent packages Soiu sent Paltrow, he included clothes he wanted her to wear.
His lawyer said Soiu has simply written letters to Paltrow, and that recent letters haven't included pornography. Attorney Lynda Westlund said Soiu is a Christian man who is just trying to minister to the actress.
Paltrow testified about letters and packages she received from Soiu dating to 1999, including several that contained pornography, sex toys and statements that he wanted to cleanse her of sin.
"This is a case that has gone on for Ms. Paltrow for 17 years," Deputy District Attorney Wendy Segall said during opening statements. "Her sense of security has been shattered by this man."
Paltrow, 43, remained mostly composed in the witness stand, showing concern on her face and wiping her eyes at one point during approximately an hour of testimony. Dressed in a white turtleneck and black slacks, she at one point identified Soiu, 66, who was wearing a blue shirt and gray sweater.
Soiu was found not guilty by reason of insanity in 2000 in a previous trial involving messages he sent to Paltrow, which included pornography and sex toys. He was sent to a mental institution for several years, but re-arrested last year after sending the actress new correspondence.
The recent batch letters described Soiu's intention to marry Paltrow and also a pair of earrings he sent her in 2009 as a Christmas gift. He has also sent her religious books, and forwarded her letters he has sent to President Barack Obama and actress Angelina Jolie.
One letter described Paltrow "bowing to death." The actress said the reference was disturbing.
In another, Soiu is accused of writing, "I have a goal: to marry Gwyneth Paltrow and take care of her."
"I felt very upset by it," Paltrow said.
"This has been a very long and very traumatic experience already," Paltrow said.
At the top of another letter, Soiu is accused of writing, "I am sorry I hurt you. Please forgive me." Paltrow said she recognizes Soiu's handwriting after having received so much correspondence from him.
Paltrow won an Oscar in 1999 for her role in "Shakespeare in Love." She has two children with estranged husband Chris Martin, the frontman of the band Coldplay.
The pair's divorce, filed in April 2015, is still pending.
Soiu, who is from suburban Columbus, Ohio, has pleaded not guilty. He shook his head during portions of Segall's opening statement, but has remained quiet throughout Paltrow's testimony Monday.
Her testimony came a day after Paltrow appeared at Super Bowl 50, cheering on estranged husband Chris Martin and his band Coldplay, and her friend, Beyonce Knowles, during their halftime performance.
Thanks for reading CBS NEWS.
Create your free account or log in
for more features.