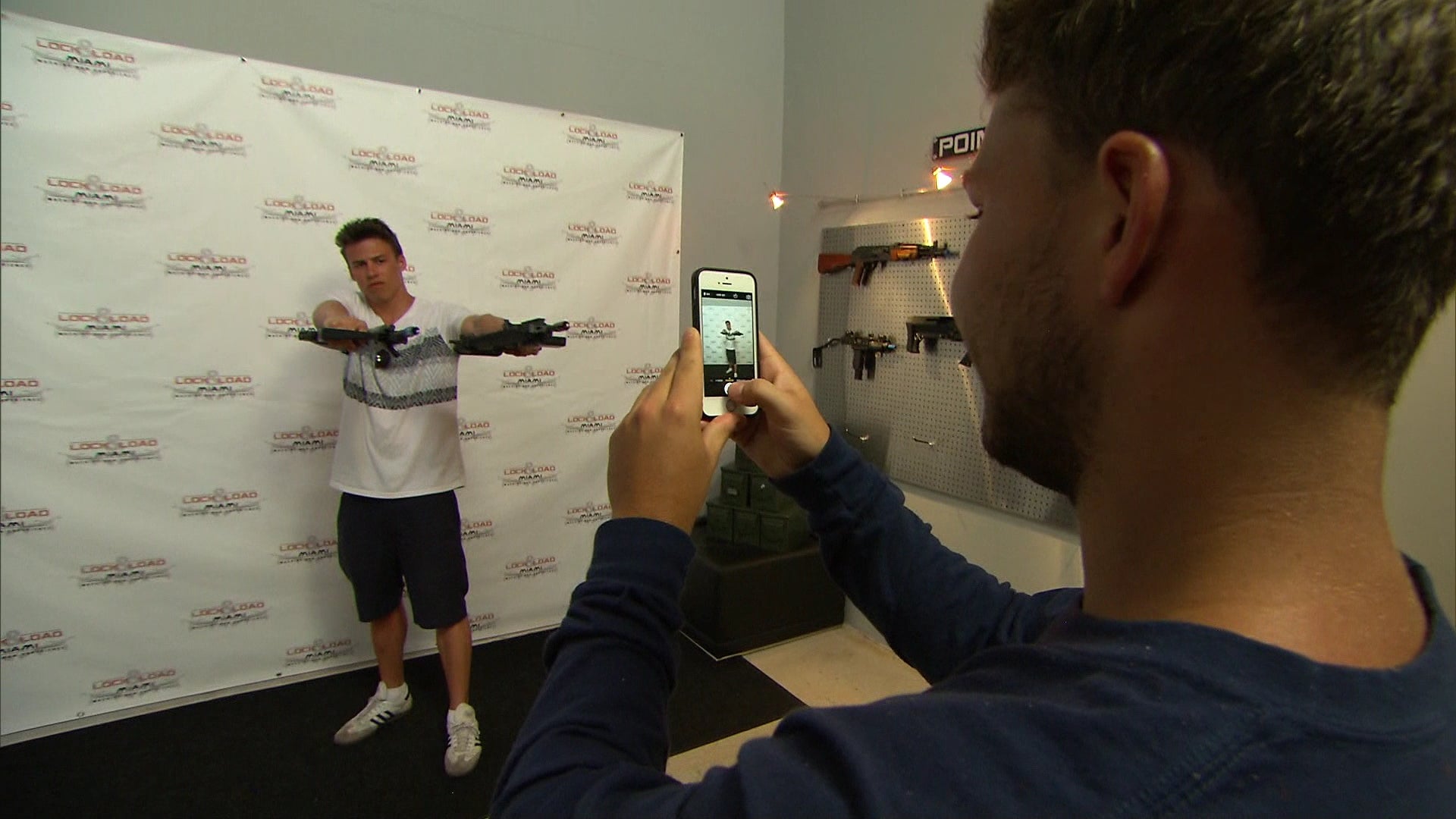 "Guntry clubs": A new range of luxury
At Elite Shooting Sports in Manassas, Virginia, gun clubs have gone upscale. It's outfitted with leather chairs, shops and a snack bar, and the gun industry affectionately calls it a "guntry club," reports CBS News correspondent Chip Reid.
The facility is 65,000 square feet of bright lights, polished wood, flat screen TVs and state-of-the-art equipment.
"It was our intent to appeal to a diverse group of shooters," owner Greg Wodack said.
He designed Elite Shooting Sports and is a long-time gun range consultant.
Customer service is what makes them unique.
"It really is what sets us apart from other facilities," he said.
Gone are the dark, dreary firing ranges of old. A new breed of ranges is rivaling America's most exclusive country clubs.
Perks include free Wi-Fi, cigar rooms, upscale shopping, VIP member lounges and gourmet restaurants.
But Wodack isn't a fan of the nickname "guntry club."
"I'm not fond of that expression," he said. "Even though it's an extremely nice facility, we're open to all different walks of life. We are very affordable."
He doesn't want his facility to be associated with elitist-sounding country clubs.
In just a few years, more than a dozen upscale shooting ranges have opened up around the country, targeting a younger, more affluent and increasingly female audience.
Women are now the fastest growing group of gun owners, something Wodack and the $15 billion gun industry are starting to pay attention to.
Female-only classes, run by an all-female staff, are now offered at Elite Shooting Sports. They're meant to make women feel more comfortable in a place that traditionally didn't court them.
"I come here and they're so welcoming," Janet Cherry said. "I can come while the kids are at school, I can come on a date with my husband. We've had a good time."
Lock and Load in Miami offers a different kind of shooting experience.
Patrons can live out their video game fantasies, firing over 25 fully automatic machine guns, while receiving VIP treatment in one of Miami's trendiest neighborhoods.
"We really wanted to craft our own experience; something that's focused around comfort, sophistication, customer service," Lock and Load co-owner Javier Lopez said.
That focus on high-end appeal has attracted celebrities including basketball star LeBron James, who celebrated his 29th birthday by firing military style firearms.
Gun sales have doubled over the last decade, and gun control advocates see these family-friendly ranges as simply a way to hook younger shooters.
But one thing you won't find, besides the wall-sized replica of the Second Amendment, is politics.
"We're just very middle of the road," Wodack said. "Our job here is to provide a safe and inviting environment to shoot in."
That environment has attracted a lot of customers -- more than 17,000 since opening six months ago.
While membership fees at some ranges can cost up to $10,000, exclusivity isn't the aim at Elite Shooting Sports, despite its name.
Thanks for reading CBS NEWS.
Create your free account or log in
for more features.