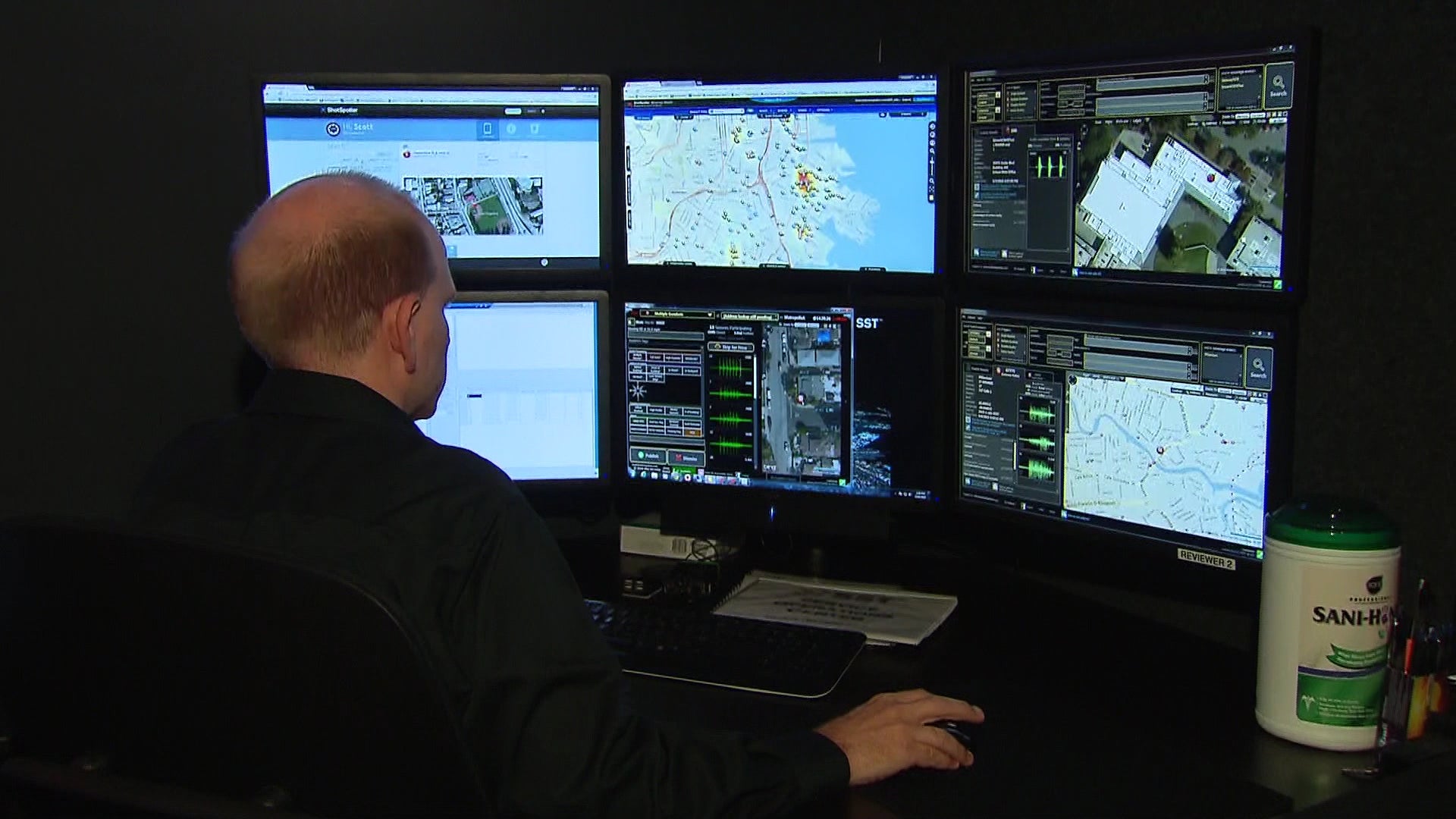 ​Gunshot-sensing technology installed in first U.S. high school
NEWARK, Calif. -- Earlier this year, New York City became one of 90 cities now using ShotSpotter technology - gunshot-detecting sensors that alert police to the location of shots fired.
Now ShotSpotter is headed to the classroom with the hope it can get police to the scene of an active shooter in time to prevent a school massacre.
Newark Memorial High School in California is the first school in the country to be equipped with the technology. CBS News monitored a test where gun shots were fired to make sure the newly installed microphones can detect the shots. Seconds later, officers had the exact location -- accurate to within 10 feet.
Newark Memorial High School principle Phil Morales, a former police officer, has a microphone right outside his office. He compared the need for the technology to the need for a fire alarm, saying that it provides an alert.
The FBI says there have been 27 school shootings in the U.S. between 2000 and 2013, resulting in 57 deaths and 60 injuries. Guadalupe Leyva, a rising senior at Newark Memorial, says the thought of a shooting at her school has dawned on her before.
"Personally I have thought of it," she said. "You never know."
The sensors are inside hallways and offices in more than 20 buildings and outside monitoring the sprawling 43-acre campus for gun fire.
"It won't stop a school shooting but it'll get us to the shooter quicker," said Newark Police Commander Mike Carroll. "It'll get us medical aid to those people who are injured in a shooting much, much faster."
ShotSpotter says the microphones are not designed to record conversations, but privacy advocates like the American Civil Liberty Union's Jay Stanley are still concerned.
"We want our children to be safe, we also want them to be brought up as Americans who don't feel that they're being monitored every moment of their time," said Stanley.
Some cash starved schools say the estimated $15,000 installation and addition annual monitoring costs are too high. ShotSpotter says the goal is to have the system cost a fraction of fire monitoring.
Thanks for reading CBS NEWS.
Create your free account or log in
for more features.