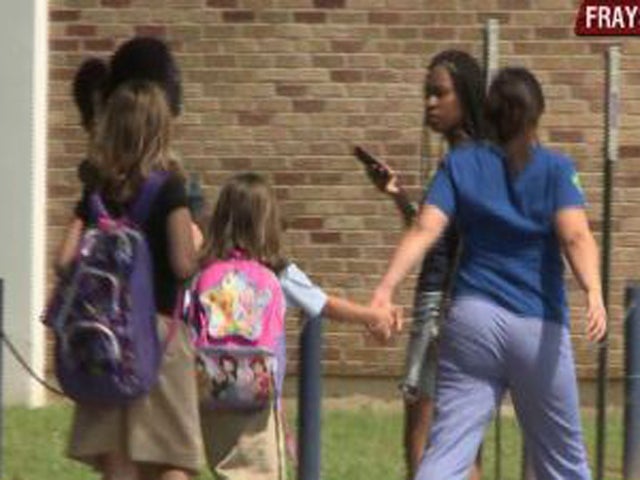 Gun in kindergartener's backpack goes off at Memphis elementary school
Updated 4:51 PM ET
MEMPHIS, Tenn. A gun discharged inside a 5-year-old kindergartener's backpack at a Tennessee elementary school cafeteria on Thursday, though no one was hurt, officials said.
A statement from the Shelby County school district said the gun went off inside a kindergarten student's backpack as students were waiting for the opening bell in the cafeteria of Westside Elementary School.
No one was injured in the incident at Westside Elementary School and there was no evidence of harmful intent, a spokesman for Shelby County's school board, Christian Ross, told CBS News.
"However, weapons of any kind are prohibited on campuses, and this student will be disciplined in accordance with the state's zero tolerance policy," the statement said.
School staffers immediately took control of the backpack.
School security officers and the Memphis Police Department responded quickly, the district said. The child was detained and was still being questioned by officers Thursday afternoon, with the child's mother present. Police spokeswoman Karen Rudolph said investigators were trying to determine how the gun ended up in the backpack.
Students were kept safe and calm while the matter was handled, the district said.
The zero-tolerance policy calls for "certain, swift and reasoned punishment" for students who bring drugs or guns to school. It could include expulsion.
According to CBS affiliate WREG Memphis, many of the parents were angry that they were not contacted immediately about the incident and found out about it it through the media.
Thanks for reading CBS NEWS.
Create your free account or log in
for more features.