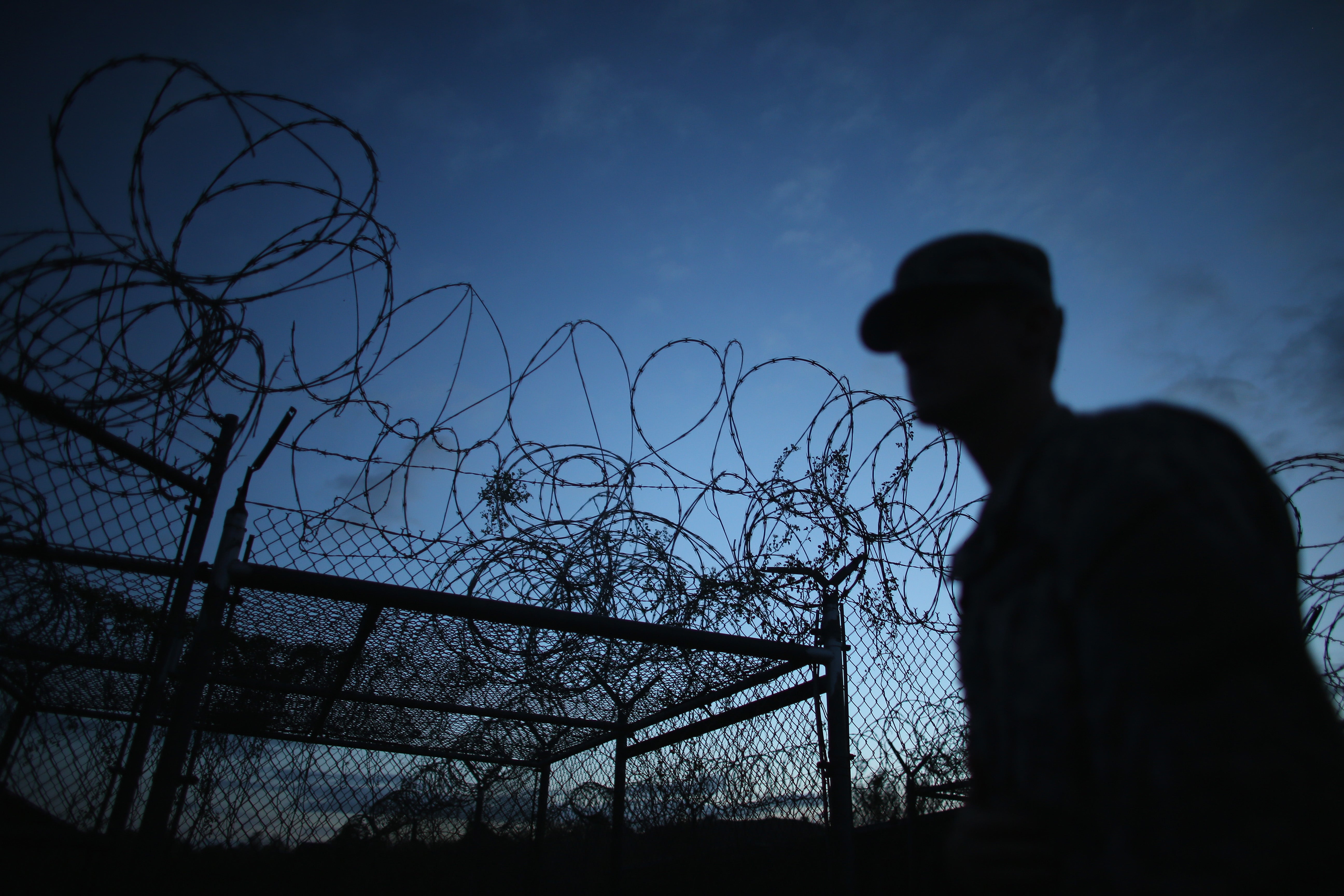 Guantanamo judge ejects defendant at 9/11 hearing
GUANTANAMO BAY NAVAL BASE, Cuba -- A Guantanamo Bay prisoner charged with aiding the Sept. 11 attack was ejected Tuesday from a pretrial hearing at the naval base after he ignored several warnings to stop trying to address the court about alleged mistreatment inside his high-security prison cell.
Ramzi Binalshibh, one of five Guantanamo prisoners facing a war crimes tribunal for their alleged roles in the terrorist attack, was escorted out of the court by guards at the order of the military judge, Army Col. James Pohl.
At the time, the judge was asking the five defendants to acknowledge their right to be absent during the weeklong pretrial hearing. Binalshibh refused to answer, instead using the opportunity to repeat previously made allegations that guards make banging noises throughout the night in a deliberate effort to prevent him from sleeping inside Camp 7, the highest-security section of the prison on the U.S. base in Cuba.
The judge suggested to his lawyer, Navy Lt. Cmdr. Kevin Bogucki, that Binalshibh may need a mental evaluation. The lawyer said his client is "not delusional," and that lack of sleep inhibits his ability to participate in his defense.
Binalshibh, a Yemeni, kept trying to speak over the judge, saying at one point that "my life is in danger," before the judge ordered him removed. Pohl said he would be brought back for the afternoon session.
The court is hearing pretrial motions to resolve preliminary legal issues in a hearing scheduled to run through Friday at the U.S. base in Cuba.
Binalshibh and his co-defendants face charges that include murder and hijacking for their alleged roles in aiding the Sept. 11, 2001 terrorist attacks and could get the death penalty if convicted. A trial date has not been set.
"60 Minutes" correspondent Lesley Stahl recently got unprecedented access to the Guantanamo Bay facility where the accused 9/11 terrorists will face trial. (Watch her report at left).
Thanks for reading CBS NEWS.
Create your free account or log in
for more features.