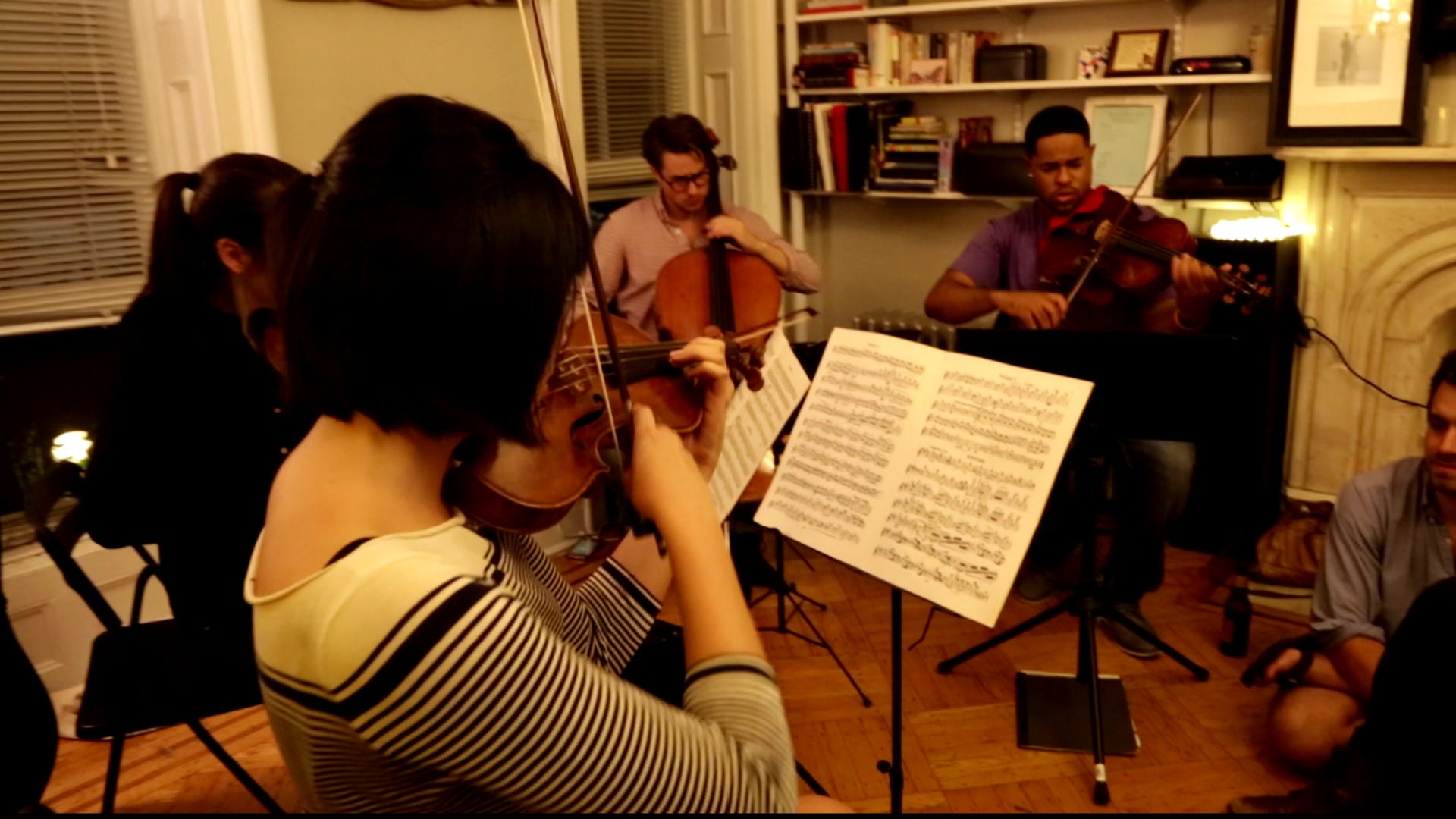 A classical music house call
BROOKYLN, N.Y. -- There's a modern twist on a centuries old art form: classical music.
After a busy day at work, Eileen Trilli and her family tidied up their Brooklyn, New York home before guests -- friends and strangers -- arrived for a private show.
It's called Groupmuse, and they offer a chance for music lovers to experience classical chamber music in an intimate setting. Creator Sam Bodkin says it's the way composers intended their music to be heard.
"You show up, you socialize for an hour, you sit down on the floor, and you listen intently for 25 minutes to three movements of a tremendous masterwork," said Bodkin.
"It's not quite a concert and it's not quite a party."
Anyone who wants to host a concert can connect with performers and guests who want to sign up on the Groupmuse website. There's no cover charge, but the hat is passed for musicians just starting out.
Juilliard violinist Annika Jenkins said performing through Groupmuse is a way to gain valuable experience.
"The audience is literally right in your lap. It's right there and you can feel them next to you."
Jenkins said it changed the way she plays as well.
"You just get their energy and it rebounds off the group and incorporates into the music. It's incredible."
In the comfort of home, formality goes out the door. The experience almost amounts to a group meditation, a shared moment of beauty.
"When the music stops everyone's like 'Whoa, what was that about?' And the warmth of the atmosphere is unbelievable," said Bodkin.
"If you have a pulse, you will be moved."
Thanks for reading CBS NEWS.
Create your free account or log in
for more features.