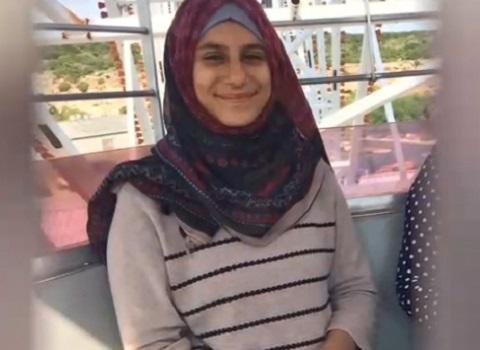 Gov. vows "Texas justice" for parents accused of beating daughter for refusing arranged marriage
Texas Gov. Greg Abbott tweeted Friday night that he hoped there would be "Texas justice" for the parents accused of beating and burning their daughter until she agreed to an arranged marriage. The Bexar County Sheriff's Office announced Monday that they have found Maarib Al Hishmawi, a Taft High School student who had been missing since January, and arrested her parents for abuse.
"Parents burned and beat their teen daughter after she said no to 'arranged' marriage, police say," Abbott tweeted. "I expect tough Texas justice for this heinous crime. I'll also seek tougher laws to better protect children from these crimes. #txlege"
Maarib's father, Abdulah Fahmi Al Hishmawi, 34, and mother, Hamdiyah Saha Al Hishmawi, 33, had reportedly accepted a $20,000 payment for the marriage. Right now they are facing family abuse charges, though more charges may be added the FBI.
About a month after her disappearance, Maarib's father expressed frustration at what he said was a lack of response from police. He even reached out to the FBI himself, reported CBS affiliate WGCL, believing his daughter may have been kidnapped.
Bexar County Sheriff Javier Salazar said Monday that the girl had run away from her family and was found safe in another city sometime in mid-March. She was then placed in the care of Child Protective Services. Salazar said it became "fairly obvious very early on that this wasn't a regular missing persons case."
"Several times it was reported to us that this young lady was abused, with hot oil being thrown on her body. She was beaten by broomsticks. At one point she was choked almost to the point of unconsciousness," said Salazar.
Maarib's five younger siblings have also been placed with Child Protective Services, according to WGCL.
The man who arranged the teen's marriage may also be facing charges.
The San Antonio Express-News reports officials say the family is from Iraq and has been in the U.S. for two years.
Thanks for reading CBS NEWS.
Create your free account or log in
for more features.