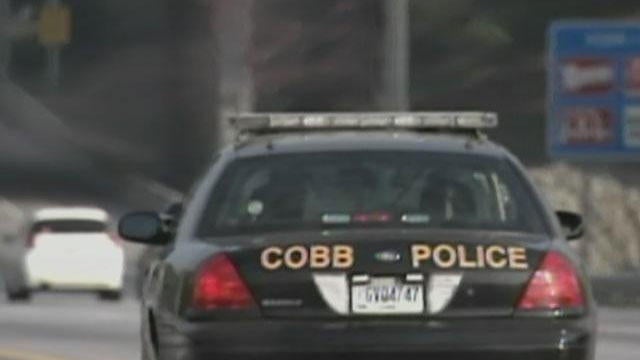 Cobb County police officer seen on video telling motorist, "We only kill black people"
MARIETTA, Ga. -- A police lieutenant in Georgia who was recorded on video during a traffic stop saying "we only kill black people" has been reassigned to administrative duty.
Dashcam video from July 2016 shows a white female driver telling Cobb County police Lt. Greg Abbott she was scared to move her hands in order to get her cellphone, multiple news outlets reported.
According to television station WSB-TV, Abbott, who is also white, interrupts her and says, "But you're not black. Remember, we only shoot black people. Yeah. We only kill black people, right?"
WSB-TV submitted an open-records request for the video, after which the department opened an internal investigation.
Abbott's attorney, Lance LoRusso, said in a statement Abbott is cooperating with the investigation, and that his comments were meant to "de-escalate a situation involving an uncooperative passenger."
The statement, obtained by the Atlanta Journal-Constitution, described Abbott as a "highly respected 28-year veteran of the Cobb County Police Department" and said the comments must be taken in context.
"In context, his comments were clearly aimed at attempting to gain compliance by using the passenger's own statements and reasoning to avoid making an arrest," the statement said.
Police Chief Mike Register condemned the officer's words in an emailed statement. He told WSB the recording was part of a DUI stop.
"No matter what the context, statements like these are unacceptable and are not indicative of the type of culture we are trying to facilitate here in the police department, as well as within the county," Register said.
Abbott will remain on administrative duty pending an investigation, the chief said.
Suri Chadha Jimenez, who is representing the driver in the case, told the Atlanta Journal-Constitution he thinks the officer was being sarcastic after the woman "gave him some lip."
"It makes you cringe when you hear it. It's unacceptable," Jimenez told the paper.
Thanks for reading CBS NEWS.
Create your free account or log in
for more features.