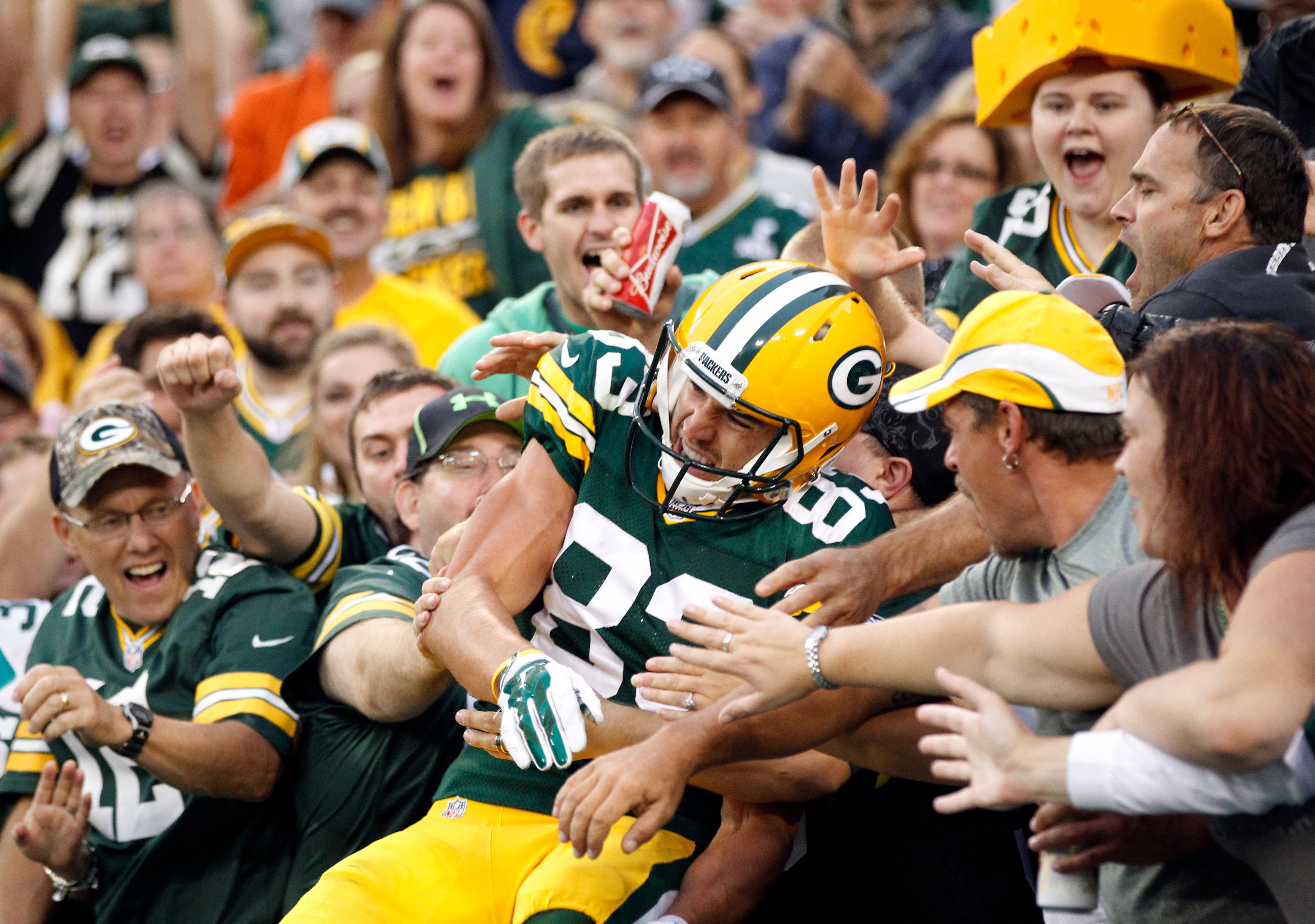 The most committed fans in football
Thursday night on CBS, there will be close to 80,000 Packers fans faithfully cheering their champions on as only they can do.
While Green Bay is the NFL's smallest market, it might just have the most loyal and energetic fan base in all of pro football, reports CBS News correspondent Dean Reynolds.
Through good times and bad, through sunshine and snow storms, they are deeply committed to their team.
Bea Froelich and her two kids are three such fans, who came out to the legendary Lambeau Field despite the wet and blustery weather.
Some might see it as an obsessive devotion to the Packers, but Froelich, challenged Reynolds to "come back when it's ten below."
For 25 years Froelich's father Earl played trombone in the Packers' marching band -- the first in the NFL.
At eight years old, Froelich was parking cars at the Packers games, and she's been to every home game ever since -- except one time her boss insisted she attend a work seminar.
But she let him know that wasn't okay.
Through two heart attacks and five stents, she's been here week after week. Froelich was at the Ice Bowl in 1967, when the game-time temperature was 13-below. And in 2010, when her husband died on a Friday, she buried him on Saturday and went to the Packers Game on Sunday.
It helped her cope, she said.
"It's the group around you," Froelich explained. "You get really close to the people around you."
She said the Packers' G stands for greatness.
Green Bay's Mayor Jim Schmitt wears Packer green and yellow in the office, which is practically a shrine to the team.
His prized possession is a helmet signed by Bart Starr, Brett Favre and Aaron Rodgers.
But he said it would be "politically incorrect" to say who his favorite player is.
The Packers are the only NFL team owned by their fans -- 36,000 of them from all around the world own 5 million shares.
The money allows the Packers to remain competitive with large-market teams, and most important, to remain in Green Bay.
"We're committed to the Green Bay Packers and they're committed to the city of Green Bay," Schmitt said. "And there's not a better marriage out there."
He said the franchise is there to stay.
Keep in mind this is a city of 104,000 people, with a waiting list for Packers' season tickets of 112,000.
Bea Froehlich actually owns two season tickets. Her children can fight over who gets the second one.
She said she plans to sit in her seat as long as she's alive.
"My neighbor said he would carry me in if I can't make it," Froehlich said.
Thanks for reading CBS NEWS.
Create your free account or log in
for more features.