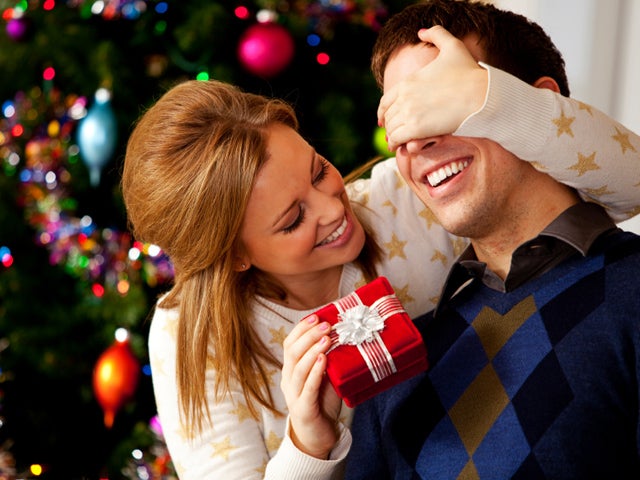 Great gifts for guys, all for less than $100
Stumped on what to get for the holidays for a guy in your life?
Hayden Lynch, of Thrillist.com, offered plenty of suggestions on "The Early Show" Tuesday.
Thrillist is a leading men's lifestyle site and, as its senior editor, Lynch has his hand on the pulse of what's trending for men. So he shared insight on what guys would like best in this year's gift giving season.
All his suggestions cost less than $100.
According to Lynch:
Men are absolutely harder to shop for. There's data showing that women rate their shopping based on the experience, while men rate their shopping based on their purchases. This goes a long way to explaining why women plan weekly shopping trips, while men wait until they see something they like and just go to pick up that one item. The key to getting a successful gift for a guy is to purchase something he wouldn't purchase for himself, and that's going to take some thought. Don't just think outside the box -- take the time to figure out what your man's box is, then think outside of it for them -- that will guarantee a unique gift. And of course, you want to do it without breaking the bank.
Fashion is a larger emphasis for men these days. According to some recent data, men's growing interest in fashion might be the bright spot for this holiday season, and the total U.S. men's apparel sales rose 6.5 percent, to $53.7 billion, in the year through September, outpacing growth in women's apparel. In fact, JackThreads.com, our online men's clothing e-commerce site, has grown from 250,000 subscribers to over 1.5 million in the past year. In the past, men's fashion has been about fitting in instead of standing out, but we're seeing that guys are wanting to stand out more and more.
One great way to stand out is to get them something that literally no one else has, so you can create something totally custom, from sneakers, to a dress shirt from Epic Shirtmakers. You can choose from dozens of fabrics, then determine all the little details of the shirt, from cuff and collar style, to the kinds of buttons and stitching. Best of all, there's great value: These shirts start at just $75.
Women have known this for a long time, but accessories are a great place to make a statement, because they aren't the focal point of an outfit. For instance, a WeWood watch, available at JackThreads. It's less than $100 and it's made entirely of recycled wood, super unique and not too expensive. And every time you buy a watch, they plant a tree.
Dining is also big this year. And not just dining, but also cooking. Similar to what we're seeing with fashion, men in America are redefining their roles and expectations so, just like it's OK for a man to take an interest in how he looks, men are more willing to step into the kitchen than they were even ten or fifteen years ago.
One sector that's really exploding is Gift of the Month clubs (available at FlyingNeedle.com; MonthClubStore.com and BaconFreak.com). Sure, they've been around a long time, but now they're all about hard-to-find artisanal goods, and a lot of them are geared toward guys, like the "Hot Sauce of the Month" club, and the "Pig of the month" club (which is barbecue). Here's a really cool one: Bacon of the Month. It's filled with bacon chocolate, bacon pancake mix, and even bacon-flavored coffee.
Another area that's undergoing a bit of a renaissance is wine. Wine can be kind of difficult, because it's so much about what someone has a particular taste for, but now there are tons of places where you can go online and get great value on sampler cases of wine, so there's sure to be a bottle or two that a guy will love in there. There are also a lot of discounts to be found of people selling off stock. For instance, Thrillist Rewards has a package of Oriel wines that showcase all of their award-winning styles, and come at 60 percent off. I actually took a bottle of this to a blind-taste test and it came in second place, beating out wines that cost three-to-four times as much.
Sports is always an area of great interest for men -- of course, guys like sitting around and watching sports, but what's really exciting, and also far more unique and unusual, is when you get them off the couch and actually into the action. One-of-a-kind sports experiences are growing exponentially, and you can get a guy golf lessons (at Cloud9Living.com, among other places), pool lessons, or poker lessons. And again, because these trainers want to turn people into clients, they're willing to let you in the door the first time for really little. One of the most popular areas for training we're seeing right now is actually martial arts, which is of course very manly. Our big sellers at Thrillist Rewards have been Boxing 101 Courses that intersperse footwork and glove training with traditional plyometrics, and self-defense training that teaches guys how to deflect bat, knife, and pipe attacks.
Thanks for reading CBS NEWS.
Create your free account or log in
for more features.