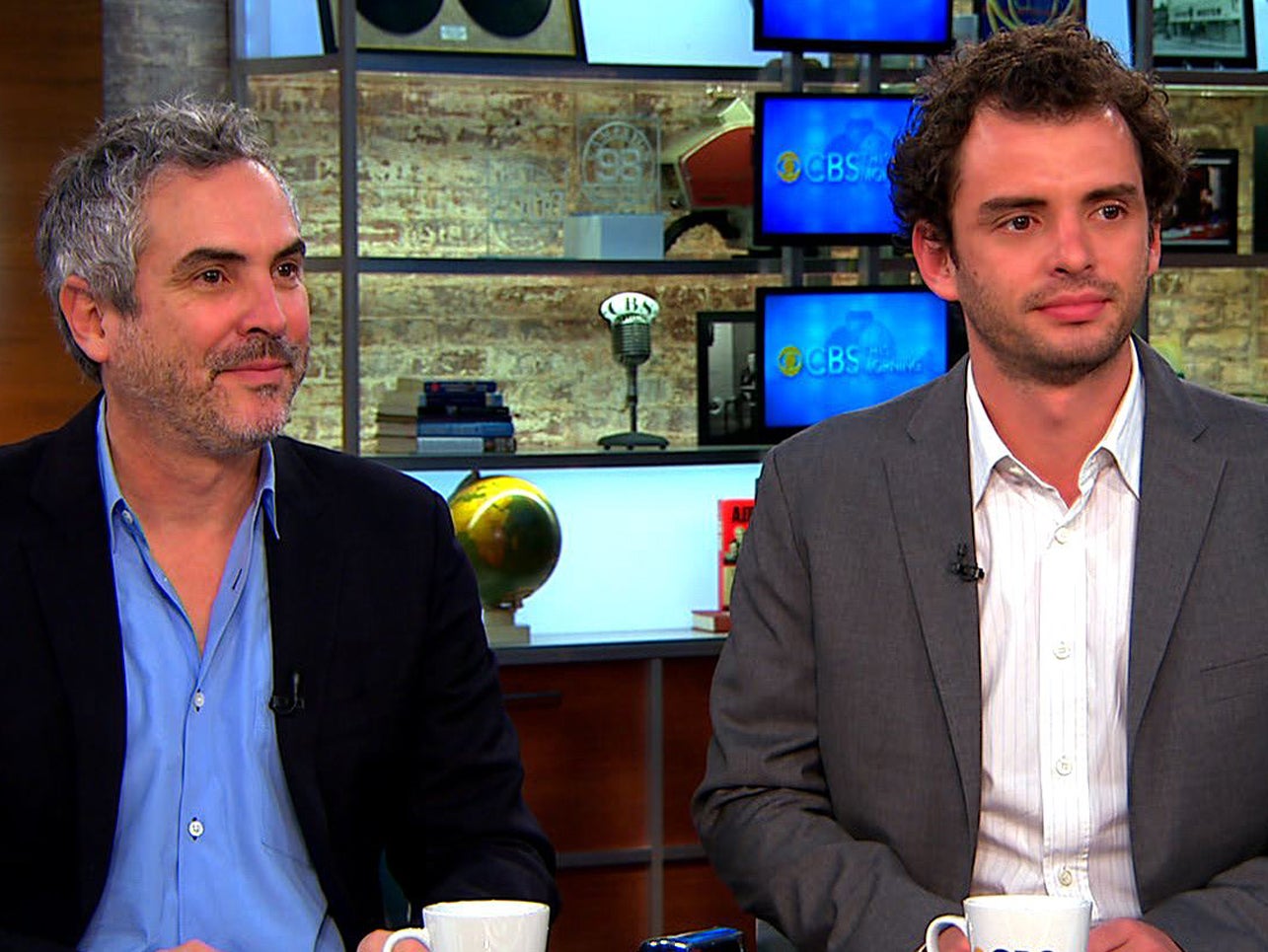 "Gravity" director on George Clooney and Sandra Bullock
(CBS News) The science fiction blockbuster "Gravity" is s among the rare movies that expands what's possible for cinema. Director James Cameron called it "the best space film ever."
It comes from the imagination of a father-son team of director Alfonzo Cuaron and his son, screenwriter Jonas Cuaron.
Alfonso Cuaron told the "CBS This Morning" co-hosts that he has been thinking about making a movie like this since he was a kid and grew up wanting to be an astronaut.
Jose Cuaron said that they started talking about the film four-and-a-half years ago after a project they developed fell apart.
"We started talking about the kinds of movies we liked and we started talking about the possibility of doing a film where through non-stop action and suspense you could also develop a thematic and have a rhetorical discourse," said Jose Cuaron.
The film stars George Clooney and Sandra Bullock and the actors have gotten a lot of positive feedback about their roles, including Oscar predictions.
"When you have Sandra and George, you cannot have bad reviews," said Alfonso Cuaron. "Doing bad reviews to Sandra and George is like shooting pandas - you don't do those things."
He explained that he thinks Bullock is just "fearless."
"She is so disciplined. Maybe that is the German side of Sandra - you know - that is so precise, so disciplined and so wise in terms of the emotional fruitfulness, but at the same time fearless," Alfonso Cuaron said.
He also said that he thinks Clooney is great in "every single film."
"When you're working with George, you're not only working with an amazing actor - you're working with an amazing writer and an amazing director," he said. "And a guy who's so generous - he's there quiet and very respectful, but the moment ... that you're in trouble, he's there to help you."
For Alfonzo and Jonas Cuaron's full interview, watch the video in the player above.
Thanks for reading CBS NEWS.
Create your free account or log in
for more features.