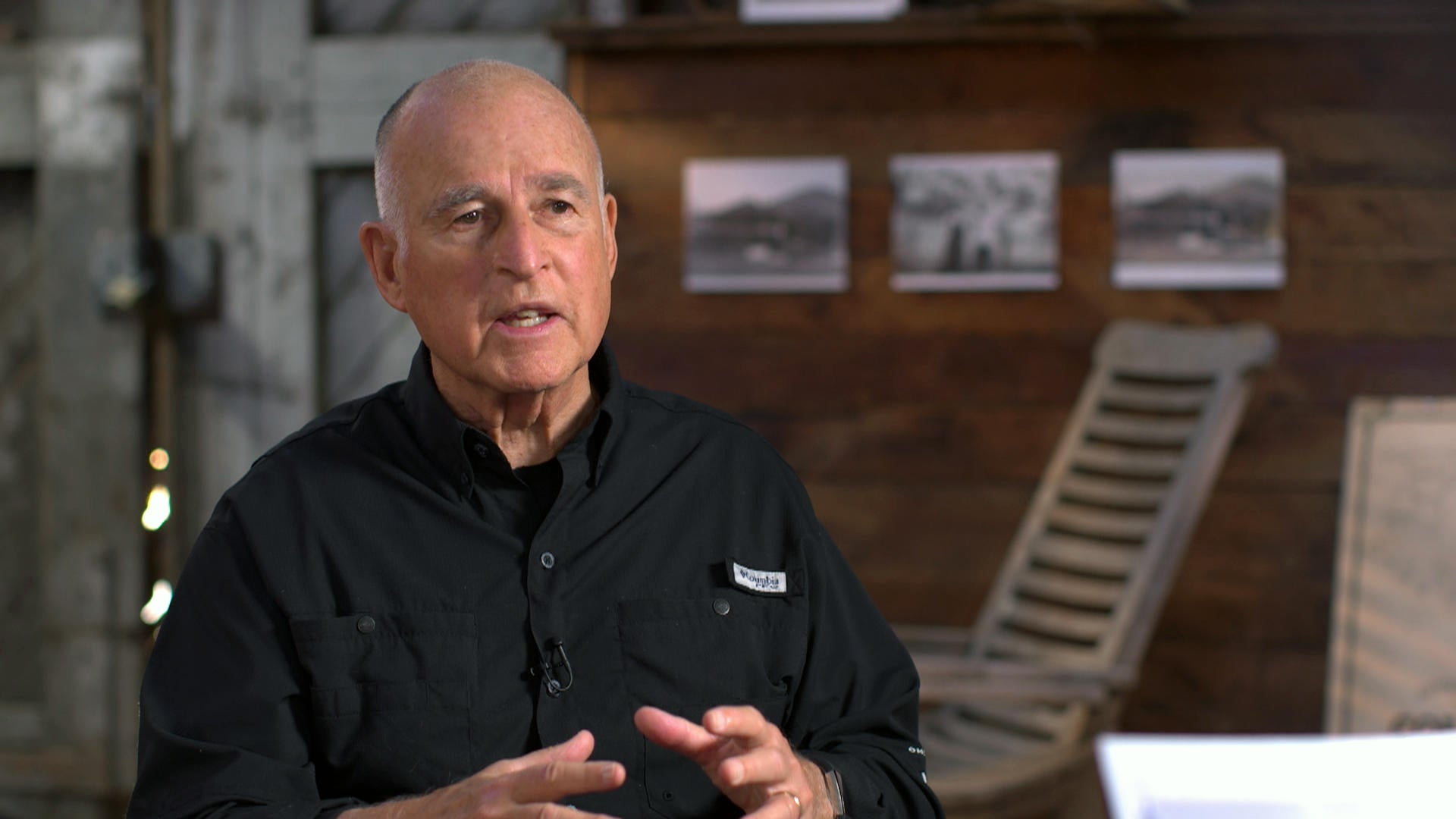 Governor Brown criticizes President Trump for climate change position as California burns
California is reeling from its most destructive wildfire season ever, exacerbated Governor Jerry Brown says, by the effects of climate change. Brown says the fires show President Trump is making a mistake by ignoring the facts of global warming. Governor Brown speaks to Bill Whitaker for a report to be broadcast on 60 Minutes, Sunday, Dec. 10, at 7:00 p.m., ET/PT.
Brown told Whitaker that President Trump is wrong to withdraw the U.S. from the Paris climate agreement and misguided for calling it a bad deal for America. "That's a preposterous idea, not even a shred of truth in that statement," Brown said. "I don't think President Trump has a fear of the Lord, the fear of the wrath of God, which leads one to more humility... and this is such a reckless disregard for the truth and for the existential consequences that can be unleashed."
Brown has pushed California to take aggressive measures to reduce its emissions. "We have a cap and trade system, which is a very efficient way to reducing greenhouse gases. We have zero-emission vehicle mandate. We have efficiency standards for our buildings, for our appliances. California is showing that dealing with climate is good for the economy, not bad," says Brown.
In a wide-ranging conversation on the ranch that Brown's great-grandfather settled in the 1860s, Brown told Whitaker that California is a model for the rest of the country. "It's a culture that's on the move -- not pulling up the drawbridge out of fear and economic insecurity."
Thanks for reading CBS NEWS.
Create your free account or log in
for more features.