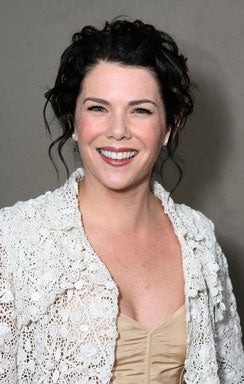 Got Too Many Miles? Shop Online
If you have frequent flier miles, you probably either have so few that you can never get a ticket, or you travel so that the last thing you want to do is claim miles.
But there's an alternative: You can go shopping with them online. Mark Orwoll, managing editor of Travel and Leisure magazine and a guest on The Saturday Early Show, has some advice on how to use the frequent flier programs to your advantage.
The two best sites to do this are AOL Aadvantage and Milepoint.com.
At these sites, miles are currency. You also can use them to get discounts on magazine subscriptions and services.
On AOL Aadvantage, you can buy a range of items, from a Harry Potter book (about 2,500 miles) to a Gucci watch (122,000 miles). You don't need to spend any money; just miles. Also, you can earn miles on AOL Aadvantage if you buy certain products.
Milepoint lets you spend your frequent flier miles on magazine subscriptions, books from Amazon or Barnes & Noble, and other merchandise. In some cases, you can use miles only in combination with money.
Remember that frequent flier points are valued at about 2 cents apiece. So always do the math before you buy anything with those precious miles. For instance, 25,000 miles makes your free domestic ticket worth about $500. And that new Harry Potter book, equal to 2,500 miles, is effectively costing you $50, much more than retail value. (But if your miles are going to expire, then why not buy it?)
It used to be that you earned frequent flier miles for every mile flown; then you would redeem them for a free ticket when you had accumulated enough. Today, you can still do the same, but the rules have become more complicated, and, essentially, they have become a currency all their own.
Nearly 40 percent of all frequent flier miles are earned through activities other than flying. Credit cards offer miles for every dollar spent. With Delta and American Express, you can get double miles for each dollar.
Miles also may be acquired by purchasing items that are not related to travel, such as waffles, cereal, or pudding. For example Kellogg's cereals ran a promotion where special boxes of their cereal were worth 100 miles each. So a California man took advantage of a similar plan and purchased $3,000 worth of Healthy Choice puddings that earned him 1.2 million frequent flier miles.
Here's the catch: It seems that the more options to acquire miles, the harder it is to get free tickets and upgrades. The odds of getting a seat are lower today than they were five years ago.

The airlines are giving away seats like never before. But because of the economy, the past few years have seen more full-fare seats being bought. That means that space has been severely limited for those passengers who are redeeming miles.

ow to redeem miles and get what you want:
Lower your expectations.
Reserve seats well in advance, or leave your travel plans to the last minute when they airlines are trying to fill empty seats.
If you don't expect to travel anytime soon and your miles are expiring, then it might be time to buy items or get discounts on your next car rental or magazine subscription.
© MMI Viacom Internet Services Inc. All Rights Reserved
Thanks for reading CBS NEWS.
Create your free account or log in
for more features.