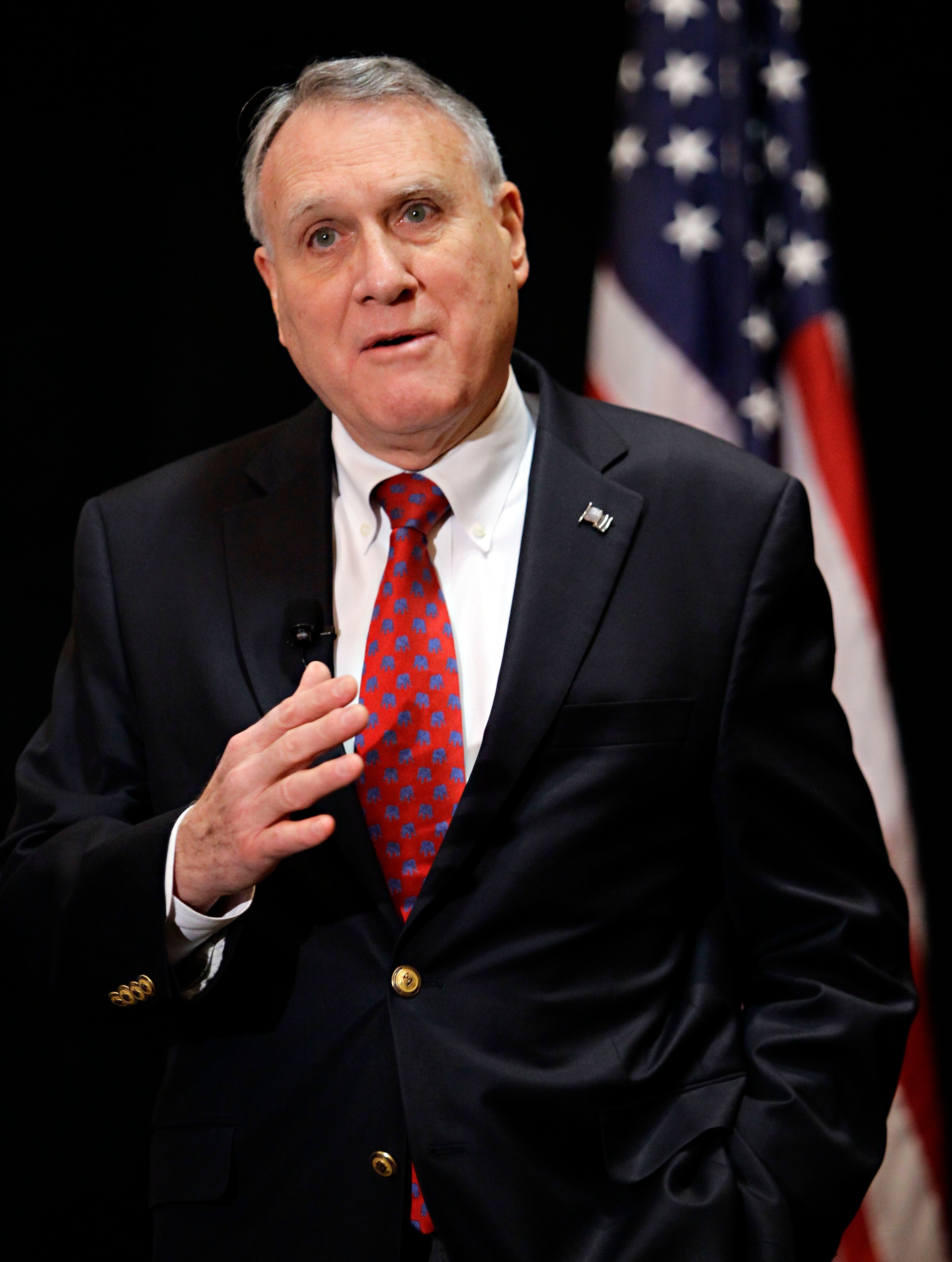 GOP senator turns the tables at Muslim rights hearing
Defenders of Muslim civil rights went to Capitol Hill today to ask the federal government to stem what they say is a rising tide of anti-Muslim discrimination. Yet for one Republican senator, the real question was whether Muslim advocacy groups are doing enough to help the government curb Islamic extremism.
Today's Senate hearing, led by Democratic Sen. Dick Durbin (Ill.), is the first in Congress to explore Muslim civil rights. It is intended to show that most Muslim Americans "are patriotic, law abiding people who simply want to live their life as we do," Durbin said today.
Republican Sen. Jon Kyl (Ariz.), however, questioned the need for the hearing and suggested one of the groups testifying could do more to cooperate with the government.
"I'm a bit perplexed by the focus" of the hearing, Kyl said, in light of the fact that most religious hate crimes in the United States are committed against Jews.
"The point is, all bigotry is to be condemned," Kyl said. "Selective indignation is not helpful."
Today's hearing comes about three weeks after a controversial House hearing on the radicalization of Muslim Americans that critics said unfairly portrayed the Muslim community. Farhana Khera, the executive director of the group Muslim Advocates, testified in today's hearing that "in the last several months, anti-Muslim rhetoric has reached a disturbing new level." He said political leaders have jumped into the fray with sweeping, critical statements about Islam.
Kyl defended the hearing over Muslim radicalization today, saying, "Political correctness cannot stand in the way of identifying those who would do us harm." He questioned whether Khera's organization was committed to helping root out extremist elements of Islam, given that its website advises Muslims to consult a lawyer before speaking with the FBI about violent extremism.
"I would think Muslim Americans would feel a special obligation to help in such investigations," Kyl said.
Khera responded that "every American has a civic duty to report criminal activity," but added that "every American has the right to seek legal advice."
Khera and other witnesses spent much of their testimony relating stories of Muslim Americans being subject to harassment because of their religion, which they said illustrated a disturbing trend of growing bigotry.
Khera said employment discrimination complaints are at an all-time high, with Muslim bias-based complaints comprising 25 percent of those received by the Equal Employment Opportunity Commission from 2008 to 2009. Additionally, she said, opposition to mosque construction is on the rise and "getting uglier," while the Muslim community is "more concerned than ever" about school bullying.
Muslim Advocates and other groups also provided recommendations for ways lawmakers could curb anti-Muslim discrimintation. For instance, Muslim Advocates urged Congress to explore amending Title VI of the Civil Rights Act of 1964 to include religion as a protected class. The group also urged the administration, particularly the Education Department, to boost bullying prevention resources and enforcement.
Thanks for reading CBS NEWS.
Create your free account or log in
for more features.