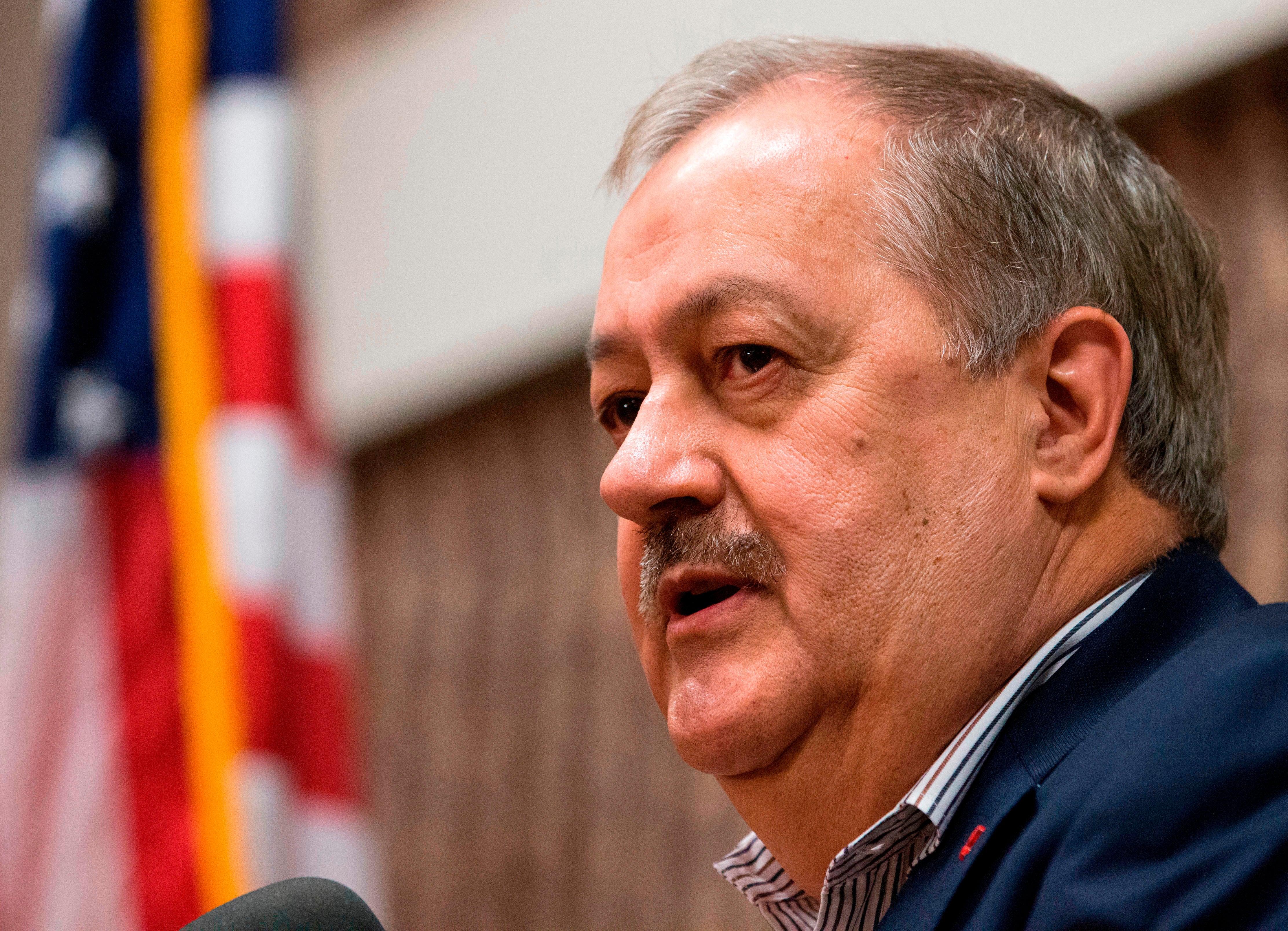 GOP Senate hopeful defends ad calling McConnell "Cocaine Mitch"
West Virginia Republican Senate hopeful Don Blankenship is defending an ad his campaign released Monday that referred to GOP Senate Majority Leader Mitch McConnell as "Cocaine Mitch."
"One of my goals as U.S. senator will be to ditch 'Cocaine Mitch.' When you're voting for me, you're voting for the sake of the kids," Blankenship says at the end of the ad, which appears to have been taken down before going up again on Tuesday.
This isn't the first time Blankenship has taken aim at McConnell. In a recent interview with Politico, the former coal baron claimed that McConnell "has a lot of connections with China" and said that his wife, Transportation Secretary Elaine Chao, is "from China." Chao was born in Taiwan and moved to the U.S. as a child.
In a statement seeking to explain the ad, Blankenship said "McConnell and his family have extensive ties to China" and that his father-in-law "owns a large Chinese shipping company." Blankenship says the company "was implicated recently in smuggling cocaine from Colombia to Europe, hidden aboard a company ship carrying foreign coal was $7 million dollars of cocaine and that is why we've deemed him 'Cocaine Mitch.'"
Here's the ad:
The statement goes on to say that a new book from conservative author Peter Schweitzer "examines how career politician Mitch McConnell used his elected influence and his wife's family's policies to get rich while regular Americans lost a trade war. A trade war that has cost millions their jobs and therefore created idleness and despair, which as we know leads to illegal drug use including cocaine."
The statement then says cocaine "overdose deaths in the United States are rising rapidly as a result." The statement links to a 2014 report in The Nation, a progressive magazine, which says that shipping vessel owned by Chao's family was found containing roughly 90 pounds of cocaine by Columbian authorities.
McConnell's office referred a request for comment to the National Republican Senate Committee (NRSC). The NRSC did not immediately return a request for comment.
Blankenship spent a year in prison after he was found guilty of violating mine safety rules in the wake of the Upper Big Branch Mine disaster, which killed 29 miners in 2010, the biggest coal mine disaster in the U.S. in 40 years. He mentions the mine disaster at the beginning of his ad: "Politicians are running a lot of crazy ads. They blew up the coal mine and then put me in prison," he says, facing the camera. "Now they're running ads saying the coal mine blew up, and I went to prison. There's no surprise there."
Establishment Republicans are worried that Blankenship could win next week's GOP Senate primary against two more mainstream candidates, which they fear could cost them a winnable race against vulnerable Democratic incumbent Sen. Joe Manchin.
A new ad from Mountain Families PAC, which is affiliated with establishment Republicans, blasts "convicted criminal Don Blankenship." Meanwhile, the West Virginia Chamber of Commerce recently endorsed Rep. Evan Jenkins, one of Blankenship's opponents in the primary.
Thanks for reading CBS NEWS.
Create your free account or log in
for more features.