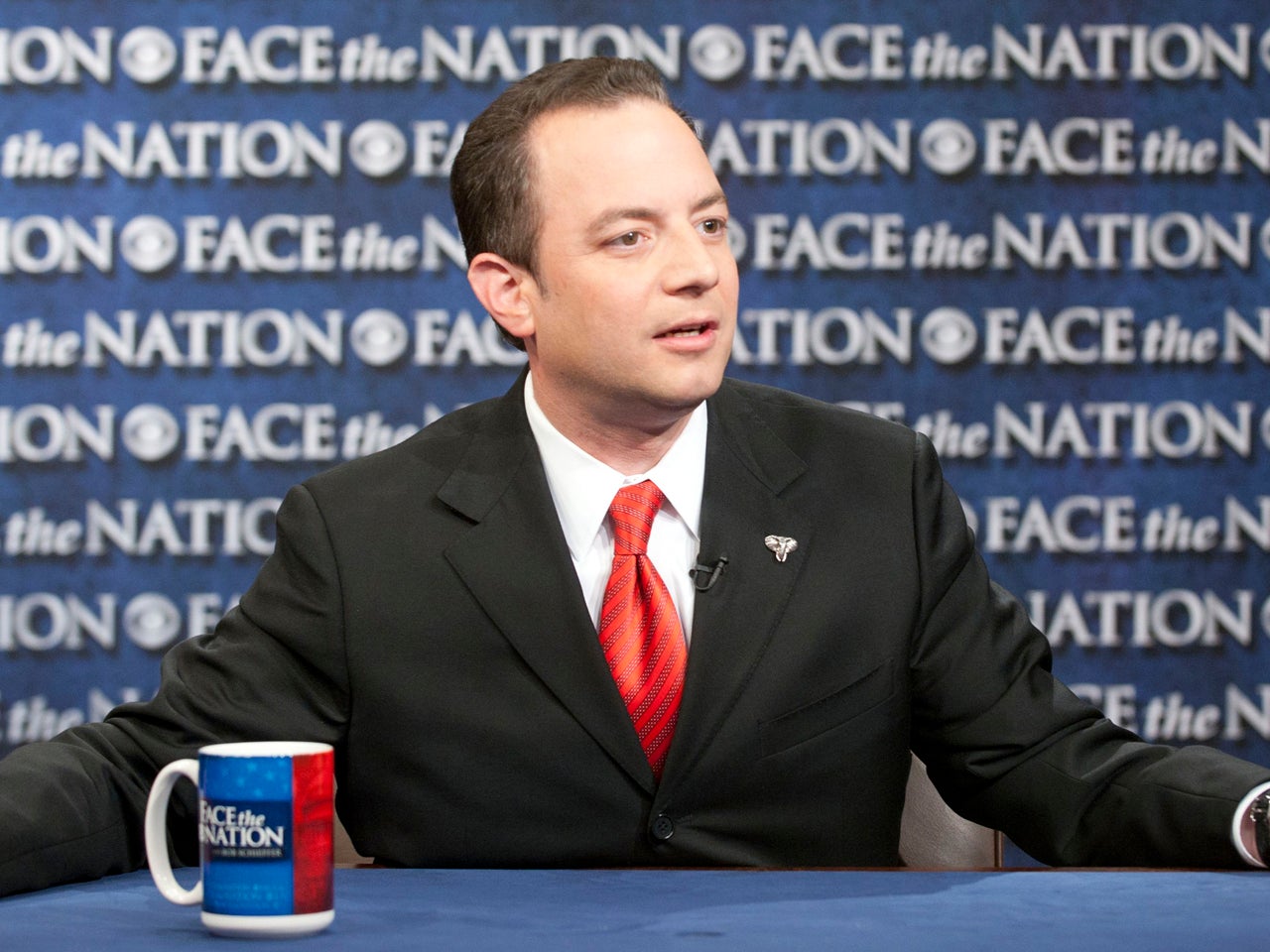 GOP rolls out strategy to woo Hispanic voters
Just weeks away from Florida's January 31 Republican primary, the GOP has launched a campaign to woo the Latino vote - both nationally and in the crucial battleground state.
In a Monday conference call, Republican National Committee (RNC) chair Reince Priebus announced the appointment of a new Hispanic outreach director and outlined the committee's aggressive strategy to win over Latinos in the 2012 election.
"The Republican party believes that it's crucial to involve Latinos at every level," Priebus told reporters, adding that the GOP is "absolutely dedicated to engaging the Latino community at a time when the Hispanic unemployment rate is at 11 percent."
According to Priebus and Bettina Inclan, the new outreach director, the RNC strategy will be a "two-phase program" aimed at connecting with Hispanic voters on both a national level and in crucial battleground states like Florida. As part of that strategy, the RNC today unveiled RNC Latino Twitter and Tumblr accounts, which aim to provide bilingual content to Hispanics nationwide.

"Through these platforms it's our hope that Latinos across the nation will be able to partake in the conversation like never before," Priebus said.
Republicans are hoping to capitalize on recent poll numbers showing a dip in President Obama's approval ratings among Latinos, ostensibly on the grounds that they can appeal to a demographic they argue is becoming increasingly disillusioned with the Obama administration.
The RNC cites a Gallup poll, conducted from Dec. 26-Jan. 1, which puts Mr. Obama's approval rating among Hispanics at 46 percent. A more recent Gallup poll, however, conducted between Jan. 2-Jan. 8, shows the president with 55 percent Hispanic approval. (According to Gallup, the weekly Hispanic estimates have a fairly large margin of error due to sample size. One Gallup expert pointed to Mr. Obama's December approval rating of 51 percent as the more accurate representation.)
Regardless, Mr. Obama has seen much higher support from Latino voters: A 2009 Gallup poll shows him with 82 percent approval in the Hispanic community.
"While it is no secret Latino voters are a critical coalition for Democrat electoral success, this year Democrats, and especially President Obama, cannot take their support for granted," wrote RNC Political Director Rick Wiley in a Wednesday memo. "Like all voters, Latinos aren't satisfied with the direction of our country, and nor are they enamored with the job the president is doing."
Even while Mr. Obama's support among Latinos has declined since his election, Republicans face hurdles in 2012 when appealing to voters within the Hispanic community due to their positions on several issues - particularly immigration.
Polls suggest that Hispanics overwhelmingly support providing a path to citizenship for illegal immigrants if they are employed, pass background checks and pay a fine. A 2010 survey by the Pew Hispanic Center put the figure at 86 percent within the Latino community. According to an October 2011 Fox News survey, 63 percent of voters overall also support a path to citizenship.

That doesn't square well with the positions of the Republican presidential candidates, most of whom have taken a hard line on immigration.
Mitt Romney, who is looking more and more like the party's presumptive nominee, supports building a fence along the U.S.-Mexico border and opposes a path to citizenship for illegal immigrants already here. He has said he would veto the DREAM Act, which would allow children brought to the U.S. illegally to earn citizenship by taking a number of steps - including the completion of college or serving two years in the military.
According to a November Pew Hispanic Center survey, 91 percent of Latinos support the DREAM Act.
When asked about the potential conflict between Republicans and Hispanics on the issue of immigration, Priebus suggested that Republicans would be more motivated by economic concerns in the 2012 cycle than questions about immigration reform.
"Immigration is important. We need to address it, we need to talk about it," he said. But, he added, "the number one issue for Latinos in this country is the economy."
Whether that is true remains to be seen. According to the Pew survey, 50 percent of registered Hispanic voters said the top issue for Latinos in 2012 is jobs, while 33 percent cited immigration. But in a November poll by Latino Decisions/Univision, 46 percent of Hispanics cite immigration and passage of the DREAM Act as the most important Latino-related issues for Congress and Mr. Obama to address. Thirty-five percent for respondents cited creating jobs, addressing unemployment, and fixing the economy as the most important issue.
Both parties view the Hispanic vote as crucial to success in 2012.
According to the National Association of Latino Elected and Appointed Officials (NALEO) Educational Fund, a record number 12.2 million Latinos - 8.7 percent of the electorate - will vote in the 2012 election. That figure marks a 26 percent increase from 2008. In Florida, the increase is even more significant: The state is expected to see a 34.5 percent increase in Latino turnout in 2012, which is projected to be 18.3 percent of the electorate.
"Republicans will compete in every Latino community this year," Wiley wrote in his memo.
The Florida Latino community is home to a large Cuban-American population, which tends to be more conservative than other Latino groups. Romney, for one, is already making a play for their votes.
The candidate on Wednesday released a new Spanish-language television ad in Florida, called "Nosotros" ("Us," in English), which features Romney's son Craig touting, in Spanish, his father's belief that America is a place where "everything is possible."
The former Massachusetts governor also has the backing of several prominent Republican Latinos, including Reps. Ileana Ros Lehtinen (R-Fla.), Mario Diaz-Balart (R-Fla.) and former Rep. Lincoln Diaz-Balart (R-Fla.).
On Wednesday, Priebus assured reporters that Republicans would be there for Hispanics who had become dissatisfied with the Obama administration.
'The Latino community is just tired of the broken promises and the empty rhetoric," he said. "For all the hype and all the hyperbole you'll hear from the Democratic National Committee and the president, he's losing in the Hispanic community."
Thanks for reading CBS NEWS.
Create your free account or log in
for more features.