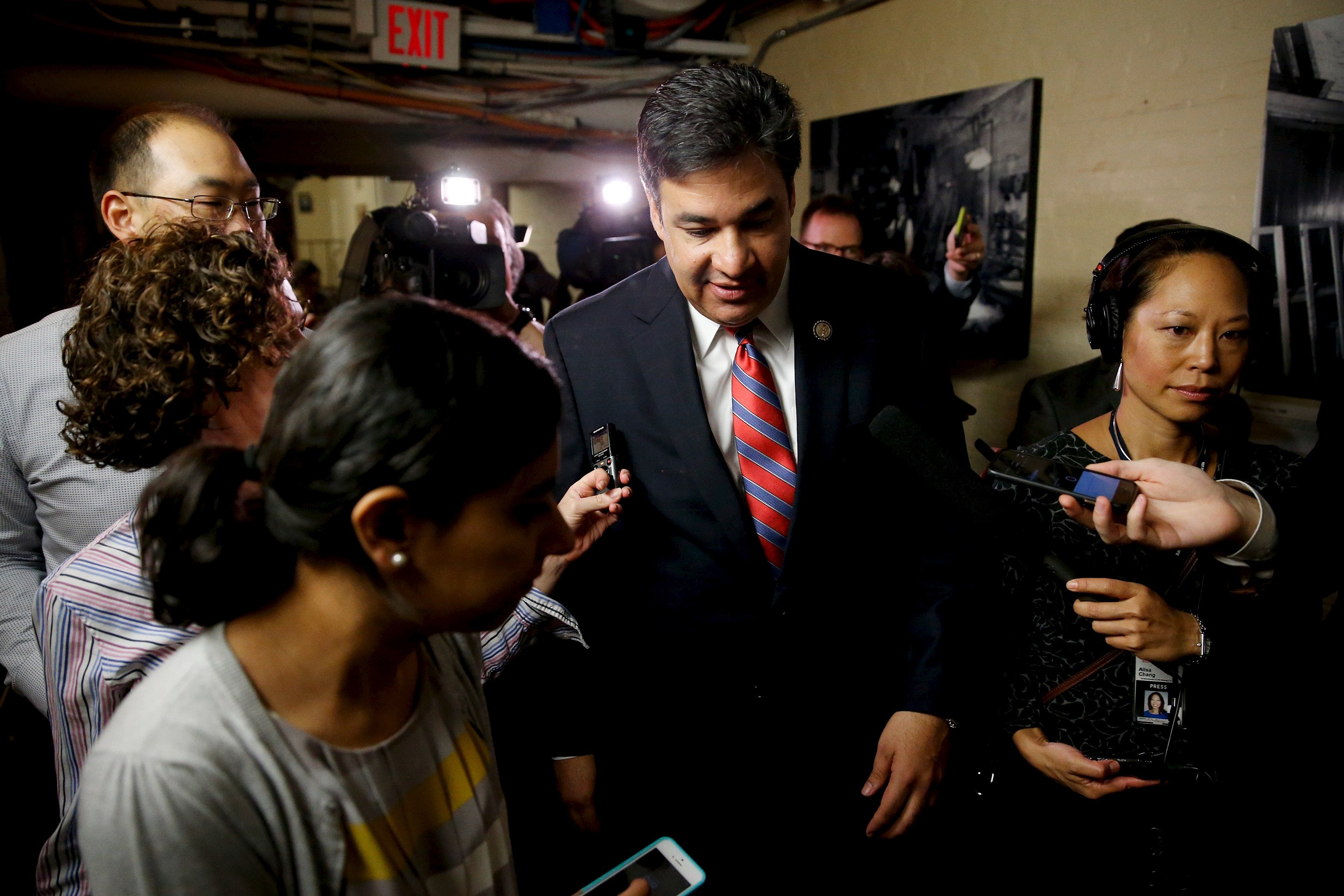 GOP congressman: "Nobody dies because they don't have access to health care"
Idaho Republican Rep. Raul Labrador sparked outrage from his audience and online after saying "nobody dies" for lack of health care access in a town hall Friday night at Lewis-Clark State College in Lewiston, Idaho.
Labrador made the comments the day after the U.S. House passed a GOP-led health care bill repealing and replacing chunks of Obamacare. Labrador, a member of the conservative House Freedom Caucus, was responding to an audience member who expressed concern about how the bill would affect Medicaid recipients.
"You are mandating people on Medicaid accept dying. You are making a mandate that will kill people," the audience member said, before being drowned out by Labrador's response.
"No one wants anybody to die," Labrador said. "You know, that line is so indefensible. Nobody dies because they don't have access to health care."
The line immediately drew audible outrage from the crowd, as well as ire from social media users.
Labrador was similarly booed for a comment he made last month that health care isn't a "basic human right."
Former Republican presidential candidate Mitt Romney was fiercely criticized for a similar comment he made in 2012.
"We don't have people that become ill, who die in their apartment because they don't have insurance," the former Massachusetts governor told editors of the Columbus Dispatch.
It's unclear how many people would lose health insurance under the current version of GOP plan, which has yet to be scored by the Congressional Budget Office.
A 2009 study published by the American Journal of Public Health before Obamacare became law, said 45,000 people die annually from lack of health insurance.
Thanks for reading CBS NEWS.
Create your free account or log in
for more features.