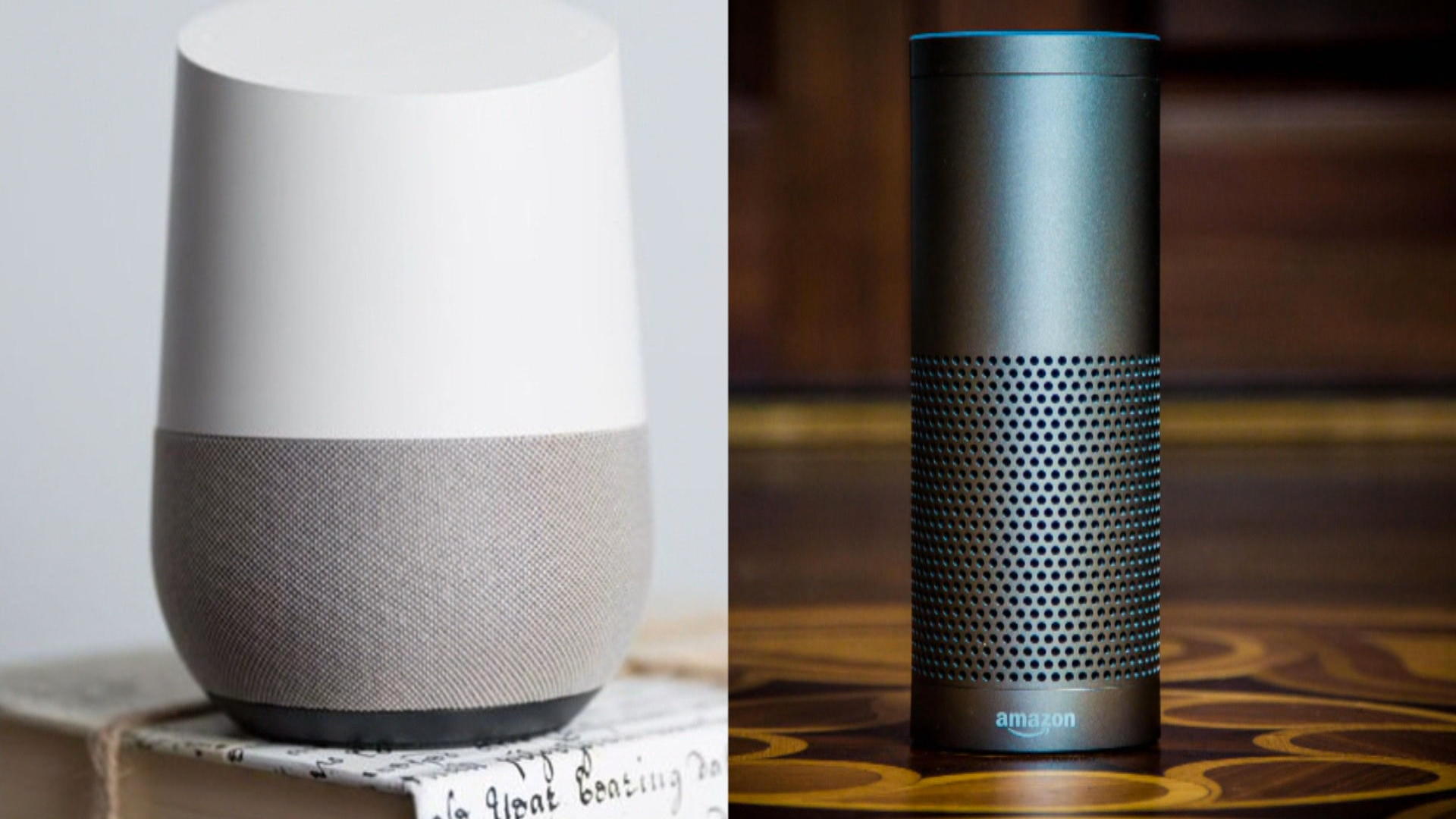 Are Google Home and Amazon Echo listening more than you realize?
Digital assistants from Amazon and Google are listening – possibly even when you think they aren't, according to a consumer watchdog organization. It studied patent filings from both companies and found Alexa and her high-tech counterpart Google Home could start recording more information than you realize they are.
Elizabeth Saldebar has been relying on her Amazon Echo ever since she got one as a Christmas gift last year.
"Did you have any concerns when you first got it?" CBS News correspondent Jamie Yuccas asked.
"Well, you know, I actually never really thought about it," Saldebar responded.
Google and Amazon, the leading companies that make these devices, say they only record your voice when you activate them with so-called "wake words." Those recordings are then transmitted back to Amazon and Google servers, where the questions are analyzed and answered. While they might work that way for now, some are worried that could change in the near future.
"They're there to track you, to surveil you and to sell you," Consumer Watchdog President Jamie Court said. His advocacy group studied dozens of patent applications for possible future advances in Google and Amazon's smart home technology.
"What these patents describe is that they're always watching, they're always listening," Court said.

One Amazon patent shows the company could instruct the Echo device to listen for designated trigger words, like a discussion of vacation destinations. It could then transcribe that conversation and use it to try to sell the device's user a related product.
"I just think that it's concerning that they would be able to have access to my private life," Saldebar said.
A spokesperson for Amazon told "CBS This Morning," "We do not use customers' voice recordings for targeted advertising. ... Patents take multiple years to receive and do not necessarily reflect current developments to products and services." A Google representative told us, "Consumer Watchdog's claims are unfounded."
But the claims do point out how little some consumers know about the digital gadgets in their homes.
"It almost feels a little bit like Big Brother-ish," Saldebar said.

Thanks for reading CBS NEWS.
Create your free account or log in
for more features.