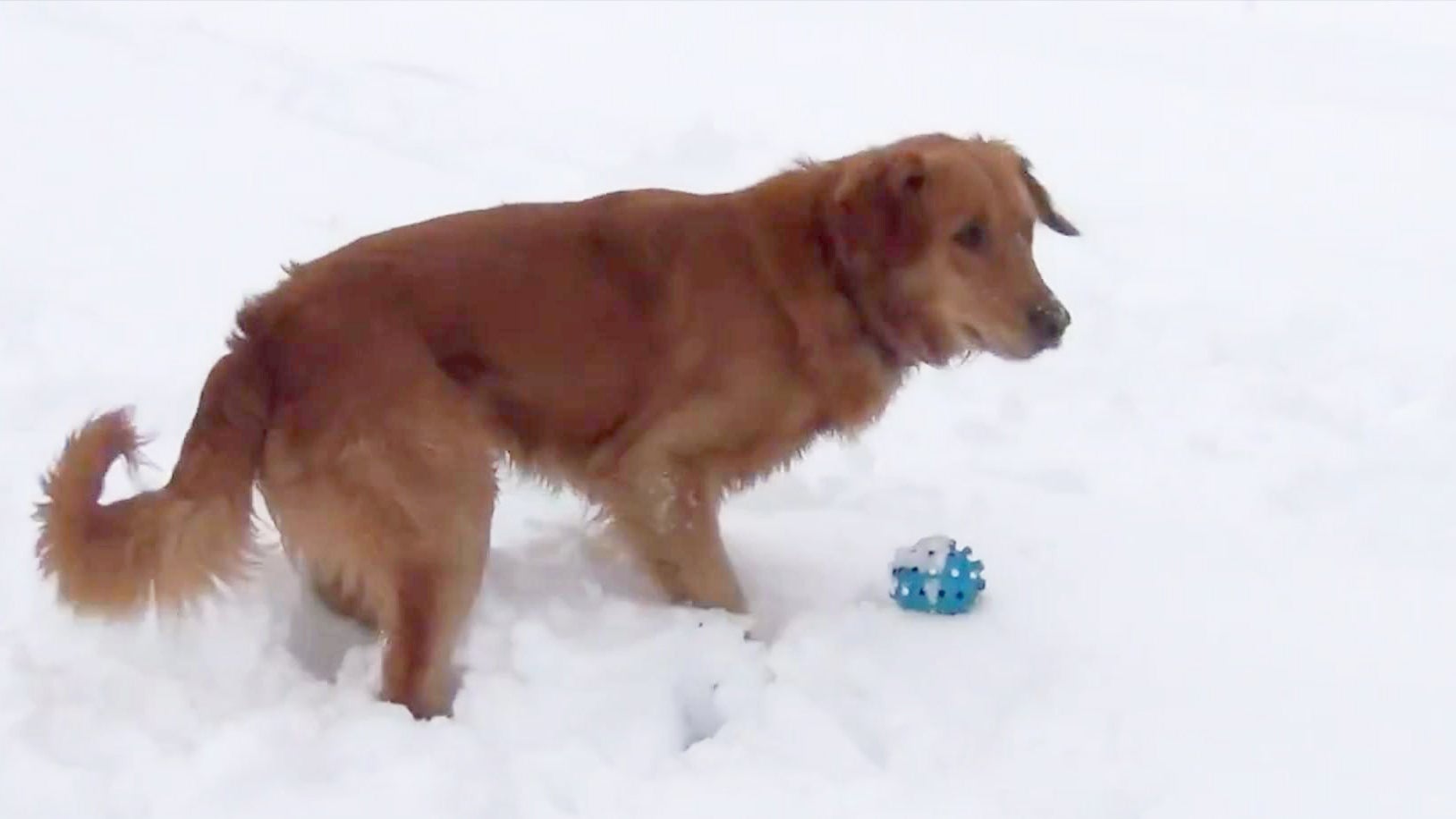 Golden retriever gets confused by his squeaky toy, this week on The Feed!
This week's most popular viral videos include the reason why Chihuahuas should stay out of the snow, a dog confused by his squeaky toy, jumping on a frozen trampoline, how to covertly steal pizza, a lighthearted limbo prank and ringing in the new year with ping pong balls and mouse traps.
First up, Nic and Pancho shared this video that shows why Chihuahuas should probably stick to warmer climates.
Walter, the golden retriever, loves playing with his squeaky toy. But, it confuses him. As this video from walter santi shows, every time the toy makes a noise, the poor dog has no idea where it's coming from.
It gets pretty cold in Minnesota. So cold, that nziegler has an entire video series dedicated to it. In fact, it's cold enough freeze a trampoline and have a lot of fun breaking the ice.
YouTube user DaveHax is back with another helpful tip -- how to steal pizza without anyone noticing. A few clever cuts and you can snag a slice without raising an eyebrow.
Pranks have a tendency to be mean-spirited. So, it's nice to see one like this -- lighthearted and hilarious. Karl Johan of NRK Humor leads people to believe they're taking part in a blindfolded limbo competition. But, as soon as they're signaled to start, the pranksters run away.
And, Pepsi Max created this video to ring in the new year. An explosion of eye candy fills the screen when 2,015 ping pong balls and 2,014 mouse traps create a frenzied chain reaction.
Thanks for reading CBS NEWS.
Create your free account or log in
for more features.