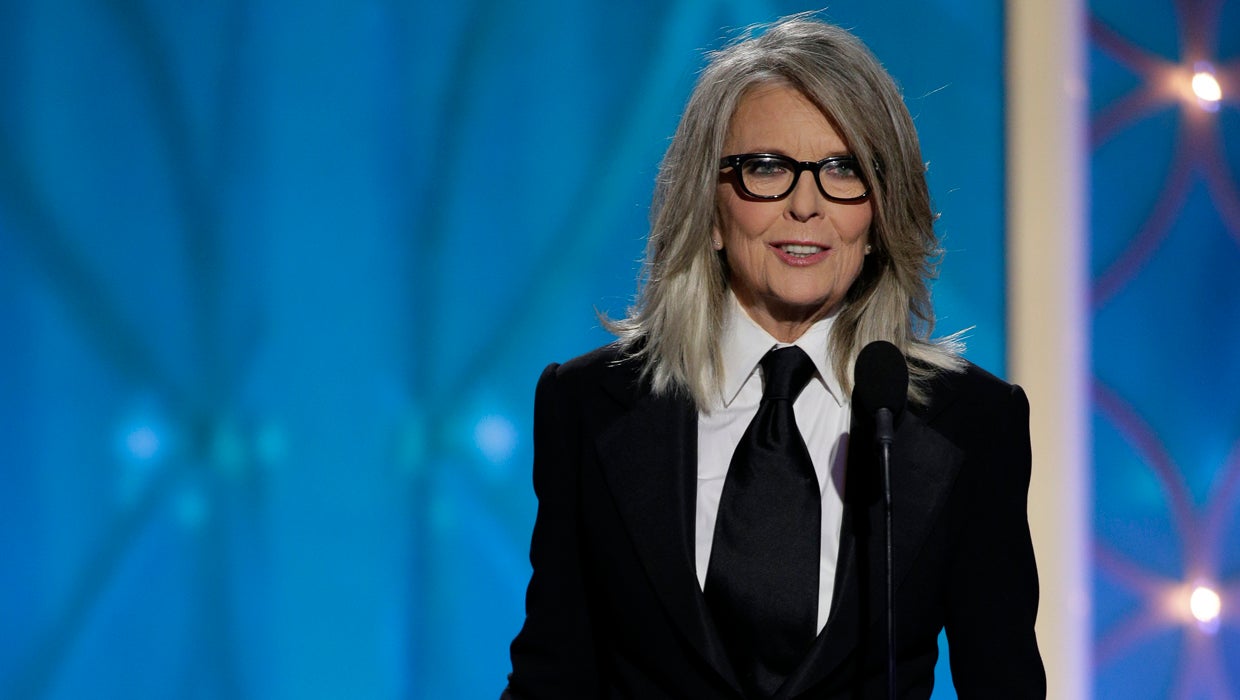 Golden Globes 2014: Diane Keaton accepts Woody Allen's Cecil B. DeMille Award
The Golden Globes honored Woody Allen on Sunday -- minus Woody Allen.
Allen wasn't on hand to accept his Cecil B. DeMille award, presented to him for more than four decades of writing, producing and directing film, but actress Diane Keaton was there to accept it on his behalf. Keaton played the starring role in "Annie Hall," one of Allen's best known movies.
Emma Stone, who stars in Allen's upcoming film, "Magic in the Moonlight," also took part in the tribute.
Keaton noted that women loved to be cast in Allen's movies, because "Woody's women can't be compartmentalized."
"It's kind of hard for me to wrap my mind around the fact that 179 of the world's most captivating actresses have appeared in Woody Allen's films," she said. "And there's a reason for this. And the reason is, they wanted to. They wanted to because Woody's women can't be compartmentalized. They struggle, they love, they fall apart, they dominate, they're flawed. They are, in fact, the hallmark of Woody's work. But what's even more remarkable is absolutely nothing links these unforgettable characters from the fact that they came from the mind of Woody Allen."

Rather than live on in the hearts of his fellow man, Keaton said Allen once said that "I would rather live in my apartment."

"Woody's films have been changing the way we think about life, love and the pursuit of neuroses forever," she said.

She finished her tribute to Allen by singing an a capella version of the Girl Scouts song, "Make New Friends."

One
Golden Globes viewer, actress Mia Farrow, was unimpressed. Farrow and Allen had a 12-year relationship but split in 1992, when she discovered the director was having an affair with her adopted daughter from another marriage, Soon-Yi Previn, now Allen's wife.

When the Allen tribute began, Farrow tweeted: "Time to grab some ice cream & switch over to 'Girls'" on HBO. Her son, Ronan Farrow, also took to Twitter to weigh in on the tribute.
Thanks for reading CBS NEWS.
Create your free account or log in
for more features.