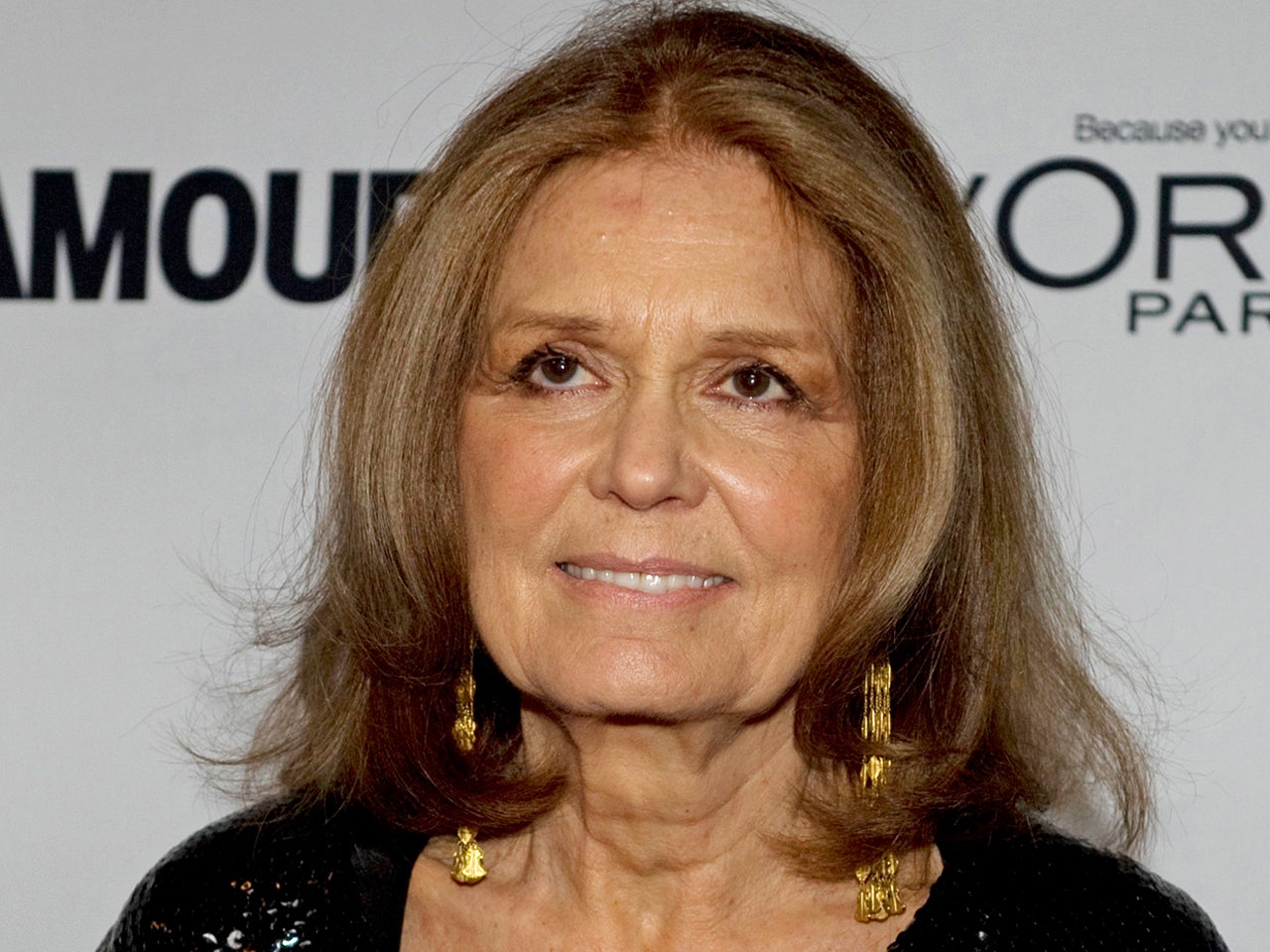 Gloria Steinem walks back slam of young women supporting Bernie Sanders
Feminist icon and Hillary Clinton-backer Gloria Steinem is claiming she "misspoke" during a recent television interview last week, where she implied young women were supporting Bernie Sanders because "the boys are with Bernie."
"In a case of talk-show Interruptus, I misspoke on the Bill Maher show recently, and apologize for what's been misinterpreted as implying young women aren't serious in their politics," Steinem said in a Facebook post Sunday.
On Friday, Steinem, a leader of the feminist movement, explained to talk show host Bill Maher why she believed young women were not turning out to vote for Hillary Clinton. She suggested that women became more "radical" as they became older because "they lose power as they age."
Younger women, however, presented a contrast.
Of females in that age group, Steinem said, "When you're young, you're thinking, 'Where are the boys? The boys are with Bernie.'"
"Oh," Maher replied. "Now if I said that, 'They're for Bernie because that's where the boys are,' you'd swat me."
But Steinem laughed it off. "How well do you know me?" she asked.
In her Sunday social media post, Steinem apologized for the exchange with Maher.
"What I had just said on the same show was the opposite: young women are active, mad as hell about what's happening to them, graduating in debt, but averaging a million dollars less over their lifetimes to pay it back," she said. "Whether they gravitate to Bernie or Hillary, young women are activist and feminist in greater numbers than ever before."
Steinem wasn't the only prominent female figure to knock Sanders over the weekend.
First female Secretary of State Madeleine Albright also took a swipe at the Vermont senator while campaigning for Clinton in New Hampshire.
"We can tell our story of how we climbed the ladder, and a lot of you younger women think it's done. It's not done," Ms. Albright said, seemingly scolding women who supported Sanders over Clinton. "There's a special place in hell for women who don't help each other!"
Later, the former secretary of state told NBC News in an interview that she was concerned with Sanders' "lack of knowledge" on foreign policy issues.
"I have never seen such a complicated international situation, and we can't afford learning on the job," Albright said.
Thanks for reading CBS NEWS.
Create your free account or log in
for more features.