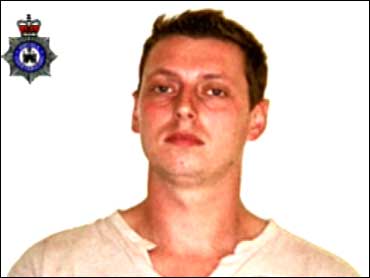 Global Pedophile Ring Busted
Police smashed a global Internet pedophile ring, rescuing 31 children and rounding up more than 700 suspects worldwide, British authorities said Monday.
Some 200 suspects are based in the United Kingdom, the Child Exploitation and Online Protection center (CEOP) said. The ring was traced to an Internet chat room called "Kids the Light of Our Lives" that featured images of children being subjected to horrific sexual abuse - including streaming live videos of the abuse.
The British officials who announced the bust said 31 children, some of them as young as a few months, had been rescued from sexual exploitation by the operation. More than 15 of the children were in Britain.
"Today's verdict serves as a powerful warning to those using the Internet to facilitate the sexual exploitation of children," Jim Gamble, the agency's chief executive told a news conference.
Authorities said they used surveillance tactics normally used against terrorism suspects and drug traffickers to infiltrate the pedophile ring at its highest level.
The investigation involves agencies from 35 countries and lasted 10 months. Officials did not immediately provide a full breakdown of which countries were involved, but identified Canada, Australia and the United States as British officers' main partners in the investigation.
The host of the Web site, Timothy David Martyn Cox, 27, of Buxhall, England, who used the online identity "Son of God," admitted to nine counts of possessing and distributing indecent images, authorities said. Cox was given an indeterminate jail sentence Monday at Ipswich Crown Court, in eastern England.
The trail leading to Cox started in Canada with the arrest of 24 pedophiles, reports CBS News correspondent Elizabeth Palmer. Police followed links from there to another ring in Tennessee and eventually to the apparent global ringmaster in Britain.
After his arrest in September, authorities were able to infiltrate the chat room and collect evidence on the other members.
The bust was announced by CEOP, but the crackdown was carried out under the auspices of an international law-enforcement cooperative known as the Virtual Global Taskforce, or VGT.
According to the VGT Web site, it is made up of Britain's CEOP (which also chairs the organization), the U.S. Department of Homeland Security, Interpol, the Australian High Tech Crime Center, and the Royal Canadian Mounted Police. Other countries' law enforcement agencies frequently work with the core members listed above.
The group's mission, according to the Web site, is to deliver "low-cost, high-impact initiatives that prevent and deter pedophiles from exploiting children online."
Toronto police said they had arrested 10 people since March 2006.
Details of involvement in the crackdown by U.S. agencies were yet to be made public. CEOP told CBS News that any role played by U.S. authorities would have to be confirmed by the Department of Homeland Security.
Officers posed as contributors and even pretended to be Cox during the investigation, running the chat room for 10 days. At no point did officers distribute illegal images.
Forensic teams examining Cox's computer found 75,960 indecent and explicit images in addition to evidence that he had supplied 11,491 images to other site users.
A man described as Cox's lieutenant, Gordon Mackintosh, tried to resurrect the chat room in January. Authorities in Britain, Canada, Australia and the U.S. again infiltrated the operation. Upon his arrest, they assumed Mackintosh's identify online and ran the chat room for three days while collecting information on offenders who traded images in the chat room.
Mackintosh, 33, pleaded guilty to 27 charges of making, possessing and distributing indecent images and videos. He is awaiting sentencing.
In February, authorities in Austria announced an even larger child pornography bust; claiming 2,360 suspects from 77 countries who paid to view videos depicting young children being sexually abused.
The FBI was investigating about 600 suspects in the United States as part of its joint role in the Austria bust.
Thanks for reading CBS NEWS.
Create your free account or log in
for more features.