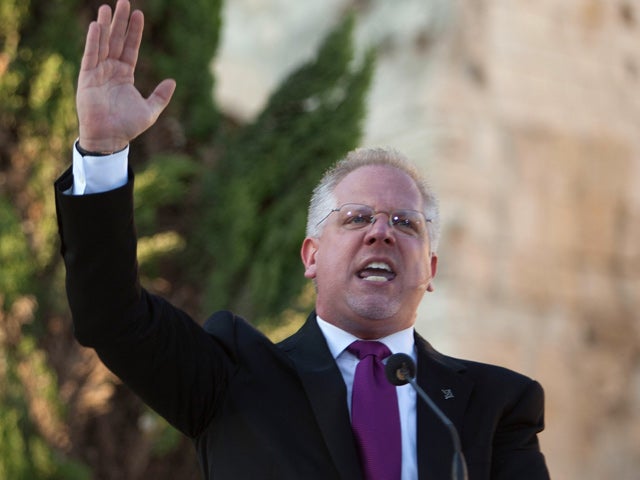 Glenn Beck calls for unity between Christian conservatives, Mormons
(CBS News) At the Faith and Freedom Conference, a gathering of religious conservatives in Washington, D.C., media personality Glenn Beck attempted on Friday to displace fears that Christian conservatives might have about supporting a Mormon for president.

Beck, who is a member of the LDS church, did not specifically mention presumptive Republican nominee Mitt Romney, but said it is absurd that "we can't stand together because you don't go to my church and I don't go to your church."

Evangelical Christians have had reservations about Romney's faith and his wobbly policies on abortion. Tony Perkins, head of the Family Research Council recently discussed his tepid support of Romney, telling Hotsheet, "I've got to feel comfortable with him."


Beck said Christians must put their differences aside and unite "on the things we can unite on."

However, Beck, who just signed a 5-year, $100 million contract for his radio program, added that Christians "can't be against something. I am not against Barack Obama," Beck said, adding that they need to be "for something much, much bigger."

Beck continued, talking about the "coming insurrection," which he said is evident in the Occupy Wall Street movement and the protests in Greece. He criticized those movements as being about "get 'em", getting the "rich people," or whoever the latest target is, Beck said.

He concluded his speech with tears as he talked about the "gray period" the country is in and the need to "give your children opportunity" just as his mother "was a force for good despite the odds."
Thanks for reading CBS NEWS.
Create your free account or log in
for more features.