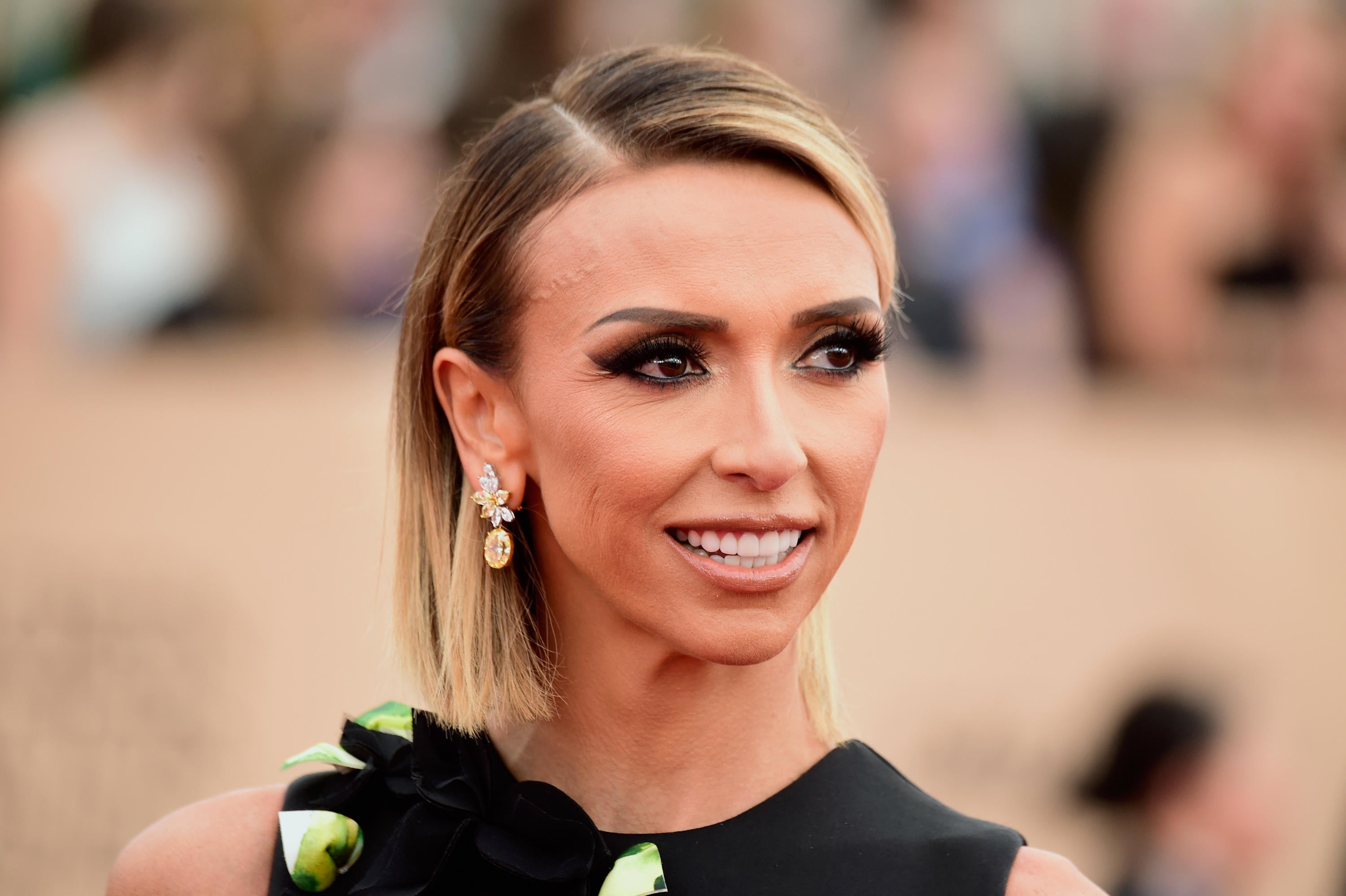 Giuliana Rancic on fashion, family and Donald Trump
Giuliana Rancic has long held court on red carpets, offering commentary for E! in addition to her work on "E! News," where she was a full-time anchor until August 2015.
Since departing from her full-time gig at the network, the TV personality has been busy with her own clothing collection, wine brand and her role as a mother and wife.
Rancic shared some of her tips on how to get red carpet ready during a recent event hosted by Cottonelle earlier this month. CBS News caught up with her after the event wrapped up.
You now have your own clothing line. Did you always want to pursue that? How did that come about?
I have always loved fashion and it's always been a part of my life. My family came to America when I was a little girl and my father was a tailor while in Naples, Italy. He still makes these beautiful custom suits for men and pantsuits for women at 78 years old; it's incredible. So growing up and watching my dad create these beautiful and gorgeous Italian designs was just amazing. I never in my wildest dreams, though, thought I'd design my own clothing.
The best part about having a clothing line with HSN is you can get your clothes to a lot of women. So many women enjoy the clothes and it's a price point many women can afford. I'm all about that; I'm approachable and social and I like to talk and want people to enjoy whatever they want. My line comes in great sizes and it's affordable and it's just been a real thrill to design this collection.
You also have your own wine. Do you have plans to venture into another industry?
You know, I do, but nothing is concrete. I am just very realistic about things and never put something out there before it's real. I'm the type of person that once I see it on the shelf, I then know that it's real. It's still probably a little far out but there are a couple things that I am looking at right now. My husband has a novel coming out, so I think I'll go around with him to a few cities in the meantime.
You and your husband just celebrated your son Duke's fourth birthday. The three of you seem to be really close.
Yeah, little Duke is not so little anymore. He just turned four and is in his second year of preschool. I had to cut Fashion Week short because I didn't want to miss his first day. He is just incredible, so funny and interesting. It's interesting because you can go out with your girlfriends from high school and laugh until your eyes tear up. My husband and I laugh together but there is something about your child making you laugh -- it is a different type of happiness and laughter that you feel. It's a deeper laugh with Duke and he's been making me laugh a lot lately. He is a character and a doll, and I want to be around him all the time.
You also made the move from L.A. to Chicago, how has being in a new city affected your family?
I had the daily job for 15 years while I was in L.A. and I wanted to move to Chicago for awhile and I felt there was no better time. I am still a part of the "E! News" family -- I just signed on for a few more years doing "Fashion Police" and red carpet shows, it's been a wonderful home for me.
I owe a lot to "E!" They helped me realize my goals and dreams. I don't forget where I came from or who helped me. The fact I was able to pull back from the daily job, still do other things and work in Chicago is an incredible thing. I get to spend time with my family and also keep doing what I love for my career, which is great.
Your husband Bill had a close relationship with Donald Trump after he won "Celebrity Apprentice" years ago. What's been both of your reactions to this election given your husband's relationship with Trump?
My husband never forgets where he came from. Neither of us forgets where we came from or the people who helped us out. We always say if it wasn't for Trump, we wouldn't be together. I met my husband because he won "Celebrity Apprentice." He was doing charity work for Boys and Girls Club and we met and were engaged eight months later.
So Bill is always thankful for that opportunity and that's what I love about him is he never forgets. I think that is a great trait of Bill's is that he is just an incredibly loyal person. He never turns his back on people who have been his friends or who have helped him out. Unfortunately, we don't see that a lot.
Thanks for reading CBS NEWS.
Create your free account or log in
for more features.