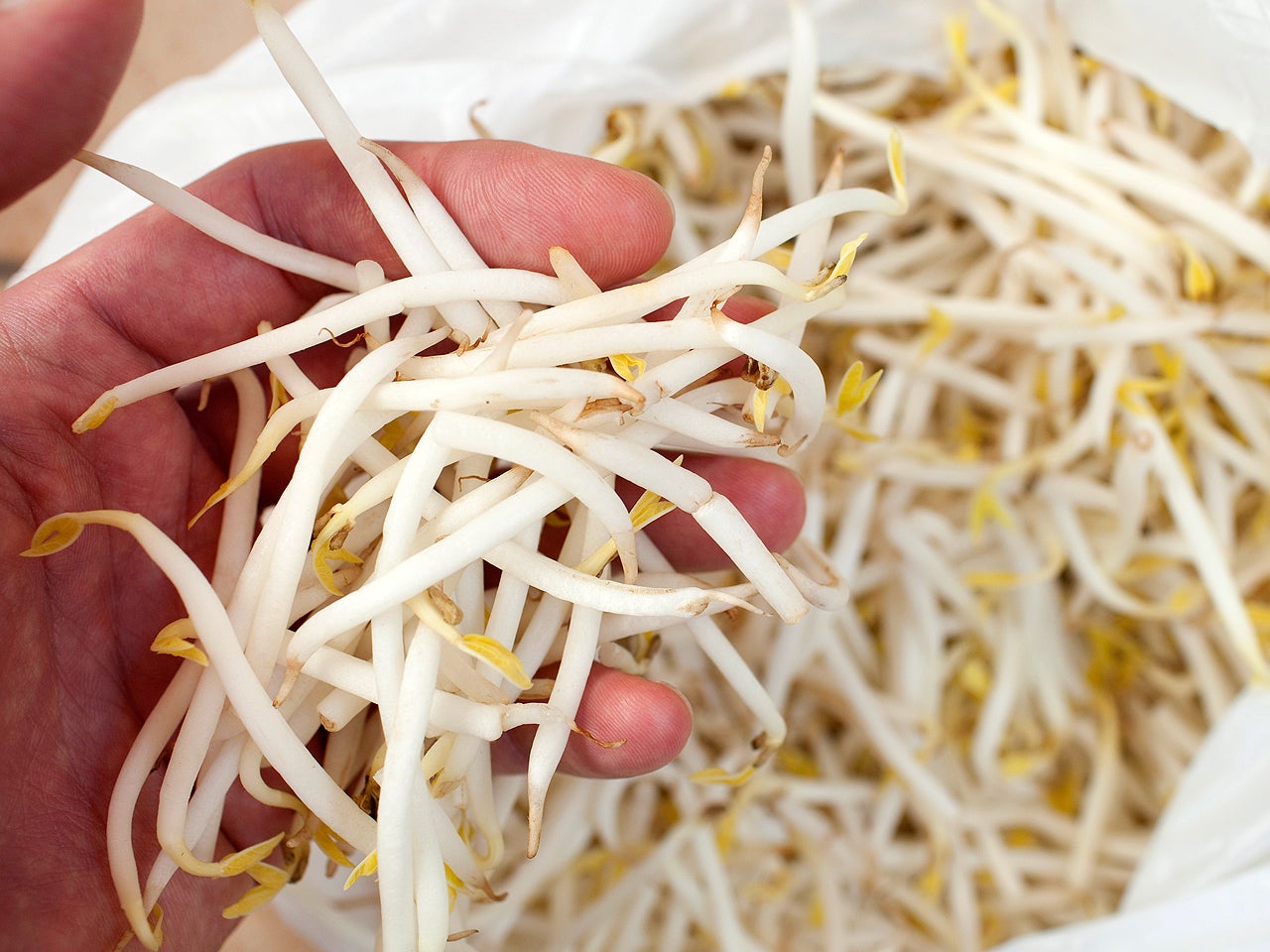 Germany: E. coli definitely came from sprouts
The head of Germany's national disease control center said Friday investigators have determined locally-grown vegetable sprouts are the cause of the European E. coli outbreak that has killed 29 and sickened nearly 3,000.

Robert Koch Institute's president, Reinhard Burger told reporters that even though no tests of the sprouts from a farm in Lower Saxony had come back positive, the epidemiological investigation of the pattern of the outbreak had produced enough evidence to draw the conclusion. "It is the sprouts," Burger said. Burger said the institute was lifting its warning against eating cucumbers, tomatoes and lettuce but keeping the warning in place for the sprouts.

German officials accused Spanish cucumbers of being the culprit last week but had to retract when the cucumbers had a different strain of E. coli. On Sunday, they blamed German sprouts, only to backtrack a day later when initial tests were negative.

Lapses in German E. coli probe stun experts
E. coli investigation "has been a disaster"

Experts say the outbreak could have been spotted sooner with better medical detection and immediate interviews with patients about what they ate.

Other experts were even more critical of the German investigation.

"If you gave us 200 cases and 5 days, we should be able to solve this outbreak," said Michael Osterholm, director of the Center for Infectious Disease Research and Policy at the University of Minnesota, whose team has contained numerous food-borne outbreaks in the United States.

Osterholm described the German effort as "erratic" and "a disaster" and said officials should have done more detailed patient interviews as soon as the epidemic began. He also disputed the idea it might be impossible to find the outbreak's source.

"To say we may never solve this is just an excuse for an ongoing bad investigation," he said. "This is like a cold murder case where you go back and re-examine the evidence."

Even German lawmakers have slammed the government's chaotic response to the outbreak, criticizing the confusing announcements and retractions.

Christine Clauss, Saxony's state health minister and a member of Chancellor Angela Merkel's own governing party, said states were initially conducting their own investigations into the outbreak.

"It would be especially important to cooperate more closely and in a more centralized way in situations with a nationwide germ," she told the daily newspaper Leipziger Volkszeitung.

Karl Lauterbach, a doctor who serves as the health expert for the opposition Social Democrats, has repeatedly urged the government to set up a national crisis team to counter the lack of coordination and the leadership vacuum among the federal and state authorities responding to the crisis.

Paul Hunter, a professor of health protection at the University of East Anglia in England, said German investigators could have picked up the outbreak sooner if doctors regularly did lab tests on patients with diarrhea — a standard practice in Britain.

"They could miss an outbreak starting until people get quite sick with severe complications," he said.

Hunter said German doctors probably only realized how big the outbreak was when the number of patients with kidney failure spiked in mid-May.

On Tuesday, the EU health chief warned Germany against issuing any more premature — and inaccurate — conclusions about the source of contaminated food. EU health chief John Dalli told the EU parliament in Strasbourg that information must be scientifically sound and foolproof before it becomes public.

"It is crucial that national authorities do not rush to give information on the source of infection that is not proven by bacteriological analysis, as this spreads unjustified fears (among) the population all over Europe and creates problems for our food producers," Dalli said.

Tests are continuing on sprouts from an organic farm in northern Germany, but have so far come back negative. Rodier said that doesn't necessarily exonerate the vegetables.

"Just because tests are negative doesn't mean you can rule them out," he said. "The bacteria could have been in just one batch of contaminated food and by the time you collect specimens from the samples that are left, it could be gone."

Hunter said the outbreak could have devastating consequences for consumers' faith in food safety.

"The impression among many people may be that the German officials haven't got a clue what they're doing, even if that's far from the case," he said. "They just have not done a good job of explaining why their assessments keep changing and as a result, it may be a long time before many people eat cucumbers and sprouts again."

In Luxembourg, major vegetable producers Spain, Italy and France angrily demanded compensation Tuesday for farmers blindsided by huge losses in the E. coli outbreak. In response, EU Farm Commissioner Dacian Ciolos promised more than euro150 million ($219 million) in aid.

European farmers say they are losing up to 417 million euros ($611 million) a week.

Germany's national disease control center, the Robert Koch Institute, on Tuesday raised the number deaths to 24 — 23 in Germany and one in Sweden — and the number of infections in Germany to 2,325, including 642 patients with a rare complication that may lead to kidney failure. Ten other European countries and the United States have another 100 cases.

The institute said the number of new cases had declined — a sign the epidemic might have reached its peak — but added it was not certain whether that decrease will continue.

Hospitals in northern Germany were still being crushed by the demands of caring for so many E. coli patients.

A 41-year-old Hamburg lawyer was hospitalized for more than a week in a separate hospital ward for E. coli cases.

"When I got there, it wasn't that full yet, but then more patients came every day," she told the Sueddeutsche Zeitung newspaper, speaking on condition of anonymity because she didn't want to identify her family. Now cured, she remains quarantined at home with no physical contact to avoid infecting anyone.

"People here are very, very much afraid," she said.
Thanks for reading CBS NEWS.
Create your free account or log in
for more features.