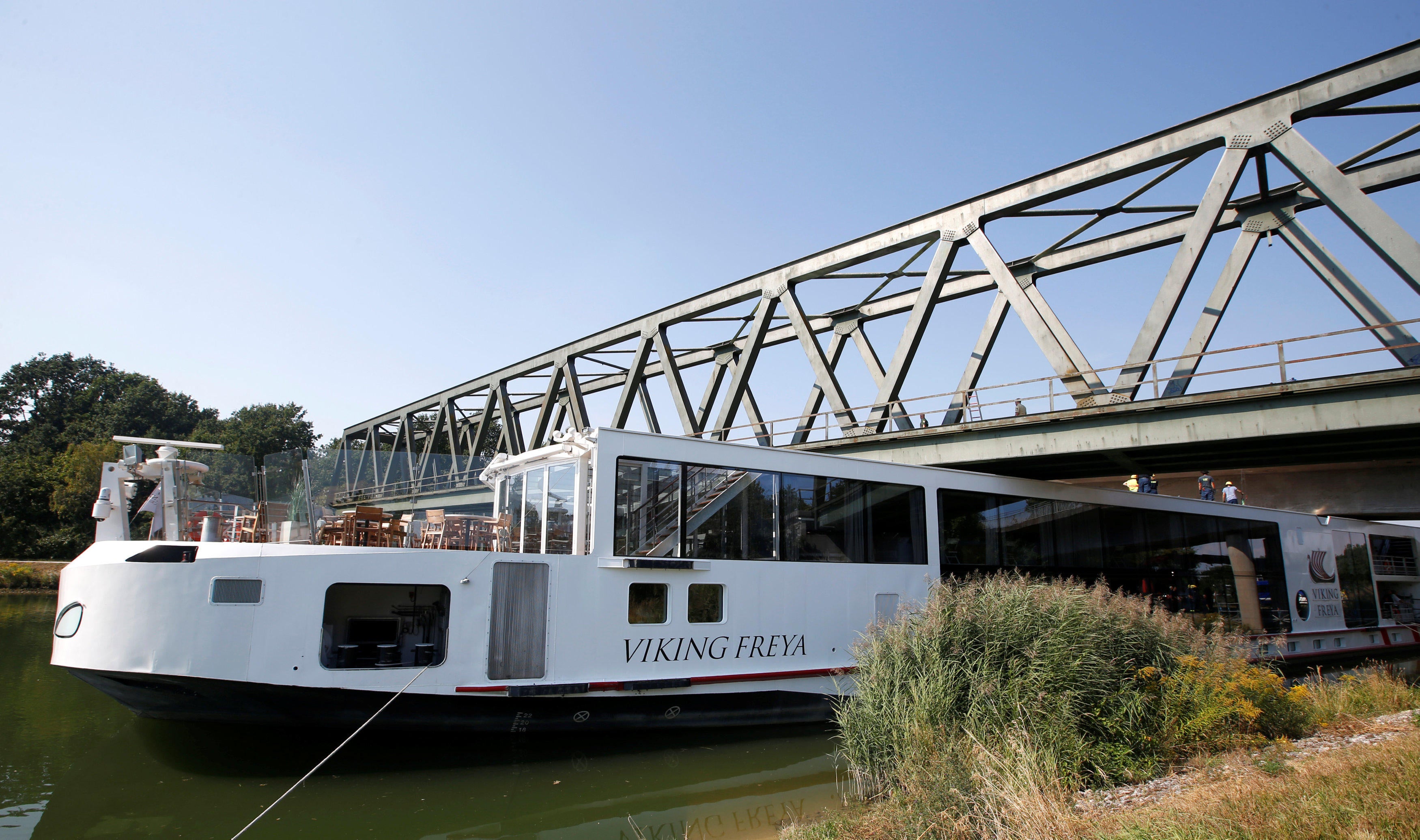 German cruise disaster leaves two crew members dead
FRANKFURT, Germany - A river cruise ship carrying nearly 230 people struck a bridge early Sunday in southern Germany, crushing the wheelhouse and killing two crew members, authorities said.
The Viking Freya had just cast off while it was still dark from the town of Erlangen on its way to the Hungarian capital, Budapest, along the Main-Danube Canal when the collision occurred, police said.
The dead were a 49-year-old who was guiding the vessel in place of the captain and a 33-year-old sailor. Both men were from Hungary.
Police say the 181 passengers and 47 other crew members on the voyage were unhurt. They remained aboard the ship for hours until rescue workers could extend a walkway to get them off the vessel and take them to nearby hotels.
Photos of the incident on the Bavarian Radio website br.de showed passengers seated calmly at tables in the ship's dining room as they waited.
Viking Cruises said in a statement that "we are heartbroken, and company executives are on the scene to work closely with local authorities to understand the details of the accident."
Police said the cause of the incident was under investigation. A police spokesman said it appeared the retractable wheelhouse wasn't lowered in time, the dpa news agency reported.
The company said passengers could continue on another vessel from the town of Passau with a modified itinerary or return home. It said customer representatives would be in touch upon their return home to discuss compensation for the disruption of their trip.
Thanks for reading CBS NEWS.
Create your free account or log in
for more features.