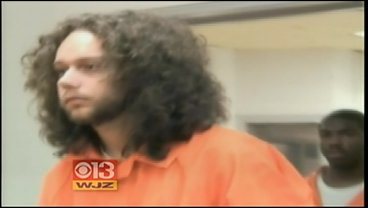 Ga. man pleads guilty to strangling, dismembering woman
MACON, Ga. - A Georgia man has pleaded guilty to murdering his neighbor and former Mercer University classmate, reports CBS affiliate WGCL.
As part of a plea deal brokered over the weekend, 28-year-old Stephen McDaniel revealed Monday in a written statement how he killed Lauren Giddings, as well as what he did with her body. WGCL reports authorities found the 27-year-old's dismembered torso wrapped in plastic in a dumpster outside her Macon, Ga., apartment across the street from the university where they both had graduated.
According to the Macon Telegraph, at 4:30 a.m. on June 26, 2011, a masked McDaniel used a master key to enter Giddings' apartment while she slept. McDaniel wrote in his statement that he watched the victim as she slept; when she woke up, he strangled her to death and placed her body in her bathtub. The killer wrote that he returned to the apartment later that night, after a day spent largely on his computer, and dismembered the corpse with a hacksaw.

After police found the body, McDaniel was arrested on an unrelated burglary charge, according to the station, and officers only discovered evidence that he killed Giddings after looking through his apartment and on his computer.

Prosecuting attorney David Cooke said internet history showed McDaniel had been gathering information about his neighbor online. Investigators also found pictures and videos on McDaniel's camera that were dated the morning of Giddings' disappearance.

"The case took a turn for the worse for McDaniel when the computer evidence started coming out, and it just kept coming," said McDaniel's attorney, Frank Hogue. "They were continuing to find more and more evidence related to his computer and camera, and finally he agreed that was enough to get a conviction."

The plea deal prevents McDaniel from appealing his conviction. He will be eligible for parole in 2041, but Cooke says the killer will likely spend the rest of his life in prison.

"Even if Stephen McDaniel had been found guilty, we never would have known exactly what happened to Lauren, we never would have known how she died, or what became of her body," Cooke said.
Thanks for reading CBS NEWS.
Create your free account or log in
for more features.