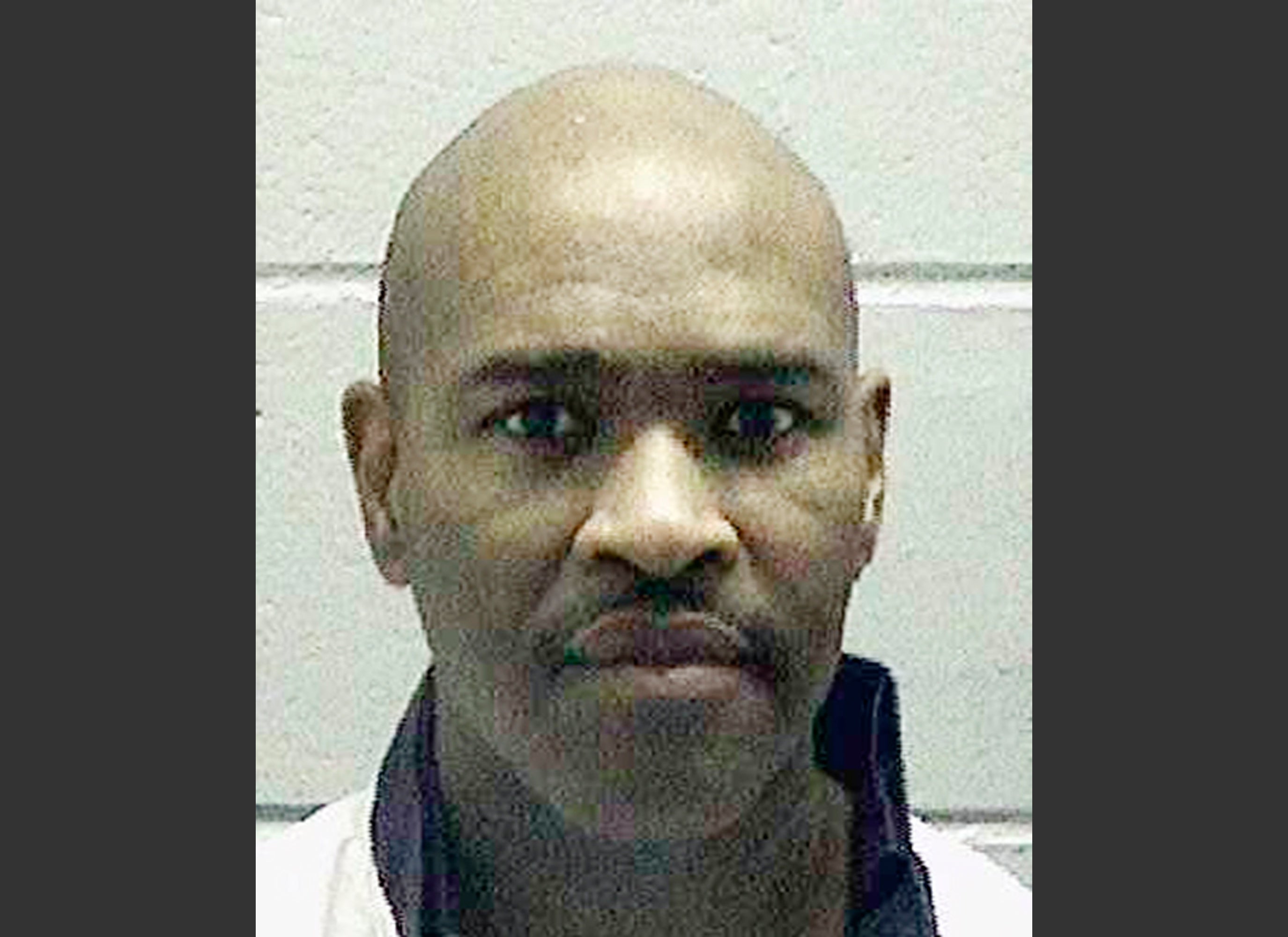 Georgia man executed for murder of mother's friend
JACKSON, Ga. -- A Georgia man convicted of forging checks belonging to his mother's friend and killing the man after he demanded money back was executed, correction officials said.
The execution of Brian Keith Terrell, 47, was carried out early Wednesday at the state prison in Jackson, the Department of Corrections said. Terrell was convicted of murder in the June 1992 killing of 70-year-old John Watson of Covington, a community east of Atlanta.
Terrell was on parole in 1992 when he stole 10 of Watson's checks and signed his name on some, prosecutors said. Watson told police about the theft but asked them not to pursue charges if most of the money was returned. The day he was to return the money, according to the prosecutors, Terrell had his cousin drive him to Watson's house, where he shot Watson multiple times and severely beat him.
Terrell's lawyers had said their client was innocent. They argued that no physical evidence connected Terrell to the killing and that prosecutors had used false and misleading testimony to secure the conviction that drew the death penalty. State lawyers countered that the courts had already heard and rejected the defense arguments.
The U.S. Supreme Court, without explanation, denied a request for a stay about four hours after the 7 p.m. scheduled execution time.
On Monday, the Georgia Board of Pardons and Paroles had denied Terrell's request for clemency. A state court on Tuesday dismissed a complaint in which Terrell claimed innocence, and the state Supreme Court declined to halt the execution.
Terrell also had filed a court challenge saying the state cannot ensure the safety or efficacy of the drug it planned to use to execute him. A federal court on Tuesday rejected that challenge, and Terrell appealed to the 11th U.S. Court of Appeals.
Terrell was previously set for execution on March 10, but after Department of Corrections officials discovered solid chunks had formed in the drug that was to be used in another execution on March 2, they temporarily suspended all executions to allow time for an analysis of the drug.
The state has said the most likely cause was that the drug was shipped and stored at a temperature that was too cold. The state has taken precautions to prevent that from happening again, state lawyers have said.
Terrell's cousin, Jermaine Johnson, was his co-defendant and had been in jail for more than a year facing the possibility of the death penalty when he agreed to a deal with prosecutors to testify against Terrell. Johnson was allowed to plead guilty to a robbery charge, and received a five-year prison sentence.
A defense investigator wrote in a sworn statement that Johnson told her and defense attorney Gerald King that he was 18 and facing the death penalty and was pressured by police and the prosecutor to testify against his cousin. He said he'd like to give a sworn statement telling the truth but was afraid he might be arrested and put in prison for perjury if he did, Goodwill wrote.
Prosecutors also misleadingly presented the testimony of a neighbor of Watson's, incorrectly asserting that she said she saw Terrell at the scene, Terrell's lawyers wrote.
Thanks for reading CBS NEWS.
Create your free account or log in
for more features.