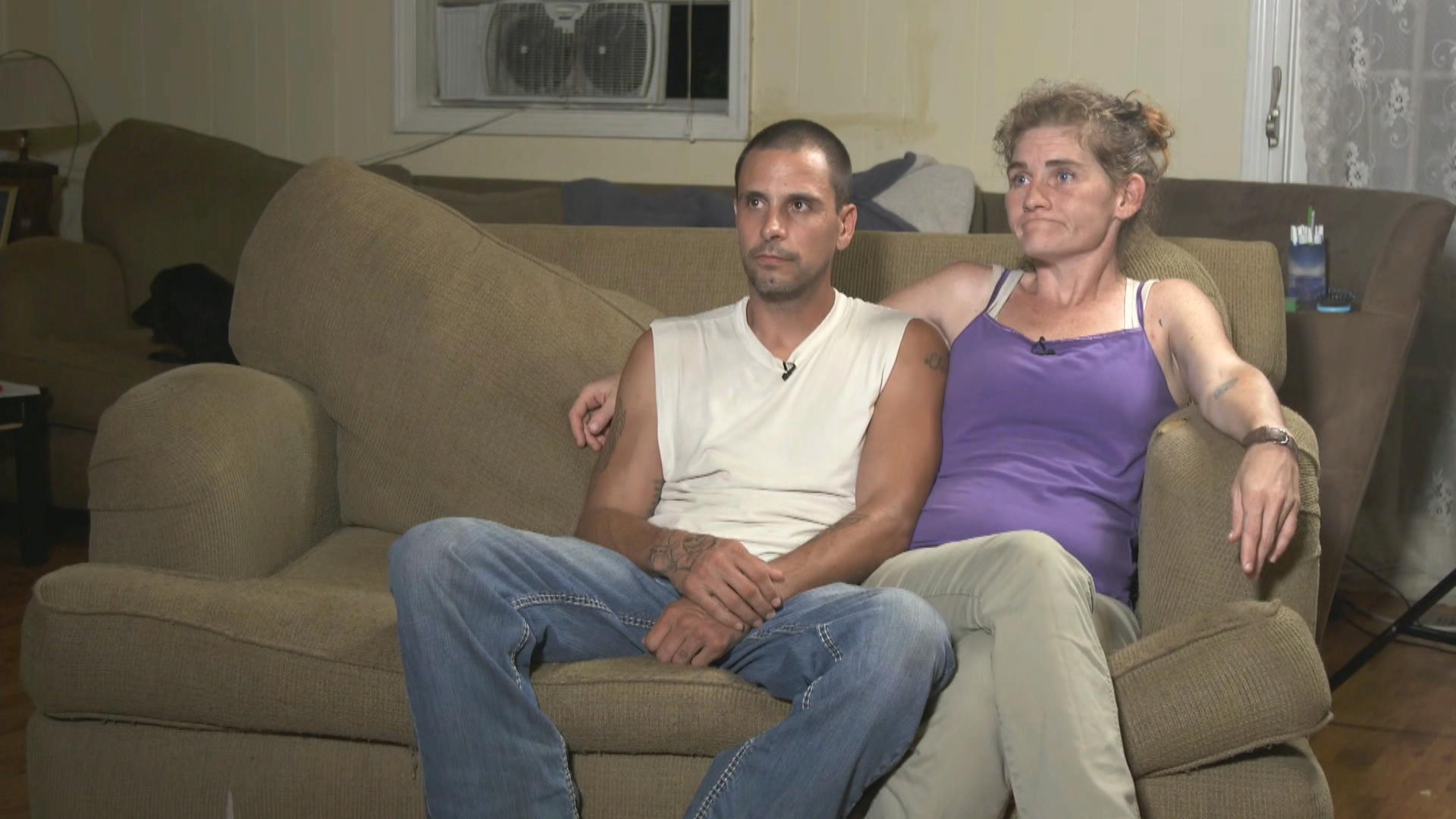 Georgia couple loses custody of son after giving him marijuana to treat seizures
A Georgia couple who says they gave their son marijuana to treat his seizures, is fighting to regain custody of him. The state took custody of Matthew and Suzeanna Brill's15-year-old son, David, in April when he tested positive for marijuana. They are charged with reckless conduct and facing jail time.

The Brills say their 15-year-old son David went from having up to 10 seizures a day to being seizure free for 71 days after he began smoking marijuana, reports CBS News' Omar VIllafranca. The couple said he's never gone that long without a seizure before.
"For our son, it was a miracle for him," Matthew said.

Currently, medical marijuana is legal in 29 states and Washington, D.C. Nine states and D.C. allow for legal recreational marijuana. But Georgia has some of the strictest marijuana laws in the country. Physicians are not allowed to prescribe marijuana for medical use and it's illegal to sell or possess it. But the law does allow those with a state-issued medical card to possess low THC oil.
"The only way he could get a medical card would be a six-year waiting list," Suzeanna said.

So the Brills, frustrated with traditional prescription medication, took matters into their own hands. Matthew said he smoked the illegally-purchased marijuana first to make sure it was okay before giving it to his stepson.
The Brills were charged with reckless conduct after someone alerted the Georgia Division of Family and Children Services. The couple said they spent six days in jail. On April 20, David was removed from the Brills' custody. That day, he had a seizure and had to be rushed to a hospital.
"When I talked to him tonight… the 10-minute phone call I was allowed to have with him, he is on the verge of going into a seizure," Suzeanna said.
David is currently living in a group home about 60 miles from his parents.
The Georgia Division of Family and Children services said in a statement, "Case managers continue to work with the parents…so the family can be restored as quickly as possible."
"They're facing real criminal charges," said criminal defense attorney Rachel Kugel. "I think even if they beat the criminal case… They still are definitely in hot water with regard to Child Protective Services."

In a statement, the Twiggs County sheriff defended the charges against the Brills, saying, "It is my duty to enforce state law."
The Brills say they understand that, but they were just trying to help their son. Asked if they consider themselves criminals, Suzeanna said no. Added Matthew, "I'm a father that did what it took to make sure my son was okay."

Thanks for reading CBS NEWS.
Create your free account or log in
for more features.