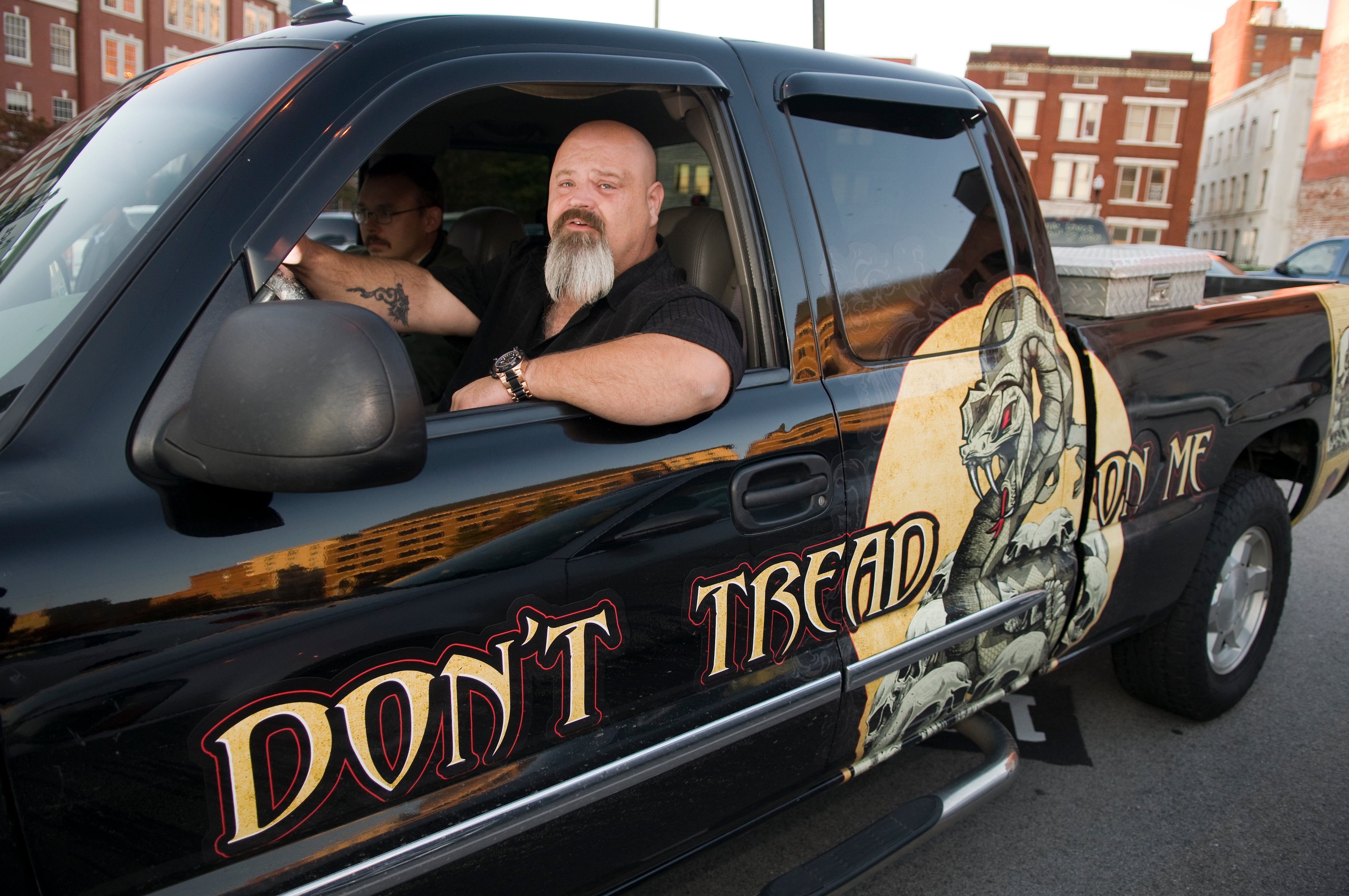 Georgia "birther" convicted in plot to seize courthouse, force Obama out of office
(CBS/AP) KNOXVILLE, Tenn. - A jury convicted Georgia man Darren Huff on Tuesday of a federal firearms charge in what police said was a plot to take over a Tennessee courthouse and force President Barack Obama out of office.
The 41-year-old was found guilty of carrying a firearm in interstate commerce with the intent to use it in a civil disorder. He was acquitted of using a firearm in relation to another felony. He faces up to five years in prison.
Huff was stopped by Tennessee officers in April 2010 and told them he was bringing guns into the state from Dallas, Ga., to support efforts to arrest Monroe County officials who refused to indict Obama.
Huff was a part of a Georgia militia and the "birther" movement that disputes Obama's U.S. citizenship.
Officers testified Huff was carrying a loaded Colt .45 in a holster on his hip plus an assault rifle and 200 or 300 rounds of ammunition in a tool box in his truck. They said he also had a document he claimed was a "citizens' arrest warrant" for officials, saying they were domestic enemies and had been charged with treason.
Huff testified that he wanted to help Walter Fitzpatrick, a military retiree living in Madisonville, who was arrested after he tried to put the local grand jury foreman under citizen's arrest. Fitzpatrick, who became hostile to the government two decades ago when he faced a court-martial, is in jail over that incident.
Huff choked back tears as he told the jury Friday that he was humiliated because "my government has called me a potential domestic terrorist." He denied he threatened to take over the courthouse in Monroe County, which is about halfway between Knoxville and Chattanooga.
U.S. District Judge Thomas Varlan ordered Huff into custody following the jury's conviction. A sentencing hearing was scheduled for February.
Thanks for reading CBS NEWS.
Create your free account or log in
for more features.