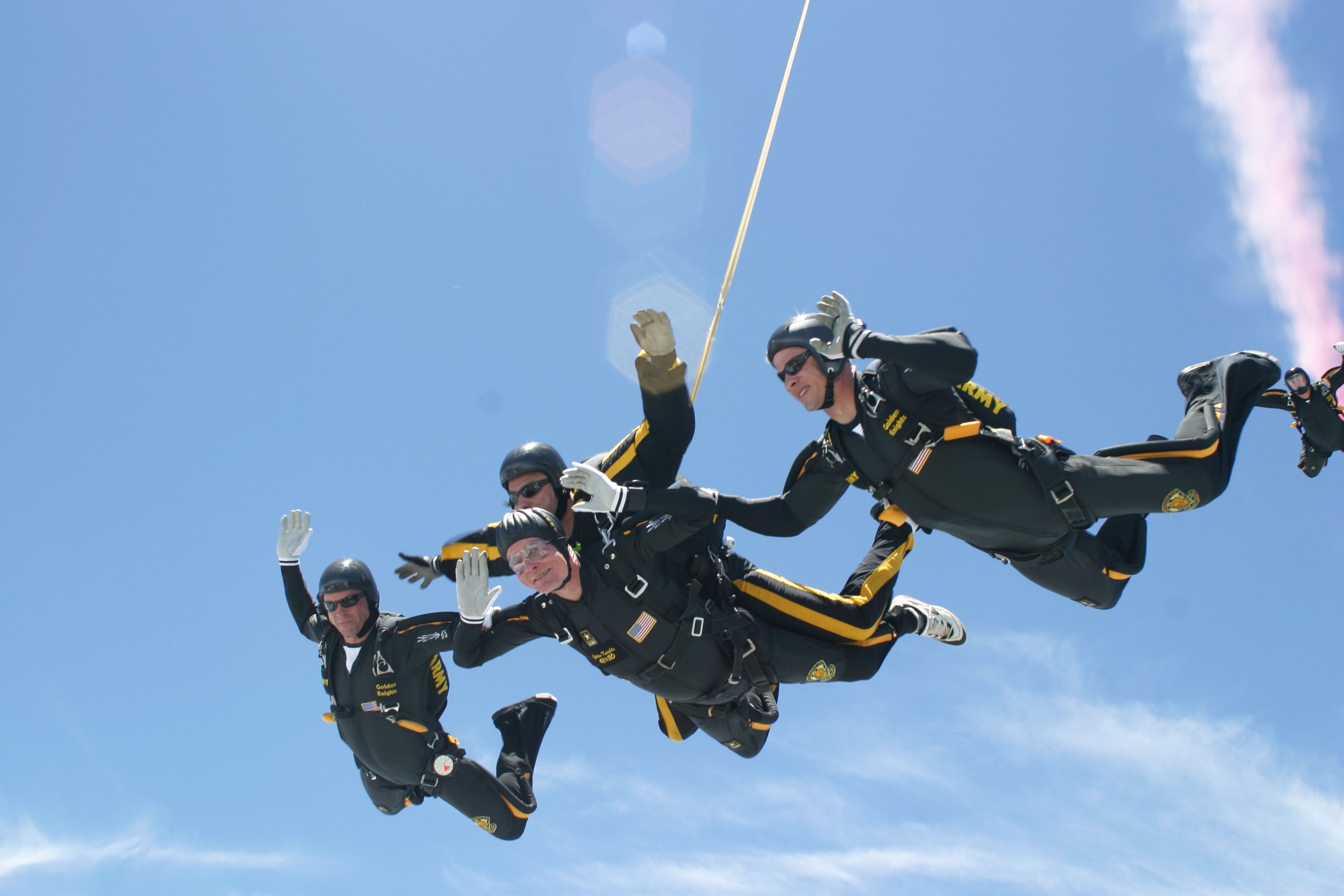 George H.W. Bush's 90th birthday treat: Skydiving
George H.W. Bush jumped out of a helicopter Thursday to celebrate his 90th birthday in what has become an every-five-years tradition for the former president.
The 41st president jumped from a helicopter at 6,000 feet in tandem with retired Golden Knights member Mike Elliott at Walker's Point, the peninsula where the Bush family compound in Kennebunkport, Maine, is located.
He landed safely near St. Ann's Church, where friends and family had gathered, a spokesman told the Associated Press, out of the sight of reporters.
"He had a big smile for the crowd. You could tell he was exhilarated," said Diana Untermeyer, a family friend from Houston told the AP. "He's an amazing man. This is just another sign of that. I think that like most of America, our family loves him to pieces. It was just a real thrill to do this again."
It is the president's eighth jump. His first took place when his plane was shot down over the Pacific island of Chi Chi Jima on Sept. 2, 1944, during World War II. He bailed out at 1,500 feet after a bombing mission.
He pledged that someday he would do it for fun, and made his first post-war jump over Yuma, Arizona in 1997. His 80th birthday jump was the last one he completed solo.
He also jumped for his 75th birthday in 1999, his 80th birthday in 2004, the 10th anniversary and renovation of his presidential library in 2007, and his 85th birthday in 2009.
He had every intention of carrying on the tradition after his 85th birthday, telling reporters, "Just because you're an old guy, you don't have to sit around drooling in the corner."
"Get out and do something. Get out and enjoy life," he said.
Thanks for reading CBS NEWS.
Create your free account or log in
for more features.