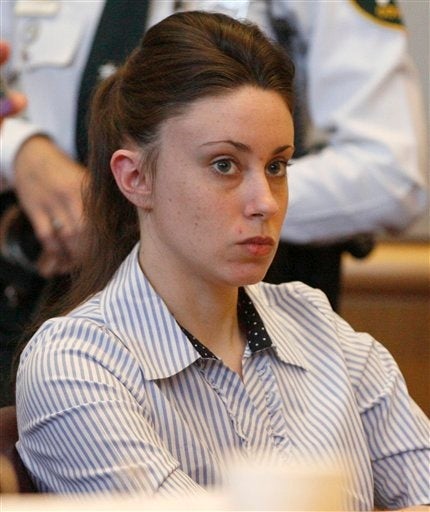 George Anthony, Casey's father, denies granddaughter Caylee drowned, denies molesting Casey
(CBS/WKMG) ORLANDO, Fla. - George Anthony, the father of Casey Anthony and the state's first witness in her murder trial, denied the major claims the defense made during opening statements - that his granddaughter Caylee had drowned, and that he had molested his daughter, Casey.
Pictures: Casey and Caylee Anthony, Personal Photos
Less than an hour into George Anthony's questioning the state asked him if he sexually abused Casey. He replied no. He also denied knowing that Caylee drowned in the family pool on June 16, 2008 as the defense asserted, reports CBS affiliate WKMG.
George Anthony testified that he would have done anything to save his granddaughter. He said he had nothing to do with the disposal of Caylee's body, reports the station.
The state began by asking George Anthony about himself, including how he met his wife and his history working in law enforcement.
In the defense's opening statement earlier in the day, attorney Jose Baez said for the first time that Casey Anthony claims her daughter died by drowning in their pool.
Baez said Anthony never reported Caylee missing because she never was missing. He then claimed that George Anthony found Caylee's body in the pool and that Casey Anthony then found them, reports WKMG.
The defense also claimed that the meter reader who found Caylee's body, Roy Kronk, moved Caylee's body to the area where he later found it in order to obtain the more than $200,000 reward offered for Caylee's return, but didn't realize the reward only applied if she was found alive.
Baez then went on to detail, graphically, sexual abuse he says Anthony sustained from her father. He later said that her brother, Lee Anthony, also tried to sexually abuse her when he was a teen. This abuse, according to Baez, created a culture of lying and deceit in the Anthony family home.
Baez concluded his opening statement just before 3 p.m. after nearly two hours.
Opening statements began just after 9 a.m. with the prosecution, who asserted that Caylee was not kidnapped as Casey Anthony had claimed before, and that she is guilty of first-degree murder.

The Casey Anthony case was recently reported on by "48 Hours Mystery."
Thanks for reading CBS NEWS.
Create your free account or log in
for more features.