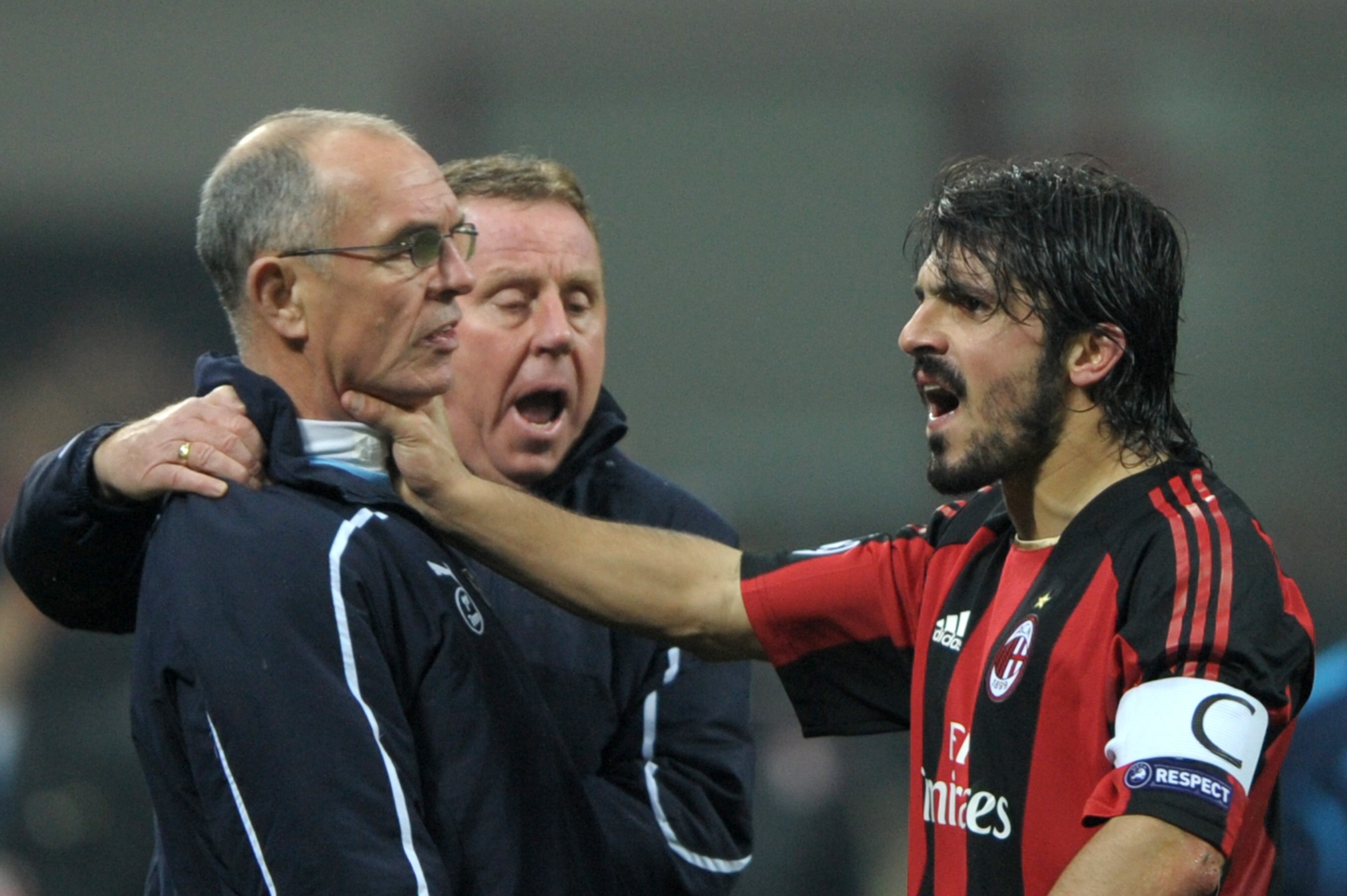 Gennaro Gattuso banned 4 matches for headbutting Tottenham coach
(CBS/AP) Last year, former France soccer star Zinedine Zidane said he would "rather die" than apologize for headbutting Marco Materazzi during the 2006 World Cup final.
The infamous attack was egregious to be sure but at least it was an assault on an opposing player (who allegedly called him a terrorist).
But AC Milan's Gennaro Gattuso has no excuse. On Monday, the midfielder was banned for four matches for headbutting Tottenham's Joe Jordan at a Champions League match last week. The only problem is Jordan is a 59-year-old assistant coach.
At least Gattuso, unlike Zidane, had the sense to apologize.
"I take full responsibility. I was wound up after exchanging words with Jordan," he said.
Gattuso, 33, earlier grabbed at Jordan's throat in a separate sideline clash during a heated round-of-16 first-leg match in Milan last Tuesday. Tottenham won 1-0.
Gattuso and Jordan, a former Milan player, seemed ready to resume their second-half dispute as soon as the final whistle blew.
After removing his shirt, Gattuso moved quickly toward to the Tottenham bench where Jordan was seen to take off his spectacles as if anticipating a confrontation.
The two men stared each other down before Gattuso nodded his forehead into Jordan's face. They were separated by players and coaches and Gattuso had to be restrained by teammates, but was not shown a second yellow card by French referee Stephane Lannoy.
Tottenham manager Harry Redknapp was dumbfounded by the headbutt, calling the attack "crazy" (see video below).
Jordan had a reputation as a tough center forward for Leeds, Manchester United and Milan. He played for Leeds in its 1975 European Cup final loss to Bayern Munich and scored for Scotland at three straight World Cups from 1974-82.
Thanks for reading CBS NEWS.
Create your free account or log in
for more features.