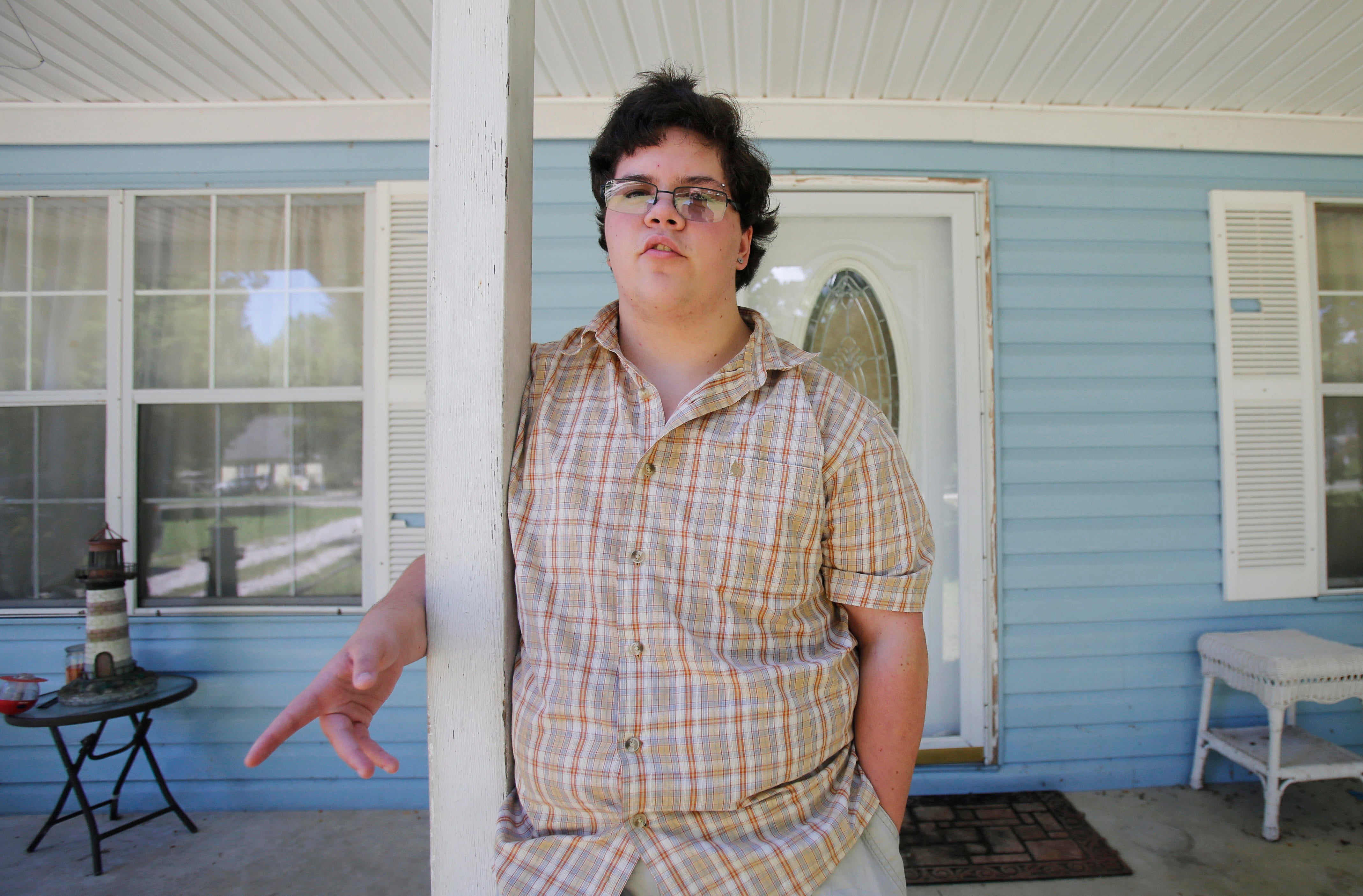 Gavin Grimm case: Supreme Court scraps case on transgender bathroom rights
WASHINGTON -- The Supreme Court is returning a transgender teen's case to a lower court without reaching a decision.
The justices said Monday they have opted not to decide whether federal anti-discrimination law gives high school senior Gavin Grimm the right to use the boys' bathroom in his Virginia school.
The case had been scheduled for argument in late March. Instead, a lower court in Virginia will be tasked with evaluating the federal law known as title IX and the extent to which it applies to transgender students.
Grimm was born female but identifies as male. With the principal's permission, he began using the boys' bathroom at Gloucester High School in Virginia. But a couple of weeks later, the school board mandated students use either the bathroom that corresponds with their biological gender or a private, single-stall bathroom, following parental complaints.
The high court action follows the Trump administration's recent decision to withdraw a directive issued during Barack Obama's presidency that advised schools to allow students to use the bathroom of their chosen gender, not biological birth.
The administration action triggered legal wrangling that ended with Monday's order. In essence, the federal appeals court in Richmond, Virginia, had relied on the Obama administration's interpretation of Title IX to side with Grimm. The appeals court accepted the administration's reading of the law without deciding for itself what the law and a related regulation on same-sex bathrooms and locker rooms mean.
No appeals court has yet undertaken that more independent analysis, and the Supreme Court typically is reluctant to do so without at least one appellate opinion to review, and usually more than one.
For Grimm, the order means that he probably will graduate with the issue unresolved and his ability to use the boys' bathroom at his school. Although he won a court order allowing him to use the boys' bathroom, the Supreme Court put it on hold last August, before the school year began.
Similar cases are pending in other parts of the country so it is likely that other appeals courts also will weigh in about the reach of anti-discrimination protections for transgender students.
Both sides in Grimm's case had asked for the high court to go ahead with the case, even after the administration withdrew the Obama-era directive, although the school board said the case should be delayed.
The justices did not comment on the case beyond their one-sentence order returning it to the 4th U.S. Circuit Court of Appeals.
Thanks for reading CBS NEWS.
Create your free account or log in
for more features.