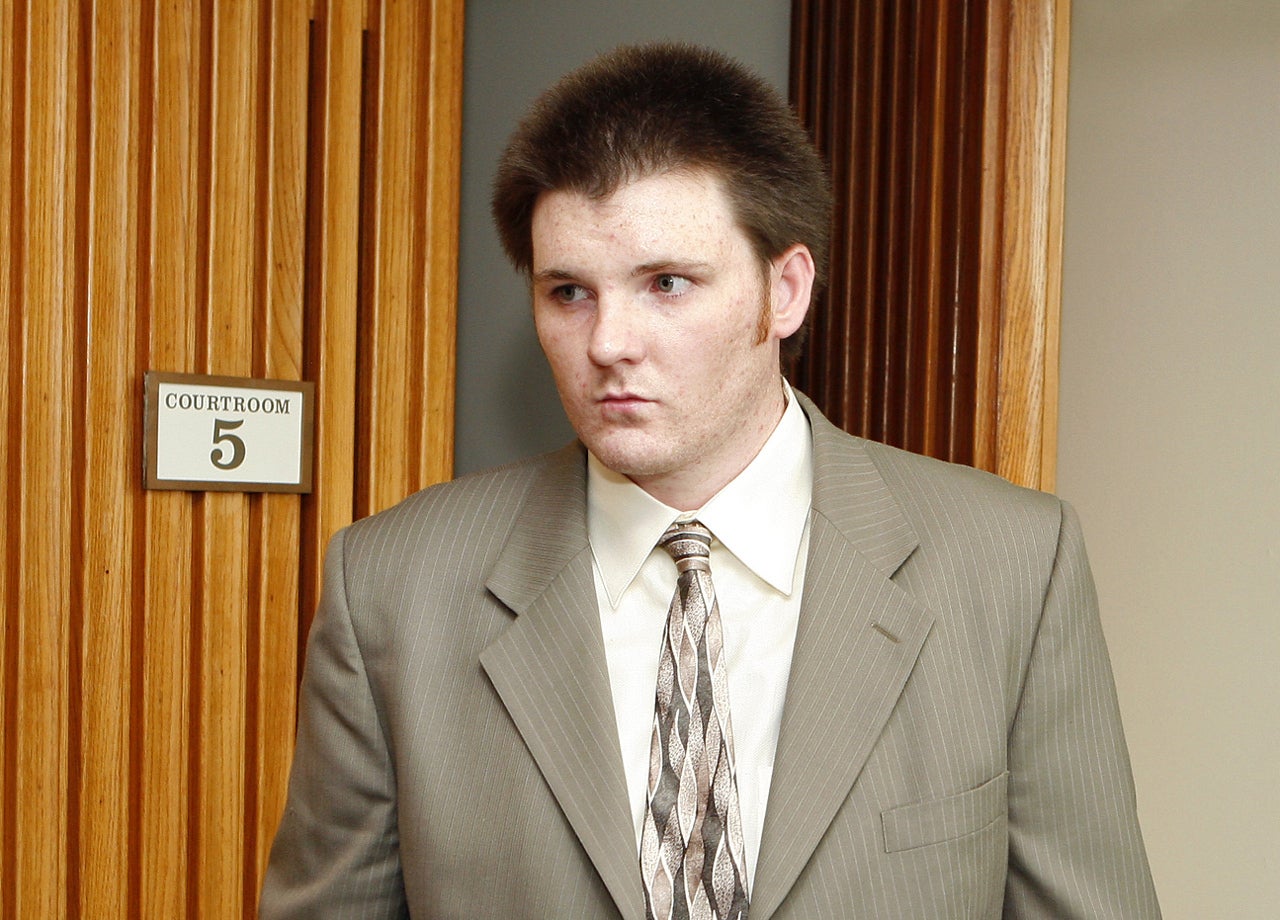 Garrett Reid, Philadelphia Eagles' head coach Andy Reid's oldest son, found dead
(CBS/AP) BETHLEHEM, Pa. - Garrett Reid, the oldest son of Philadelphia Eagles coach Andy Reid, was found dead Sunday morning in his room at the club's training camp at Lehigh University. He was 29.
The police chief at Lehigh, Edward Shupp, said a 911 call was made at 7:20 a.m., and that Garrett Reid was deceased upon a policeman's arrival at the campus dormitory.
"There were no suspicious activities," Shupp said.
The Eagles practiced after gathering for a team prayer, but Andy Reid was not present. Assistants Marty Mornhinweg and Juan Castillo ran the team's walkthrough, and will oversee the Eagles until Reid returns.
The afternoon session Sunday was to go on. However, owner Jeffery Lurie canceled his annual state of the team address that was scheduled for 1 p.m.
"This news is heartbreaking for everyone in the Eagles family," Lurie said in a statement. "Our hearts go out to Andy, his wife, Tammy, and their children."
No cause of death had been determined.
"What I can tell you is this morning we were contacted by the Lehigh campus police department and (were) requested to respond for the discovery of a deceased male," said Northampton County Coroner Zachary Lysek. "We are conducting an investigation with the cooperation of the Lehigh campus police department and I personally pronounced Mr. Reid deceased at the scene."
Garrett and his younger brother, Britt, each had drug problems in the past.
He and Britt were arrested on drug charges after two separate traffic accidents in 2007. Garrett Reid was imprisoned off and on through 2009.
Garrett Reid had rebounded from his troubled past and was assisting the Eagles' strength coaches at camp. Many of the coaches stay in the Lehigh dorms.
"This is a tough morning for all of us in the Eagles family," Eagles general manager Howie Roseman said. "Garrett grew up with this team and this makes this news even harder for us to process."
In his early 20s, Garrett Reid said he "got a thrill" out of being a drug dealer in a lower-income neighborhood just a few miles from his parents' suburban Villanova mansion.
"I liked being the rich kid in that area and having my own high-status life," Reid told a probation officer, according to court testimony in November 2007. "I could go anywhere in the `hood. They all knew who I was. I enjoyed it. I liked being a drug dealer."
At his sentencing hearing, Garrett Reid told the judge: "I don't want to die doing drugs. I don't want to be that kid who was the son of the head coach of the Eagles, who was spoiled and on drugs and OD'd and just faded into oblivion."
Andy Reid, the father of five, took a leave of absence from the Eagles during the 2007 offseason to spend more time with his family. Reid is in his 14th season in Philadelphia. He's led the Eagles to nine playoff appearances, six NFC East titles, five conference championship games and one Super Bowl loss.
"We've been with Andy for a long time. He's always been strong for us; we're going to be strong for him right now," Roseman added. "As a father and a friend, we're all hurting."
Thanks for reading CBS NEWS.
Create your free account or log in
for more features.